SR22 Insurance in Wisconsin: A Quick Guide to Find Cheap Rates
Navigating the world of auto insurance can be a daunting task, especially when terms like "SR22 insurance" come into play. For those in Wisconsin, understanding SR22 insurance is crucial, especially if you've found yourself in a situation where it's required. Let's delve into the intricacies of SR22 insurance in Wisconsin and demystify its various aspects.
What is SR22 insurance in Wisconsin?
Wisconsin SR22 insurance is a special kind of car insurance that the state requires for people who've had certain driving issues, like DUIs or driving without insurance. It's different from regular insurance because it proves you have at least the minimum coverage needed.
Your insurance company sends this certificate straight to the Wisconsin Department of Motor Vehicles, making sure you're following the state's rules. It's really important for drivers who've had serious problems on the road and are considered high risk drivers. This helps them get back their driving privileges and stay on the right side of the law.
How much is SR22 insurance in Wisconsin?
On average, Wisconsin drivers with a DUI pay around $1,425 annually for full coverage and $618 for minimum coverage. If you have violations like DUIs, speeding ticketing, or at-fault accidents, you might need an SR-22 form. It's best to reach out to your insurance company for guidance on the SR-22 process.
Remember, being labeled as a high-risk driver can affect your rates. However, the exact increase depends on your insurance company.
What are Wisconsin SR22 insurance requirements?
Wisconsin mandates specific minimum liability coverage for those required to have an SR22:
For an injury or death to one person, $25,000
In the event of a double or more injury or death, $50,000 is payable
Damages to property up to $10,000
It's imperative to maintain this coverage continuously, without any lapses, for the duration mandated by the state.
What is the duration of SR22 insurance in Wisconsin?
In Wisconsin, most drivers are required to maintain their SR-22 insurance for a period of three years. However, the exact duration can vary based on the severity of the driving violation. It's essential to consult with the Wisconsin Department of Motor Vehicles or your insurance provider to determine the specific duration for your situation.
Which companies offer SR-22 insurance in Wisconsin?
Many well-known car insurance companies in Wisconsin offer SR22 certificates. Here are some of the top choices for car insurance in Wisconsin:
It's advisable to shop around and compare quotes to find the most affordable and comprehensive coverage tailor to your needs.
What is non-owner SR22 insurance in Wisconsin?
Non-owner SR22 insurance in Wisconsin is tailored for individuals without a personal vehicle who still require an SR 22 certificate to meet state-mandated minimum auto insurance standards. This certificate is typically necessitated for serious driving offenses like DUIs or driving uninsured. Unlike standard policies, non-owner insurance exclusively provides liability coverage for instances where the insured borrows or rents a vehicle.
It does not extend to cover the vehicle itself, nor does it satisfy insurance prerequisites for owned vehicles. Keep in mind that this policy does not include comprehensive or collision coverage. To navigate this situation, it's advisable to connect with an insurer offering non-owner SR-22 policies, ensuring compliance with Wisconsin's legal mandates.
How much does Non-Owner SR22 insurance cost in Wisconsin ?
Non-owner car insurance in Wisconsin averages at approximately $30 per month, notably lower than the national average of $43 monthly. Your premiums are shaped by various factors like age, vehicle type, driving record, and coverage limits, outweighing the impact of location alone. When considering non-owner car insurance, it's wise to gather quotes from multiple insurers to pinpoint the most fitting coverage for your needs.
How to get SR22 in Wisconsin?
Obtaining Wisconsin SR22 insurance is simple, Just follow this steps:
Contact your insurance company and ask for an SR 22 certificate.
Pay the SR 22 filing fee.
Your insurance company will send the SR-22 certificate to the Wisconsin Department of Motor Vehicles for you.
Once it's processed, you'll get a copy of the SR22 certificate.
As long as you meet all the other reinstatement requirements, you'll be legally allowed to drive again.
Remember, SR22 insurance is just a paper that shows you have the right insurance in Wisconsin. Whether you're looking for affordable SR22 insurance or trying to understand non-owner SR 22 insurance costs, it's important to know the rules and drive safely!

We generated 12,100,000+ Quotes (...counting), Helping People to Save Money and Time.
Editorial Guidelines: The above is meant as general information to help you understand the different aspects of auto insurance. This information does not refer to any specific auto insurance policy. Coverages and other features vary between insurers, vary by state, and are not available in all states. References to costs of coverages/repair, average or typical premiums, amounts of losses, deductibles, etc., are indicative and may not apply to your situation. We encourage you to speak to our insurance representative and to read your policy contract to fully understand your coverages.
Was this article helpful?
Featured Posts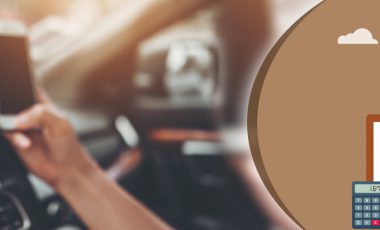 Key Insights Driving under the influence is not only a serious crime, it can also increase your insurance rate to[...]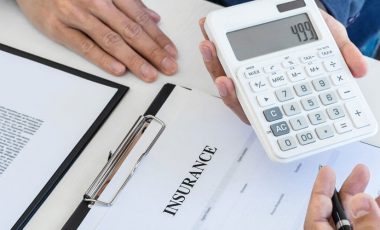 Key Insights Liability car insurance is mandatory for every driver in any state of the country. As per the basic[...]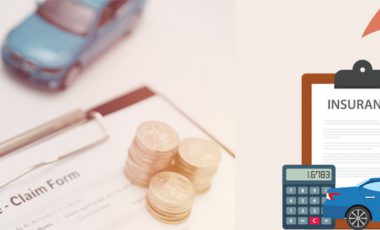 Key Insights The average car insurance rate in any state can vary a lot from driver to driver. There are[...]