SR22 Insurance Arizona: A Guide on Requirements and Rates
In the warm embrace of sunlit terrains, Arizona not only unfolds a picturesque scene of the wild west but also houses a unique set of rules when it comes to SR22 insurance. Often entangled in the legalese, understanding SR22 insurance in Arizona can be akin to navigating through the unknown, albeit with less romanticism and more exactitude. This exploration is imperative for those who find themselves at the crossroads of legal intricacies post a traffic infringement. The journey begins with understanding what exactly SR22 insurance is, especially within the bounds of Arizona.
What is SR22 insurance Arizona?
In essence, SR22 insurance isn't a form of insurance but a document of verification. It validates the holding of active auto insurance coverage by high-risk drivers. This certification is mandated by the state to ensure that such drivers maintain a minimum required amount of liability insurance following certain convictions, such as DUIs or at-fault accidents. The SR22 form acts as a guarantee to the state that the individual has rectified previous lapses in insurance coverage and is now compliant with Arizona's insurance requirements.
What are the SR22 insurance requirements in Arizona?
The Arizona SR22 requirements dictate that drivers maintain a minimum level of liability coverage:
Bodily injury per person: $25,000
Bodily injury per accident: $50,000
Property damage: $15,000
Upon securing this coverage, your insurer will then file the SR22 form on your behalf. It's imperative to ensure continuous coverage; a lapse could result in further complications, like the suspension of your driver's license.
How much does SR22 cost in Arizona?
The average cost of SR-22 insurance in Arizona, following a DUI, ranges from $855 for minimum coverage to $1,790 for full coverage. Even minor infractions, like a speeding ticket, may necessitate this documentation.
Insurance companies perceive drivers with a history of offenses as higher risk. They employ data and risk analysis to estimate claim likelihood. This elevated risk influences premium calculation, resulting in higher rates compared to those with clean records.
Which companies offer SR22 in Arizona?
A plethora of car insurance companies in Arizona offer SR22 certificates. Some of the renowned entities include:
The competition among these providers affords a silver lining to high-risk drivers, enabling a possibility to secure relatively cheap SR22 insurance in Arizona.
How long do you have to carry SR22 in Arizona?
In Arizona, the typical duration for holding an SR22 is three years from the end of your license suspension. Nevertheless, this duration may differ based on the gravity of the violation. Always consult with your local authorities or legal counsel to get precise timelines.
What is non owner SR22 insurance in Arizona?
Non-owner SR22 insurance in Arizona serves as a valuable solution for individuals who don't own a car but need to meet SR22 requirements. This non-owner policy  offers liability coverage for the driver, regardless of the vehicle they're operating. It's essential because it ensures compliance with the state's mandates while providing flexibility. So, even if you don't own a vehicle, you can stay on the right side of the law and protect yourself in case of accidents or incidents, making it a crucial policy option
What are the costs of non-owner SR22 insurance in Arizona?
Non-owner auto insurance, including SR-22, may be required for those without a vehicle. This situation arises when your car is lost, totaled, or you need license reinstatement. In Arizona, affordable non-owner SR-22 insurance costs range from $483 to $1,215. It's vital for those in such circumstances to ensure legal compliance and financial protection.
How to get SR22 insurance in Arizona?
To obtain SR22 insurance AZ, follow these steps:
Contact Insurance Providers: Reach out to insurance companies licensed to offer SR-22 coverage in Arizona.
Provide Necessary Information: Furnish personal details, driving history, and any court-ordered requirements.
Pay Premiums: Pay the required premiums for the SR 22 policy.
Receive SR 22 Certificate: The insurer will issue an SR 22 certificate, which must be filed with the Arizona Department of Transportation.
Maintain Coverage: Keep the SR-22 insurance policy active for the mandated duration to comply with state requirements.
Navigating the SR 22 insurance terrain in Arizona may seem daunting initially. However, with the right information and a dash of diligence, one can traverse through the requisites and inch closer towards the ever-elusive horizon of a fresh start.

We generated 12,100,000+ Quotes (...counting), Helping People to Save Money and Time.
Editorial Guidelines: The above is meant as general information to help you understand the different aspects of auto insurance. This information does not refer to any specific auto insurance policy. Coverages and other features vary between insurers, vary by state, and are not available in all states. References to costs of coverages/repair, average or typical premiums, amounts of losses, deductibles, etc., are indicative and may not apply to your situation. We encourage you to speak to our insurance representative and to read your policy contract to fully understand your coverages.
Was this article helpful?
Featured Posts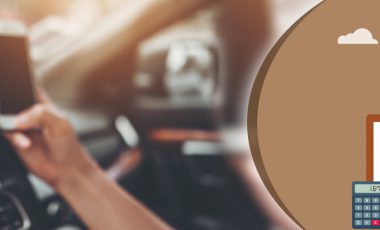 Key Insights Driving under the influence is not only a serious crime, it can also increase your insurance rate to[...]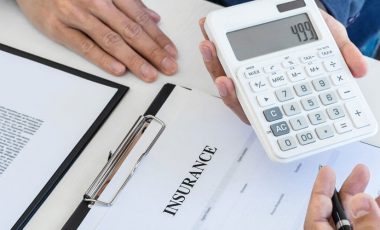 Key Insights Liability car insurance is mandatory for every driver in any state of the country. As per the basic[...]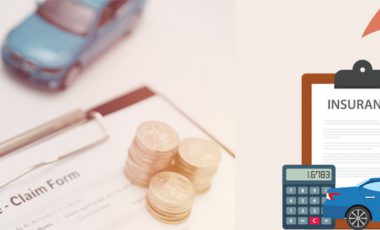 Key Insights The average car insurance rate in any state can vary a lot from driver to driver. There are[...]