SR22 Insurance Washington State: A Quick Guide to Find Cheap Rates
From the bustling streets of Seattle to the serene landscapes of Mount Rainier, Washington state boasts a diverse and vibrant community of drivers. Whether you're a long-time resident or a newcomer, understanding SR22 insurance is crucial for anyone navigating the Washington state roadways. In this guide, we'll demystify SR22 insurance and answer all your burning questions, ensuring you're well-equipped to make informed decisions about your coverage.
What is SR22 insurance in Washington State?
SR-22 insurance in Washington State is not an actual insurance policy but a certificate of financial responsibility. It's often required for individuals who have been deemed high-risk drivers due to various reasons, such as DUI convictions, multiple traffic violations, or driving without insurance.
Do I need an SR22 in Washington State?
If you fall into the category of a high-risk driver, you may be required to obtain an SR22 certificate. This requirement usually comes from the Washington Department of Licensing (DOL) as a means to ensure that you meet the state's minimum insurance coverage requirements.
What are the requirements for SR22 insurance in Washington?
To obtain an SR22 certificate in Washington State, you'll need to have at least the minimum liability coverage, which is:
$25,000 for one person's bodily injury or death
$50,000 if two or more people are injured or killed
$10,000 as a result of property damage
How much is SR22 insurance in Washington State?
In Washington, if you've had a DUI, the average expense for SR22 insurance is around $881 for basic coverage and $1,666 for comprehensive coverage. It's worth noting that even minor infractions like speeding tickets or being at fault in an accident may necessitate the filing of an SR-22. When you file this form, you're essentially labeled as a higher-risk driver, which could lead to an uptick in your car insurance expenses.
How long is an SR22 insurance required in Washington State?
Typically, you'll need to maintain your SR-22 insurance for 3 years without any lapses or cancellations. However, the duration may vary depending on your specific circumstances and the severity of your offenses.
Which companies offer SR22 insurance in Washington?
Several reputable car insurance companies in Washington state offer SR22 insurance. Some well-known options include:
Remember to request quotes from multiple providers to find the best rates and coverage for your needs.
What is non-owner SR-22 insurance in Washington?
Non-owner SR22 insurance is designed for individuals who don't own a vehicle but still need to maintain SR22 coverage. This non-owner policy provides liability coverage when you occasionally drive someone else's car. The cost of non-owner SR 22 insurance in Washington can vary, so it's wise to compare quotes from different insurers.
What is the cost of non owner SR22 insurance Washington?
Recovering a suspended license after a DUI or serious traffic offense often demands filing an SR-22, even for non-owners. Securing affordable SR-22 auto insurance for non-owners is crucial. On average, expenses range from $39 to $89 annually. Prioritize safe driving under non-owner coverage to expedite license reinstatement. Remember, clarity is key — avoid jargon, ensuring reader-friendly content tailored to their awareness level.
How do I get SR22 insurance in Washington?
To get SR-22 insurance in Washington state, follow these steps:
Contact an SR-22 Provider: Reach out to an insurance company that offers SR 22 filings in Washington.
Purchase a Policy: Buy an auto insurance policy that meets the state's minimum liability requirements.
Request SR-22 Filing: Inform your chosen insurance provider that you require an SR-22 filing. They will handle the necessary paperwork and submit it to the Washington DOL on your behalf.
In conclusion, SR-22 insurance is a critical component of ensuring legal compliance and responsible driving in Washington state. While it may seem daunting, with the right information and a reliable insurance provider, you can navigate this requirement successfully and get back on the road with confidence.

We generated 12,100,000+ Quotes (...counting), Helping People to Save Money and Time.
Editorial Guidelines: The above is meant as general information to help you understand the different aspects of auto insurance. This information does not refer to any specific auto insurance policy. Coverages and other features vary between insurers, vary by state, and are not available in all states. References to costs of coverages/repair, average or typical premiums, amounts of losses, deductibles, etc., are indicative and may not apply to your situation. We encourage you to speak to our insurance representative and to read your policy contract to fully understand your coverages.
Was this article helpful?
Featured Posts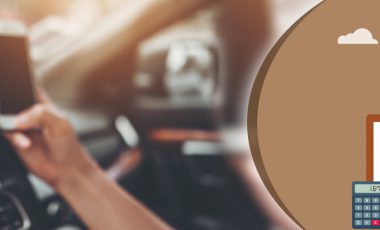 Key Insights Driving under the influence is not only a serious crime, it can also increase your insurance rate to[...]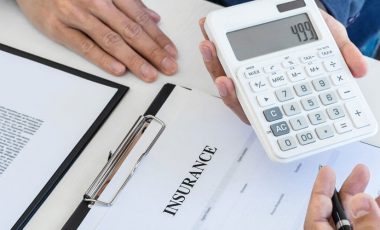 Key Insights Liability car insurance is mandatory for every driver in any state of the country. As per the basic[...]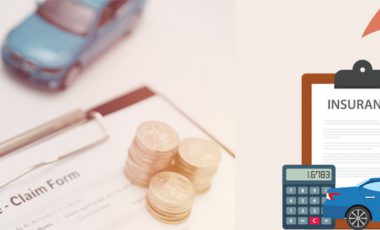 Key Insights The average car insurance rate in any state can vary a lot from driver to driver. There are[...]