SR22 Insurance Utah: Understanding the Costs and Requirements
The process of SR22 insurance in Utah can be a formidable task for many drivers. The landscape of requirements, procedures, and implications is intricate, demanding not just compliance but also a deep understanding. Whether you're grappling with past traffic violations or facing new coverage stipulations, unraveling the nuances of SR-22 insurance is crucial. This comprehensive guide serves as a beacon, illuminating each facet of Utah's SR22 insurance and helping you traverse this often convoluted journey with greater ease and clarity.
What is SR22 insurance in Utah?
SR22 insurance in Utah isn't your typical auto insurance. In essence, it's a certificate of financial responsibility. This document is proof that a driver possesses the required minimum amount of auto liability insurance mandated by the state. SR22 is not just an insurance policy in itself, but rather an endorsement on an existing policy or a new policy altogether.
Is SR22 insurance required in Utah?
Yes, in specific circumstances, if you have committed a serious traffic violation such as DUI or DWI, the Utah Department of Motor Vehicles (DMV) will instruct you to obtain SR 22 certification. It serves as a guarantee to the state that a high-risk driver maintains minimum liability insurance.
What is the average cost of SR22 in Utah?
In Utah, if you have a DUI on your driving record, the average annual cost of SR-22 insurance is approximately $875 for minimum coverage and $1,589 for full coverage. It's worth noting that you may also be required to file an SR-22 for other infractions such as speeding tickets or being at fault in accidents. These additional violations can label you as a higher-risk driver, prompting insurance companies to raise your premiums.
How long do you have SR22 insurance in Utah?
The duration for which one needs SR22 insurance in Utah generally ranges between three years. contingent on the offense. For instance, a DUI conviction might necessitate a longer period than a minor at-fault accident. One crucial thing to note: if there's a lapse in your SR-22 insurance during this tenure, your mandate might reset, extending the period you're required to have it.
Which companies offer SR22 insurance in Utah?
Several renowned car insurance companies in Utah provide SR22 insurance. Some of the prominent names include:
However, it's advisable to scout for the cheapest SR-22 insurance in Utah by comparing quotes, as prices can significantly vary between providers.
What is non-owner SR22 insurance in Utah?
This non-owner SR22 in Utah is designed for those who need to fulfill the state's insurance requirements but don't own a vehicle. This non-owner policy covers liability against injuries or damages caused to other people or property if you're at fault in an accident while driving a car that you don't own.
How much is non-owner SR22 insurance in Utah?
The cost of non-owner SR 22 insurance in Utah is similar to regular SR 22 policies. It costs around $500 to $960 annually. The exact amount varies based on factors like your driving record, age, and the insurance company itself. Generally, non-owner policies tend to be less expensive than owner policies because they don't cover specific vehicles. It's prudent to obtain quotes from multiple providers to ensure you're getting the best rates.
How do I get an SR-22 in Utah?
Contact an Insurance Provider: Begin by getting in touch with an insurance company that offers SR22 certificates in Utah.
Purchase a Policy: Once you've selected your provider, purchase the necessary policy, ensuring it meets Utah's minimum liability coverage requirements.
Pay the SR22 Fee: As previously mentioned, there's a nominal fee associated with filing the SR22, typically between $15 to $25.
File the Certificate: Your insurance provider will electronically file the SR22 certificate with the Utah DMV. Upon successful filing, you'll receive a copy for your records.
Maintain the Coverage: Ensure you continuously maintain your insurance coverage for the stipulated duration, generally three years.
Understanding the exigencies of SR22 insurance in Utah is crucial for any driver who finds themselves in a tangle with the law. From recognizing the state's requirements to evaluating the costs and exploring coverage options, informed decisions stem from comprehensive knowledge. Whether it's standard or non-owner policies, your journey towards reinstate driving privileges and legal compliance hinges on grasping these vital nuances. Utah's landscape might be intricate, but with the right information, navigating it becomes less daunting.

We generated 12,100,000+ Quotes (...counting), Helping People to Save Money and Time.
Editorial Guidelines: The above is meant as general information to help you understand the different aspects of auto insurance. This information does not refer to any specific auto insurance policy. Coverages and other features vary between insurers, vary by state, and are not available in all states. References to costs of coverages/repair, average or typical premiums, amounts of losses, deductibles, etc., are indicative and may not apply to your situation. We encourage you to speak to our insurance representative and to read your policy contract to fully understand your coverages.
Was this article helpful?
Featured Posts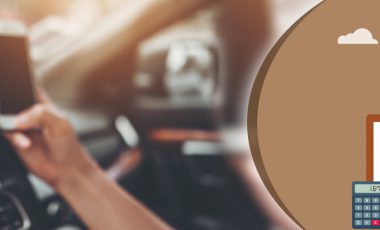 Key Insights Driving under the influence is not only a serious crime, it can also increase your insurance rate to[...]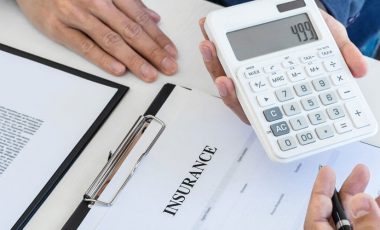 Key Insights Liability car insurance is mandatory for every driver in any state of the country. As per the basic[...]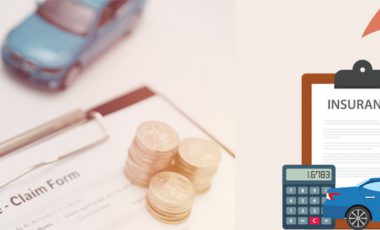 Key Insights The average car insurance rate in any state can vary a lot from driver to driver. There are[...]