Does Car Insurance Cover Mechanical Problems? Detailed Guide
Unfortunately, if your car requires this mechanical repair, you'll almost always have to pay for it yourself. Your basic auto insurance policy only covers damage brought on by accidents; it does not cover normal wear and tear or mechanical failure. However, several significant insurance providers do provide optional mechanical breakdown insurance, which covers repairs for malfunctions after your car's warranty expires.
Which mechanical problems does car insurance cover?
Some mechanical issues are covered by your comprehensive and collision car insurance if they are connected to an occurrence that is covered. Following are a few instances of typical mechanical issues and if insurance can be applicable:
Vehicle accident
Mechanical issues following a collision
Accident with an Animal
Vehicle breakdown
What is mechanical breakdown insurance?
Mechanical breakdown insurance is similar to a car warranty, pays for repairs if your automobile breaks down, needs new components, or develops other technical issues. Your auto insurance coverage can be strengthened by purchasing mechanical breakdown or car repair insurance. If you have mechanical breakdown insurance, you might have to spend less for unexpected vehicle maintenance.
Does mechanical breakdown insurance cover mechanical problems?
Failures and flaws in your car's components and systems are covered by mechanical breakdown insurance. Your policy might generally be found in one of two formats.
Some insurance will specifically specify the components and operations of your car that are covered.
Other policies could cover every component and system except from those that are expressly excluded.
Your mechanical breakdown insurance policy may provide coverage for the following components and systems:
Engine
Problems in the steering
Supply of fuel
Transmission issues
Brake failure
Suspension
The drive axle assembly
Cooling and heating issues
Electrical problems
Does car insurance cover engine repair?
Consider the scenario when you have automobile insurance and are involved in a traffic accident. Your auto insurance policy will pay for any damage the engine of your automobile sustains in an accident. In this instance, you might file a car insurance claim for engine failure.
However, your motor insurance coverage will not pay out if the engine of your automobile is harmed due to your carelessness or any normal wear and tear from driving the car over time. Additionally, any technical issue with the engine of your automobile will not be covered by your insurance claim.
Therefore, car insurance cover engine repairs only under the following circumstances:
Engine failure as a result of traffic accidents
If an automobile engine burns,
Your vehicle is stolen, and the engine is damaged.
Does car insurance cover wear and tear?
Any repairs that are required as a result of regular vehicle maintenance are referred to as wear and tear repairs. Simply, vehicles require maintenance as they age and naturally break down. So, when your check engine light turns on, does your auto insurance cover wear and tear repairs?
Car accident: Unfortunately, you'll probably have to pay for whatever is wrong with your car out of your own cash. Regular insurance coverage does not include costs for routine maintenance or "wear and tear" related charges, whether it be the minimal liability needed by law or even more extensive plans like collision or comprehensive.
Engine issues following a collision: If your automobile experiences engine issues following a collision and your technician can demonstrate that the collision is to blame, your auto insurance may be able to pay for the repairs.
Accident with an Animal: If you collide with a deer, dog, horse, or any other animal and cause mechanical damage to the front of your automobile, your comprehensive insurance may cover the cost of repairs.
Vehicle breakdown: Vehicle malfunctions unrelated to covered incidents are often not covered by auto insurance, whether you're traveling or going to work. However, you may acquire more comprehensive mechanical breakdown insurance or your auto warranty may cover specific parts for a predetermined period of time.
Does gap insurance cover mechanical problems?
The simple answer is no, mechanical failures like a seized engine or damaged gearbox are not covered by gap insurance.
In the event that your automobile is stolen or wrecked in an accident, gap insurance will cover the difference.
It makes sense to assume that, in the event of an engine blowout or other catastrophic failure, you might be able to file a claim with your gap insurance, especially if the cost of a large repair exceeds the worth of your vehicle.
However, gap insurance only kicks in if the damage is the result of a certain event, like a collision. No matter how terrible the issue is, if your automobile engine just stops working, you won't be able to file a claim.
Does car insurance help with non-accident repairs?
Yes, to answer briefly. Specific non-accident repairs are covered under comprehensive car insurance by auto insurance carriers.
The following is a list of instances that comprehensive insurance does cover:
Fire damage
Falling objects
All of these incidents can be considered non-accidents. While natural disasters are uncontrollable, random events, theft, and vandalism are purposeful crimes.
Your auto insurance provider will pay for any repairs that are necessary as a result of one or more of these events. Depending on how the harm was sustained. If you have comprehensive insurance, your car insurance provider will cover any damage resulting from mishaps without a collision.
Do "full coverage" insurance cover engine damage?
The unofficial term "full coverage" has no official definition, and there is no agreement on what it means. It frequently refers to obtaining comprehensive and collision insurance in addition to the minimum liability coverage required by your state. However, if the problem is unrelated to a covered occurrence, your vehicle insurance policy will not provide coverage for a damaged or a blown engine. That is the purpose of mechanical breakdown insurance.
Does a car warranty help with mechanical problems?
When a manufacturer offers a warranty, the company promises that the car won't have any flaws for a certain amount of time. However, if an issue or fault develops during the allotted time, the manufacturer will often replace or repair the parts at no additional expense.
Basically, a car warranty will protect you and your automobile whenever your vehicle breaks down or malfunctions on its own, without your fault or the fault of others. The mechanical and electrical components of your automobile are often covered by car warranties. Car warranties, for instance, may cover the engine or transmission or safety features like airbags, seat belts, etc.

We generated 12,100,000+ Quotes (...counting), Helping People to Save Money and Time.
Editorial Guidelines: The above is meant as general information to help you understand the different aspects of auto insurance. This information does not refer to any specific auto insurance policy. Coverages and other features vary between insurers, vary by state, and are not available in all states. References to costs of coverages/repair, average or typical premiums, amounts of losses, deductibles, etc., are indicative and may not apply to your situation. We encourage you to speak to our insurance representative and to read your policy contract to fully understand your coverages.
Was this article helpful?
Featured Posts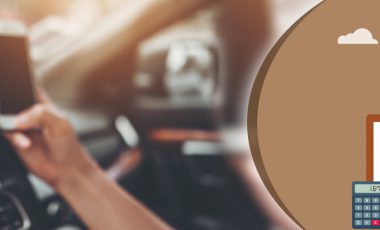 Key Insights Driving under the influence is not only a serious crime, it can also increase your insurance rate to[...]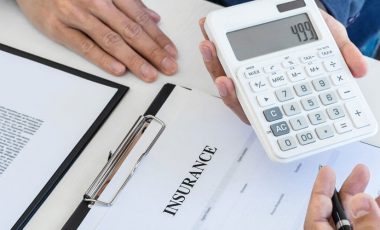 Key Insights Liability car insurance is mandatory for every driver in any state of the country. As per the basic[...]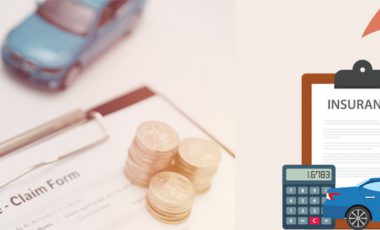 Key Insights The average car insurance rate in any state can vary a lot from driver to driver. There are[...]