Does Car Insurance Cover Engine Repair? Detailed Guide
Engine failure and other technical problems with your automobile may bring life to a grinding halt. It may also be a very expensive problem, one that may be challenging to cover if you don't have much money or need major repairs. You might be wondering if your auto insurance cover engine failure if you're trying to find a method to avoid paying for pricey mechanical repairs. So,
Does engine failure fall under full coverage auto insurance?
How about gap coverage?
Does it cover a failed engine?
Typically, the answer is no. Car insurance is often used to pay for repairs and medical expenses incurred after an event or accident that is covered by the policy. However, there could be some possibilities for coverage that will safeguard you and your car even in the absence of an accident.
What kind of repairs does car insurance cover?
You must get auto insurance in the majority of states. You often just need to buy a minimal amount of specific coverages in the states that mandate it, which is frequently only liability insurance (which is coverage for injuries to other people and their property by your vehicle).
If you are wondering does auto insurance covers repair? Then the answer is; two forms of insurance you'd use to cover repairs to your own vehicle, comprehensive and collision, are always optional.
Regular repairs are not covered by auto insurance, but if you have collision and comprehensive coverage, repairs that are required as a consequence of an accident, vandalism, or certain types of adverse weather are covered.
Consider adding comprehensive and collision coverage if you're concerned about how you'd be able to fund those types of repairs. Consider additional coverage to your vehicle insurance policy if you're concerned about how you'd be able to pay for those kinds of repairs.
When does car insurance cover engine repair?
Provided your engine is damaged in an accident or as a result of an unforeseen circumstance, such as a tree branch falling on your car, you are often covered for engine repairs if you have comprehensive and collision coverage.
In the event that you are hit by a driver who has little to no insurance, your uninsured/underinsured motorist property damage policy can also cover engine repairs.
Car insurance companies normally won't pay for the cost of repair or replacement if your engine has a technical breakdown or breaks down as a result of regular wear and tear.
Mechanical breakdown insurance (MBI), which may cover general mechanical problems, may be offered by some insurers, but it is less frequently offered than comprehensive, collision, or uninsured motorist coverage.
Does car insurance cover mechanical problems?
Unless they are connected to a covered risk, mechanical problems are normally not covered by auto insurance. Car crashes, collisions with animals, and objects like tree branches falling on your car are all covered calamities. If you have collision and comprehensive insurance, your automobile insurance will pay for this kind of damage.
Who pays for repair after an accident?
Only up to the worth of your car must an insurer cover damages. Keep in mind that the amount of any claim for property damage is determined by the property's worth at the time of the accident. The amount you initially paid for the asset has no impact on the claim's value.
Also, keep in mind that any insurance carrier that ends up being held financially liable for the vehicle damage component of your losses from a car accident will only pay for repairs or replacement of your vehicle to the extent permitted by your policy limits.
What things does auto insurance typically not cover?
Personal Items in Your Car
If your car is stolen, comprehensive insurance will pay for it, but it won't cover any belongings you may have left inside, such as electronics, sunglasses, or other valuables.
An auto insurance policy will not provide coverage for deliberate damage to your car or another driver's property. Your insurer may terminate your coverage if you intentionally cause an automobile accident in order to profit from an insurance settlement.
Regular Maintenance & Repairs
Oil changes and tire rotations are examples of routine maintenance and repairs that are not covered by auto insurance.
Losses Above Your Policy's Limits
Only the limits you buy will be covered by your auto insurance. You will be liable for the remaining $5,000 if you bought liability insurance for $25,000 but are held accountable for $30,000 in losses as a result of an automobile accident.
Your auto insurance will cover the personal use of your vehicle but not business use. Consider the scenario where you own a general contracting company and use your automobile both for personal and professional purposes.
If you have collision insurance, your pet's injuries could be covered, albeit this varies by provider. Ask your insurance representative if expenses related to pet injuries, such as emergency and veterinary care, will be covered. If not, you might wish to look around with several insurance companies or get pet insurance.
Does insurance help with non-accident repairs?
Yes, to answer briefly. Specific non-accident repairs are covered under comprehensive auto insurance by auto insurance carriers.
But how does comprehensive protection operate? Pays for repairs that are not caused by collisions. The following is a list of instances that comprehensive insurance does not cover:
Damage caused by Animals
Fire harm
Damage from vehicle theft
Falling things(trees, electric polls etc.)
All of these incidents can be considered non-accidents. While natural catastrophes are uncontrollable, random events, theft, and vandalism are purposeful crimes.

We generated 12,100,000+ Quotes (...counting), Helping People to Save Money and Time.
Editorial Guidelines: The above is meant as general information to help you understand the different aspects of auto insurance. This information does not refer to any specific auto insurance policy. Coverages and other features vary between insurers, vary by state, and are not available in all states. References to costs of coverages/repair, average or typical premiums, amounts of losses, deductibles, etc., are indicative and may not apply to your situation. We encourage you to speak to our insurance representative and to read your policy contract to fully understand your coverages.
Was this article helpful?
Featured Posts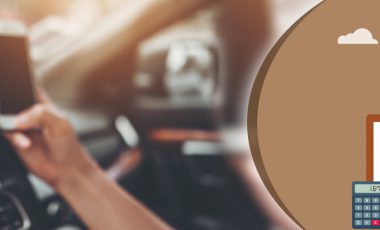 Key Insights Driving under the influence is not only a serious crime, it can also increase your insurance rate to[...]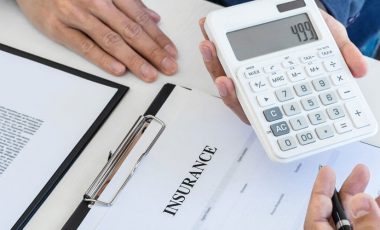 Key Insights Liability car insurance is mandatory for every driver in any state of the country. As per the basic[...]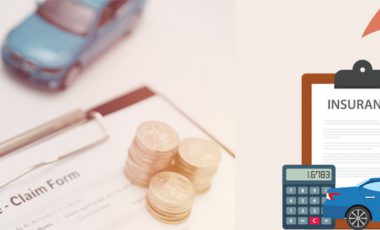 Key Insights The average car insurance rate in any state can vary a lot from driver to driver. There are[...]