Different types of Airbags and How do Car Airbags work?
Key insights
Airbags are mandatory in all states of our country for all drivers and manufacturing companies.
It is also the duty of the driver to keep a regular check on the airbags.
There are different types of airbags as per their role and requirements.
The cost of airbags repair and replacement is high because of the material they are made of and the safety they provide.
There are some accidents that are out of our control like someone colliding with our vehicle intentionally or unintentionally. But our safety and protection are in our control. With advancements in the automobile industry, car manufacturing companies are adding several new devices and gears to increase the safety of drivers and passengers. One of these safety gears that has become a necessity is the AirBag.
Do you know? Airbags reduce driver fatalities by 29% in case of frontal crashes. Airbags are one of the most important elements for the safety of drivers and passengers in any car anywhere around the globe. The major advantage of airbags is they protect you from major physical injuries in a road accident. Most of the state and central governments have made it mandatory for manufacturing companies to add high-quality airbags in the cars, especially on both front seats.
This blog is written with an objective to cover everything that a driver needs to know about airbags.
History of Airbags
We found the origin of airbags under a 1919 patent by two dentists Birmingham, Arthur Parrott & Harold Round. This was for covering airplanes as well as parts of other vehicles. But if we talk about cars; then the first patent was filed by John W. Hetrick in 1952.
The first automobile company that adopted airbags was Ford. In the early 1970's Ford car models had the basic version of airbags. Just after that General motors also started adding airbags to the government fleet purchased. Both Ford and General motors lept working on the idea of adding and removing airbags and finally claimed that the airbags are unfeasible and inappropriate.
Chrysler was the first company in 1988 to make airbags a standard requirement in all of its models in the driver side at least. Still, the drivers and manufacturing companies did not accept airbags until the early 1990s.
How do airbags work?
Airbags are inflatable cushions that save the life of a driver by protecting him or her from hitting interior objects in the car or even exterior objects like a tree or another vehicle in case of an accident.
Whenever your vehicle collides with another vehicle of the object the sensors in your car detect the severity of the collision. If the crash is severe enough then the sensors will signal the inflators to fill the airbags with gas as quickly as possible.
Airbags don't require any maintenance until they are used in an accident. If they are used even once in a crash then they must be replaced at any repair shop. Make sure the repair shop uses Original Equipment Manufacturer (OEM) parts for replacement.
What are Airbags made of?
Airbags are made of an air cushion restraint system or inflatable restraint system and consist of two parts; the airbag module and the inflator unit.
The airbag modules are made of thin, woven nylon fabric. The inflator unit consists of a small canister housing, along with an igniter, and a chemical propellant. At the time of an accident, the chemical propellant undergoes a controlled reaction that produces nitrogen gas, which results in inflation of the airbag.
There is a powdery substance also released at the time of airbag inflation. Most of the time it is either a talcum powder or cornstarch powder to keep the airbags lubricated and maintain their elasticity.
Types of Airbags
Airbags are also of different types and are added to the different areas of the car to save the driver's different body parts. To help you understand everything about airbags and how they will protect you in case of an accident it is important to understand the types.
Driver's Front Airbag
Driver's Knee Airbag
Passenger's Front Airbag
Side Airbags
Curtain Airbags
Front Airbags:
Frontal airbags have become a standard necessity for all passenger cars since 1998. It is also mandatory in all vans and SUVs since 1999. These airbags are mounted under the steering wheel of the car to protect the driver.
For the passenger side, frontal airbags are under the dashboard. Most of the front airbags work with seatbelt sensors to check if the driver and passengers are wearing seatbelts or not. Some of the modern cars have a front seat weight sensor to check if a young or small person is sitting on the front seat.
Side Airbags:
Side airbags protect the driver in case the car collides sideways, especially the head and chest area of the driver. Our head is always next to the window and in case of an accident, there are high chances that the head will collide with the window with high intensity. This is when the side airbag cushion comes into the picture.
Side airbags are not mandatory for the manufacturing companies and the drivers but they are recommended for everyone to improve the safety standards.
Knee Airbags:
Just like side airbags; knee airbags are for the protection of your knees in case of an accident. Whenever our car collides with any other car or objects our knees are at high risk of fractures because of the objects and dashboard.
In such cases, knee airbags play an important role by inflating the air cushions between the leg and dashboard. These are placed under the steering wheel of the car near the knees of the driver. And in the case of passengers, these airbags are present under the glove compartment.
Inflatable Seat Belt:
This is a modern airbag which is available in only the selected models of cars. Instead of protecting from injuries during an accident; inflatable seat belts help in spreading the force of the accident over a wider area all over the body of the driver.
When the impact is not concentrated then the injuries are not much severe hence fewer chances of fatality in case of a severe accident or collision.
16 Common Types Of Airbag Injuries
Airbags can cause multiple injuries to the drivers as they are quick to open and with high force. Following is the list of some common injuries drivers and passengers can get because of airbags:
Rib fractures
Hearing Loss
Traumatic brain injury
In the case of pregnant women; injured to the fetus
Impact burns
Facial contusions
Internal organs damage
Lacerations
Abrasions
Chemical burns
Asthma attacks
Pulmonary and cardiac complications
Strains or trauma to the neck or back
Internal bleeding
Organ failure
Eye injuries, like retinal tear or detachment
Now that we know there are chances of getting injured by airbags; we need to know ways to protect ourselves:
How to prevent injuries from airbag?
Always wear your seatbelt
Seatbelts get tightened during accidents hence preventing the driver and passenger from face injuries due to airbags. Most of the face injuries occur due when the face is too close to the area where seatbelts deploy.
Try to sit far away from the steering if practically possible
To protect yourself from airbags injury it is important to give airbags the space they need to inflate and get out of their way. The best way for this is by sitting far away from the steering wheel.
Avoid driving while pregnant
There are high chances of your fetus getting hurt in an accident especially during the last few months of the pregnancy.
Don't lean against the door
In case of an accident, drivers tend to lean against the door as a reflexive action to get out of the car. But if your car has side airbags then it can cause severe injuries to your head and neck.
Conclusion
Airbags have saved more than 50,000 lives between 1987 to 2007 and this is actually enough to convince drivers about the importance of airbags. Even though most of the modern cars are coming with all the different types of airbags needed for the protection of drivers and passengers.
Do You Know drivers with airbags, smart seat belts, and other advanced safety features in their cars are considered responsible drivers and they get lower car insurance rates? Are you struggling to find an affordable car insurance policy? We are here for you.
RateForce helps drivers of all states to get cheap car insurance rates from top companies in their area. Get in touch with us today.

We generated 12,100,000+ Quotes (...counting), Helping People to Save Money and Time.
Sources:
Referred to an article from IIHS-HLDI on airbags to understand how airbags are saving lives on 27th January 2022.
Read an article by A + E networks to check if the airbags are mandatory in our country on 27th January 2022.
Check Wikipedia to understand the history of airbags and their origin.
Referred NHTSA website to check how many people have been saved because of airbags since the last few years in an accident on 27th January 2022.
Editorial Guidelines: The above is meant as general information to help you understand the different aspects of auto insurance. This information does not refer to any specific auto insurance policy. Coverages and other features vary between insurers, vary by state, and are not available in all states. References to costs of coverages/repair, average or typical premiums, amounts of losses, deductibles, etc., are indicative and may not apply to your situation. We encourage you to speak to our insurance representative and to read your policy contract to fully understand your coverages.
Was this article helpful?
Featured Posts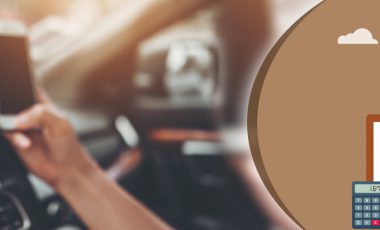 Key Insights Driving under the influence is not only a serious crime, it can also increase your insurance rate to[...]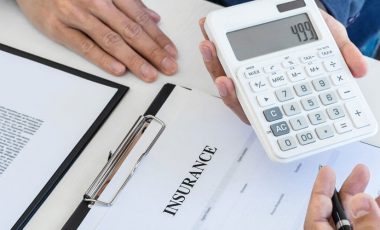 Key Insights Liability car insurance is mandatory for every driver in any state of the country. As per the basic[...]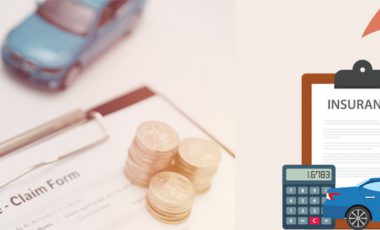 Key Insights The average car insurance rate in any state can vary a lot from driver to driver. There are[...]