How Road Rage impacts your Car Insurance? Detailed Guide
Key Insights:
The cases of road rage are increasing rapidly in our country.
Road rage impacts car insurance policy cost for drivers.
Most car insurance companies deny policies to drivers with road rage on their record.
There are multiple ways a driver can try to get affordable car insurance rates.
Have you ever felt that someone is honking blindly on road without thinking about the practicality of the situation? Or have you ever felt frustrated because of the way someone else is driving? What did you do in such situations?
Most of the drivers lose their cool and they either start cursing or they get aggressive. And this has led to a rise in the number of road accidents. Which ultimately leads to higher insurance costs for everyone.
This blog is written with the objective to help you understand the consequences of road rage and aggressive driving. Keep reading till the end to learn the best ways for saving money if you have a road rage accident or aggressive driving on your record.
What is Road Rage?
Road rage is sudden angry or aggressive behavior exhibited by drivers which affect their mental state or driving skills. Road rage includes yelling, verbal insults, dangerous driving, and physical threats.
Did You Know that incidences of road rage are considered deliberate acts and are not covered by your car insurance policy? More than 46% of drivers have accepted the fact that they have yelled at another driver. More than 2% of drivers have purposely rammed or bumped another vehicle out of frustration.
The damage to a car due to road rage is triggered by dangerous driving conduct rather than an accident. So, if a driver starts a road rage episode that leads to a crash and the insurance policy doesn't cover it, the driver might be held financially liable for the bodily harm and damage to property, as well as facing criminal sanctions.
How can Road Rage cause car accidents?
Road anger is one of the leading causes of car accidents, believe it or not.
Road rage is a major issue that can result in catastrophic accidents or even violent situations on the road. Road rage may emerge because enraged drivers are more prone to make mistakes while driving.
Worse, because road rage episodes are common on highways and bridges, the resulting car accidents can be exceedingly dangerous and involve many vehicles.
The devastating effect of road rage is depicted in a recent report by the National Highway Traffic Safety Administration. Human mistake is considered to be the cause of more than 94 percent of vehicle accidents, according to the National Highway Traffic Safety Administration. Aggressive driving falls within this group. It has become such a major problem that it's thought to cause approximately one of every three car accidents.
Despite a 13% decline in vehicular traffic in the first year of the pandemic, roadways have become more unsafe in the subsequent two years, with more road fatalities, more speeding, increased violence, and an increase in aggressive driving. Road anger has been reported by 30% of Americans in the last two years. When compared to other age groups, those between 18 to 34 are most prone to have been sufferers, constituting around 40%.
Throughout those two years, nearly twice as many people had observed furious driving. The Western United States had the highest rate of road rage events of any area, with 64% of persons seeing occurrences.
Difference between aggressive driving and road rage
Aggressive driving is defined as "when a person commits a series of moving traffic violations that directly threaten other people or property." Excessive speed, road blocking, overtaking, frequent and abruptly changing lanes, honking at other cars in non-emergency situations, and neglecting to give the right of way are all examples. These are infractions that can result in a ticket.
On the other hand, road rage is a criminal violation. It is punishable by imprisonment. It occurs when someone acts violently towards another road user. This consists of using your vehicle as a weapon, engaging in a dangerous chase with some other vehicle, seeking revenge against a motorist who cut you off by nudging their bumper or exiting your vehicle, and displaying a weapon with the intention to damage the other driver, and so forth.
Road rage is seldom sparked by a particular act. Instead, it is often the "last straw" after a lengthy string of stresses, such as financial difficulties, a recent disagreement with your partner, or even work-related challenges. When prompted by the conduct of another motorist, a stressed individual may start driving violently and progress to road rage.
What are legal consequences of Road Rage?
Their are 4 possible legal consequences any driver involve in road rage may face:
1. Road Rage impacts car insurance policy along with other legal implications
Road rage can lead to legal ramifications. Road rage is extremely hazardous since assault may swiftly ramp up. Guns are used in around 37% of road rage incidents. When faced with road rage, the criminal justice system advises staving off eye contact, gestures, and yelling. A mere gesture or horn blast might be enough to start a fatal confrontation.
According to the National Highway Traffic Safety Administration (NHTSA), aggressive driving is responsible for one-third of all automobile accidents.
Although aggressive driving practices frequently lead to road rage occurrences, the law treats aggressive driving as a minor traffic charge, whereas road rage acts are regarded as crimes, punishable by heavy fines, license suspension, and insurance cancellation. Not only that, road rage incidents can lead to higher insurance rates.
2. Road rage incidents can lead to the DMV test
Even small infractions, such as unauthorized overtaking or running red lights, may add up quickly. You will accumulate additional points on your driving history if you commit too many road rage offenses. The state may revoke your license if you acquire a particular amount of points.
You may eliminate a point by taking a safety course, but serious offenses and license suspensions due to road rage affects a driver by DMV tests, which will remain on your records for up to a decade at least. The Department of Motor Vehicles(DMV) and insurance providers both check this record on a regular basis.
Even if you get your license back, road rage incidents can lead to higher insurance rates.
3. Can you get a ticket for road rage?
Yes, you can. If you execute a driving infraction out of wrath, you'll almost certainly be pulled over and issued a ticket. The fee must be paid, and your car insurance company may be informed. If you get too many tickets, your license will most likely be revoked. It's possible that you'll have a hard time getting insurance coverage.
4. Road rage incidents can lead to higher insurance rates
To be allowed to drive on the road, high-risk drivers must fill out a specific form called an SR22 certificate and make the additional payment.
You'll need an SR22 certificate of financial reliability to drive once your license has been suspended. If you fail to renew your SR22 insurance, the insurance company will inform the DMV, who will rescind your license.
Some insurance companies do not provide SR22 coverage, and those that do will generally charge you higher rates, making it more difficult to locate a policy that meets your needs.
As a result, if you do not accept the obligation, road rage incidents can lead to higher insurance rates.
How to reduce your rates?
Lower Your Insurance Rates Caused By Road Rage In A Variety Of Ways: You've previously seen how road rage impacts car insurance rates. There are a number of approaches that may be used to alleviate this. You have two options: drive carefully or wait for the points to be removed from your record. Points on your record will eventually disappear, but it may take three to five years.
Take A Defensive Driving Course: You can get a point erased if you take an authorized defensive driving course. These are usually online courses that require six hours or less to finish—just make sure the driver training school sends your insurance company a certificate of accomplishment.
Shop Around: Always browse around and get many estimates before obtaining car insurance coverage. Every insurance agency is distinct. An insurer who previously supplied you with the best quotations may no longer be the best option for you.
Ask for Discounts: You should also look for any discounts, such as those for good students, seniors, or military personnel. Above all, aim to be a responsible and respectful driver. Many violations will be removed from your record by the DMV over time.
Follow Traffic Rules: Instead of committing an offense and then getting through it, make sure you don't become a part of the road rage incidents that can lead to higher insurance rates. There are various things you may do while driving to prevent being the next victim of road rage. Always remember to follow the traffic rules and be polite and respectful to other drivers when commuting, especially on the highways and the freeways.
Avoid Last-minute Hassle: One technique to avoid becoming a road rager is to leave early for your trip. Lateness might make you feel uneasy and make you more likely to take unnecessary risks. Also, avoid overreacting and causing other drivers to activate. If someone driving in front of you is going slow, it's possible that they're attempting to figure out the route or the region. Instead of tailgating or honking in annoyance, it's best to go around them.
Use High Beam Headlight Only When Necessary: Only use your high beam lights when absolutely necessary. Road rage isn't worth the harm it creates, no matter how inconvenient American highways are. The most important thing is that you arrive home safely, and road rage will not assist you in this endeavor.
Compare Car Insurance Rates In Your Area
FAQs About Road Rage Impacts
How road rage impacts car insurance?

If you drive recklessly, road rage impacts car insurance. It's crucial to remember that road rage encounters might result in increased insurance premiums if you've received repeated traffic infraction fines.

What are the most common types of road rage?

1. Honking angrily
2. Overtaking
3. On purpose, cutting off another car 
4. Attempting to prevent a vehicle from changing lanes
5. Making enraged motions
6. Shouting insults

What road rage incidents can lead to?

At a higher level, road rage events can result in serious accidents that result in bodily injury or death. When they are committed on a frequent basis, if not every day, substantial legal repercussions might occur, such as receiving tickets or having your license suspended.

We generated 12,100,000+ Quotes (...counting), Helping People to Save Money and Time.
Sources:
Read an article on Motor1.com to understand the statistics of road rage on 9th June 2022.
Read an article on III about the number of aggressive driving and road rage in our country on 9th June 2022.
Referred to the NHTSA website to understand the exact definition of aggressive driving on 9th June 2022.
Editorial Guidelines: The above is meant as general information to help you understand the different aspects of auto insurance. This information does not refer to any specific auto insurance policy. Coverages and other features vary between insurers, vary by state, and are not available in all states. References to costs of coverages/repair, average or typical premiums, amounts of losses, deductibles, etc., are indicative and may not apply to your situation. We encourage you to speak to our insurance representative and to read your policy contract to fully understand your coverages.
Was this article helpful?
Featured Posts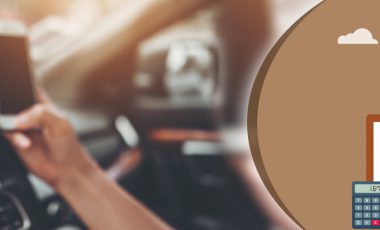 Key Insights Driving under the influence is not only a serious crime, it can also increase your insurance rate to[...]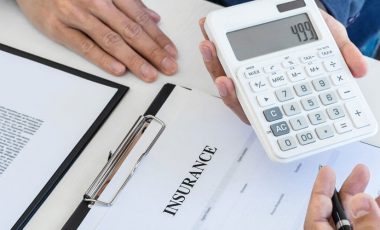 Key Insights Liability car insurance is mandatory for every driver in any state of the country. As per the basic[...]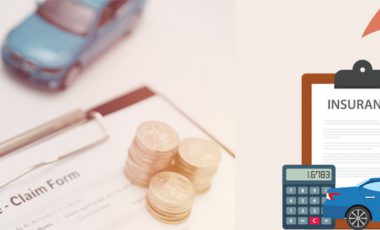 Key Insights The average car insurance rate in any state can vary a lot from driver to driver. There are[...]