South Carolina Car Insurance Laws: Everything you need to know
South Carolina is no exception to the rule that auto insurance will play a significant role in any claim filed after a traffic accident. In accordance with South Carolina auto insurance requirements, after you sign up your vehicle with the state department of motor vehicles, your information will be entered into the state's Automobile Liability Insurance Reporting (ALIR) system.
What are the Minimum Requirements for Auto Insurance in South Carolina?
Every state has minimal financial responsibility standards for motor vehicles. South Carolina car insurance laws mandate that all registered automobiles in the driver's name be covered by SC liability car insurance and that evidence of coverage be kept in the vehicle at all times.
If you want to operate a motor vehicle in South Carolina, you must have the minimum auto insurance requirements in South Carolina. These restrictions are in place to safeguard both you and other motorists. In addition, all drivers must carry proof of insurance at all times and provide it to law enforcement officers upon request.
Optional South Carolina Car Insurance Coverages
South Carolina auto insurance laws mandate the legality of liability and uninsured motorist coverage. To increase your protection, you may wish to examine the following extra coverage alternatives:
Alternative Proof of Financial Responsibility of South Carolina
If you're involved in an accident while uninsured, the state may opt to suspend your license and registration. And after you get insurance, your insurer is required to submit an SR-22 form on your behalf as a part of auto insurance in South Carolina requirements. The SR-22 is proof that your South Carolina liability insurance coverage fulfills state standards.
If you do not choose to acquire vehicle insurance or register as an uninsured driver, the DMV may accept the following alternatives as evidence of financial responsibility:
Surety Bond:
You may obtain a surety bond that assures you'll pay responsibility costs if you cause an automobile accident. If you are unable to pay for these expenditures, the surety firm will cover them; nevertheless, they will pursue payment from you in the future. Submit a copy of the bond to the South Carolina DMV to get an insurance certificate to fulfill auto insurance requirements in South Carolina.
Real Estate Bond:
You must have two South Carolina residents sign a bond stating that they will cover your responsibility costs in the event that you cause an automobile accident. The inhabitants must possess at least $150,000 worth of property, and any item named on the bond may be seized to fulfill a judgment. When the court clerk formally submits the bail to the DMV, you will get a certificate as evidence.
Cash/Security Deposit:
You may submit a $35,000 cash/security deposit and designate it for future liability payments if you cause an auto accident. You may only use this as evidence if you have no outstanding judgments against you.
Is South Carolina an at-fault state?
No, auto insurance laws in South Carolina use a typical "fault" approach when it comes to financial liability for damages coming from an automobile accident: accidents, lost revenue, vehicle damage, and so on. This implies that the person who was at blame for creating the vehicle collision is also accountable for any resultant injury.
In South Carolina, a person suffering any form of injury or damage due to a vehicle accident normally may continue in one of three ways:
By making a claim with his or her own insurance company, presuming that the loss is covered under the policy (in this circumstance, the injured person's insurance company would likely turn around and seek a subrogation claim against the at-fault driver's carrier)
Either filing a third-party claim directly with the at-fault driver's insurance provider or
By bringing a personal injury case in civil court against the at-fault motorist.
Compare Auto Insurance Quotes in Your Area
Diminished Value Claims in South Carolina
After a vehicle accident, you will incur several costs, including medical bills and automobile repairs. Unfortunately, repairs cannot always restore the accident-caused damage. Even after repairs, the value of your vehicle may have decreased. This decrease is known as diminished value.
Fortunately, you may recover your vehicle's lost value by submitting a claim for diminished value. A diminished value claim seeks compensation for the depreciation of your vehicle after an accident. There are three forms of depreciation:
Immediate depreciation happens at the moment of the collision before your vehicle is fixed.
When your vehicle is fixed, but purchasers anticipate paying less for it due to its accident history, it has inherently lowered worth.
When inferior components or materials are utilized for repairs in comparison to the original manufacture, a car's value decreases.
According to car insurance laws in SC, you have just three years from the date of an accident to make a claim for lost value. The statute of limitations prohibits you from bringing a claim after that date.
How much can be Recovered for Diminished Value?
Your ability to collect Diminished Value damages ultimately depends on the provisions of South Carolina car insurance laws. The amount of decreased value damages will be decided by your insurance company based on the provisions of SC auto insurance laws. Beware that insurance firms are fond of including a great deal of legalese that might bewilder policyholders.
Here are a few elements that might affect your vehicle's depreciation:
How much damage did your car sustain?
How much did it cost to fix your car?
Does the quality of the repairs equal the state before the damage?
What make and model is your automobile?
How old is your automobile and how many kilometers does it have?
Has your automobile ever been involved in an accident?
What is the used automobile market like in your area?
After considering these variables, certain decreased value claims may not be worth a significant amount of money. In such a scenario, pursuing a claim for decreased value may not be worth the trouble.
Discounts on the Auto Insurance Requirements in South Carolina
South Carolina auto insurance requirements rates are cheaper than the rest of the nation as you can compare and buy car insurance online, and you may be able to save even more money by using discounts.
Check whether you are eligible for the following discounts:
Young driver discounts: Drivers under the age of 25 may be eligible for discounts such as good student and remote student discounts.
Safe Driver Discounts: You may be eligible for a discount if you have never been in an accident, gotten a citation, or made a claim. Even if your driving record is not immaculate, systems that monitor your driving habits may give additional savings for safe driving.
Other discounts: If you purchase several policies from the same insurer, you may get a discount on each. Typically, vehicle and house insurance policy packages give the greatest discounts. You may also save if you choose to pay in whole rather than monthly, sign up for automated withdrawals, or go paperless.
Penalties for Driving without Car Insurance in South Carolina
In South Carolina, the penalties for driving without auto insurance vary depending on the number of violations. Drivers who are found driving without insurance are labeled high-risk drivers as stated by the car insurance laws in South Carolina. In addition, the state charges $550 to register a previously uninsured car. In addition, you must pay $5 for each day that your South Carolina liability insurance expires.
| Penalties Type | First offense | Second offense | Third offense |
| --- | --- | --- | --- |
| Fine | $100 to $200 | $200 | Buy an SR-22 for $400 to reactivate your license and registration. |
| Jail Time | 30 days | 30 days | 45 days to 6 months |
| Suspension | License and registration suspended | License and registration suspended | License and registration suspended |
Frequently Asked Questions (FAQs)
What happens when you provide false insurance information in South Carolina?

South Carolina enables digital insurance evidence. Police officers demand evidence of insurance. False insurance information is a felony, like driving without insurance, and you might face penalties and prison time.

What happens when the insurance lapses?

Car insurance laws in South Carolina fine insurance lapses $5 each day, up to $200 per incident. When auto insurance is canceled, the DMV is notified electronically. The driver's license and car registration will be suspended if evidence of insurance is not provided within 20 days.

Is it okay if you drive without insurance?

South Carolina auto insurance laws prohibits driving uninsured. The penalty for a traffic stop or accident is harsh and expensive. The cost of automobile insurance seldom surpasses the cost of having coverage to keep you financially safe, say insurance experts.

What is the minimum insurance fine?

Uninsured drivers in South Carolina pay $550. This excludes penalties, prison time, and reinstatement costs for driving without auto insurance requirements in South Carolina.

How can I receive an online car insurance quote?

Getting auto insurance quotes online is simple. You'll need names, birthdates, and driver's license numbers for all drivers on the quotation. You'll need the year, make, model, and VIN of the cars you want to insure (VIN).

We generated 12,100,000+ Quotes (...counting), Helping People to Save Money and Time.
Sources:
Visited the Website of SCDOI to understand car insurance laws in South Carolina.
Visited the website of SC State House to understand car insurance requirements in South Carolina.
Editorial Guidelines: The above is meant as general information to help you understand the different aspects of auto insurance. This information does not refer to any specific auto insurance policy. Coverages and other features vary between insurers, vary by state, and are not available in all states. References to costs of coverages/repair, average or typical premiums, amounts of losses, deductibles, etc., are indicative and may not apply to your situation. We encourage you to speak to our insurance representative and to read your policy contract to fully understand your coverages.
Featured Posts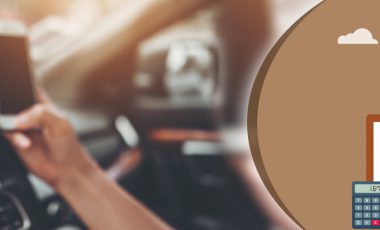 Key Insights Driving under the influence is not only a serious crime, it can also increase your insurance rate to[...]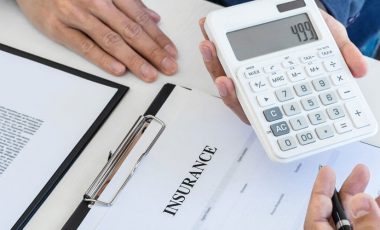 Key Insights Liability car insurance is mandatory for every driver in any state of the country. As per the basic[...]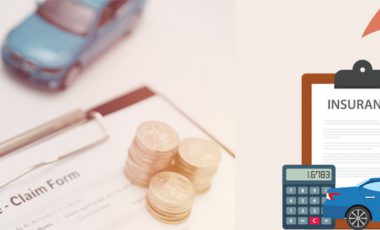 Key Insights The average car insurance rate in any state can vary a lot from driver to driver. There are[...]