Does Car Insurance Cover Towing? Detailed Guide
In an ideal world, no driver would ever be left stranded by a broken-down vehicle on the side of the road. However, since the world is not flawless, malfunctions do occur.
You may be wondering how much, if any, of the cost of the tow will be covered by your auto insurance if you find yourself in need of a tow truck trip to the closest repair facility. The response is based on the particulars of your insurance.
Roadside assistance, also known as towing and labor coverage, is a typically affordable policy add-on that is provided by the majority of major vehicle insurance carriers. The majority of automobile insurance plans do not cover towing due to a mechanical issue.
What does tow mean in insurance?
By definition; towing means to pull or haul (a car, barge, trailer, etc.) by a rope, or chain with the help of another car, truck, or trailer. When a customer's vehicle gets inoperable, towing activities include attending to, maintaining, or repairing it there as well as transferring the vehicle to the repair shop.
Does car insurance cover towing of my vehicle?
Towing up to a predetermined distance is frequently included in roadside assistance coverage for vehicle insurance plans. Roadside assistance is not usually covered by plans and is always a choice. Even if you don't have roadside assistance coverage, certain insurance carriers may pay for towing if you're in an accident that is covered.
When does car insurance cover towing?
Towing can be covered by your car insurance, but you often have to specifically request it to be covered as part of your full coverage plan. It isn't always covered by default, and liability-only insurance won't cover it either. You might be able to acquire auto insurance to cover towing with a roadside assistance add-on to your policy if it isn't covered by your regular comprehensive coverage.
Almost every state in the USA mandates a minimum level of auto insurance. Liability insurance is a form of coverage that must be carried out, and it offers no protection for the value of your car. You don't have to pay out of pocket for the property damage and medical costs you may inflict on someone else in an accident since liability coverage pays for the harm you may cause someone else.
If you merely have liability insurance, your plan won't pay to tow for you, but it will if you hit someone and caused the accident.
The majority of individuals choose some kind of complete coverage for their automobile in addition to liability coverage. Full coverage frequently comprises comprehensive and collision insurance, which can pay for damage to your car caused by an accident, bad weather, theft, or vandalism.
Depending on your carrier, towing may occasionally be covered by comprehensive or full coverage plans. Roadside help is often offered by companies as an add-on to comprehensive auto insurance coverage, though. Towing coverage is frequently included in roadside assistance.
How does car insurance cover towing?
Towing is frequently covered by auto insurance in one of two ways, usually through roadside assistance. Either you call your insurance provider, who will arrange a tow and transportation to the closest repair facility, or you hire the towing service of your choosing, pay in advance, and your carrier will reimburse you later.
Be aware that certain reimbursement methods may have a predetermined dollar threshold, like $50, for instance. Up to that amount, your insurance would cover the cost of towing; after that, the expense would be yours.
Towing an electric car to the closest charging station could also be covered by roadside assistance, but if you're unsure, you should double-check with your provider.
Does car insurance cover towing after an accident?
The expense of towing your car may be reimbursed by the at-fault driver's liability insurance if you are involved in an accident that was caused by another motorist. However, depending on your coverage, you can be liable for towing costs if you're judged to be at blame for the collision.
After an accident, towing and car storage can be pricey. However, if you have vehicle insurance, you might be able to use it to pay for towing and storage following a collision.
If these expenses are covered by your insurance or the at-fault party's liability coverage will depend on the specifics of the event. What you should know about how towing and storage insurance may operate.
What is roadside assistance and what it covers?
Roadside assistance is likely not included in your insurance policy if it only covers liability.
However, if you have comprehensive coverage, which covers damage from weather conditions, vandalism, and a variety of other catastrophes, as well as collision coverage, which covers damage from accidents regardless of who was at fault, your insurance may also include roadside assistance.
A reminder: Before collision and comprehensive coverage begins to pay out, you usually need to meet an out-of-pocket deductible of either $500 or $1,000.
It's usually simple to add on roadside assistance, towing, and labor if they aren't already covered by your policy. For about $5 to $15 per car, you can add a rider to your base policy.
Your insurance provider will determine the precise services covered, but common roadside assistance or towing and labor coverage includes:
Changes for flat tires
A jump start
Delivery of fuel or batteries to your automobile
If your key is stolen, misplaced, or locked in your car, call a locksmith.
Towing (typically limited up to a specific distance)
Will insurance cover towing costs if I don't have roadside assistance?
Your insurance probably won't cover towing after a breakdown if you don't have roadside assistance or towing and labor coverage.
However, any towing you require should be paid by the at-fault driver's liability insurance if you are involved in an accident that was caused by another driver and your automobile is too seriously damaged for you to continue driving it. To pay for harm that a motorist produces with their car, there is liability insurance.
Therefore, if another motorist hits you and damages your car, their insurance should pay for the damage, as well as the tow to the shop.
Although the other party's insurance should pay for essential repairs and labor, if you keep your car in a tow lot longer than is necessary, they might not reimburse the costs spent if you don't pick up your car in a timely way. So, be careful to collect your vehicle as soon as you can.
How to get reimbursement for towing?
Some insurance companies don't object if you organize the tow, make the payment, and then submit your receipt to them for reimbursement thereafter. The towing business will arrive sooner with this choice, but you might have to wait before getting your money back.
If the towing radius was more than what your provider would typically pay for, there can also be some back and forth. Expect to receive just a portion of your money back if this happens.
How to file a towing claim?
Making a claim is simple if you have roadside assistance coverage. Tell your insurance company you need roadside help when you call them (or use their app). After that, they will get in touch with a roadside help professional to send them to you.
The advantages of making a claim when you need assistance are:
You are not required to locate a technician.
If anything, you won't have to pay much.
There is no paperwork for you to be concerned about.
The drawback is that it can take longer to obtain assistance. This is due to the fact that the towing business will want to call you to confirm that you need assistance and that you might need to file a claim with your insurance carrier before they will contact a towing company.

We generated 12,100,000+ Quotes (...counting), Helping People to Save Money and Time.
Editorial Guidelines: The above is meant as general information to help you understand the different aspects of auto insurance. This information does not refer to any specific auto insurance policy. Coverages and other features vary between insurers, vary by state, and are not available in all states. References to costs of coverages/repair, average or typical premiums, amounts of losses, deductibles, etc., are indicative and may not apply to your situation. We encourage you to speak to our insurance representative and to read your policy contract to fully understand your coverages.
Was this article helpful?
Featured Posts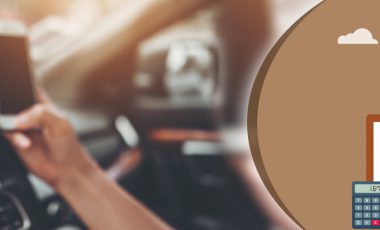 Key Insights Driving under the influence is not only a serious crime, it can also increase your insurance rate to[...]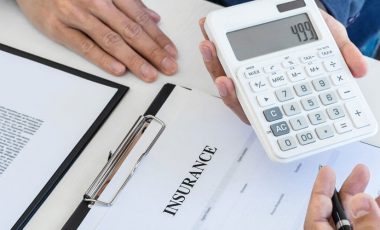 Key Insights Liability car insurance is mandatory for every driver in any state of the country. As per the basic[...]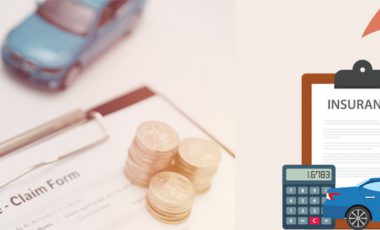 Key Insights The average car insurance rate in any state can vary a lot from driver to driver. There are[...]