Virginia Car Insurance Laws: Everything You Need to Know
Do You Know that Virginia allows residents to submit ideas and designs for new sponsorships and purchase more than 20 distinctive license plates? However, you must first have car insurance in Virginia before you can get a vanity plate for your preferred sports team, school, or particular interest.
In Virginia, there are around 6.2 million licensed drivers. It seems like a formula for disaster to allow these drivers to navigate the challenging Virginia roads without having car insurance.
Hence, every vehicle you register with the state must have auto insurance, according to the Virginia Department of Transportation (VDOT), even if it is not in use or is not being used.
This blog is written with the objective ​to cover all the details about car insurance laws in Virginia, keep reading till the end.
Minimum Auto Insurance Requirements in Virginia
If you pay a $500 Uninsured Motor Vehicle Fee, you don't have to do the research about "cheap liability insurance Virginia" for your car. After paying the charge, you are able to lawfully operate a vehicle in the state without having auto insurance.
Keep in mind that by paying the Uninsured Motor Vehicle Fee, you are not buying any kind of insurance. Without insurance, you would be personally responsible for any damages you caused in the event of an accident. After a catastrophic crash, that can amount to tens of thousands of dollars. The Virginia Department of Motor Vehicles has more information on the Uninsured Motor Vehicle Fee.
You must have the following minimum Virginia liability insurance if you don't want to pay the fee (for policies in force from January 1, 2022, through December 31, 2024):
Virginia has a fault-based insurance system
No-fault and fault-based insurance programs refer to the guidelines set forth by a state regarding how a victim of an automobile accident must handle the claims-filing procedure.
For no-fault insurance: No one is at blame in an accident, all drivers in jurisdictions with a no-fault insurance system rely on their own insurance coverage to pay for the damages.
For at-fault insurance: The person who caused an automobile accident is liable for paying the damages in jurisdictions with a fault-based insurance system.
In Virginia, the insurance system is based on fault. Therefore, the party in charge of starting a car collision is financially liable for the harm it causes.
FR-44 policies in Virginia
Drivers in Virginia who are arrested for driving while intoxicated (DUI) or under the influence of drugs or alcohol must carry a different type of insurance than those who have a clean driving record. An FR-44 policy, which is twice the required minimum coverage, must be held for at least three years and be filed as proof of your ability to pay.
Because SR-22 drivers can still buy auto insurance in Virginia requirements, the cost of FR-44 insurance is more expensive than the cost of SR-22 insurance. We advise checking rates from several insurers because both filings will result in higher premiums than for a driver with a spotless driving record.
| Coverage | FR-44 minimum limits |
| --- | --- |
| Bodily Injury (BI) | $60,000 per person / $120,000 per accident |
| Property Damage (PD) | $40,000 per accident |
| Uninsured/Underinsured Motorist BI (UM/UIMBI) | $60,000 per person / $120,000 per accident |
| Uninsured/Underinsured Motorist PD (UM/UIMPD) | $40,000 per accident |
UMV Fee: A Virginian alternative to purchasing auto insurance!
Virginia drivers who choose not to get auto insurance may do so by paying a $500 Uninsured Motor Vehicle (UMV) fee to the DMV.
Yes, it is legal for you to drive, but only in an uninsured car with no insurance. This pass expires along with your registration, and you must renew it by paying an additional UMV cost in addition to your registration fees.
The average cost of Virginia car insurance is $655.84 per year (with 25/50/20 criteria in 2021). You are still financially responsible for an accident, even though it costs a little more than the $500 UMV fee.
The expense of replacing or repairing another driver's car would quickly surpass any possible savings from driving without insurance.
A lapse in coverage also results from choosing to pay the UMV fee instead of purchasing auto insurance. Therefore, if you wish to acquire auto insurance in the future, insurers will demand higher premiums.
Virginia is a state of "Diminished Value"
The difference between a car's value before and after an accident is referred to as "diminished value".
Drivers might make a decreased value claim against the at-fault driver since cars frequently lose value following collisions. If your claim is supported by evidence, the other driver's auto insurance provider will pay you back for the market value loss of your vehicle.
The process may differ depending on the accident in Virginia because neither drivers nor insurance providers are required to apply any formal legislation when determining diminished value.
Compare Auto Insurance Quotes in your Area
Virginia's penalties for driving without proof of insurance
Not having auto insurance and being unable to show proof of coverage are two distinct offences. You commit a "administrative infraction," which is comparable to a seatbelt ticket if you have insurance but are unable to verify it when you are stopped over or at the scene of an accident. If you can show the court within 30 days that you have insurance coverage that is legitimate for the date of the citation, your ticket can be dismissed.
The consequences of driving without any form of auto insurance are significantly more severe. Along with the negative legal repercussions, you can anticipate an increase in the cost of your auto insurance.
In Virginia, a single conviction for operating a vehicle without insurance results in an average 5% ($53) increase in annual costs.
| Type of Offense | License and/or Registration Suspended? | Jail Time? | SR-22 Required? | Maximum Fines & Fees |
| --- | --- | --- | --- | --- |
| No Proof of Insurance (Can Prove Coverage) | No | No | No | dismissed with proof |
| 1st Offense With No Coverage | Yes, both | No | Yes | $500 |
| Repeat Offense (No Coverage) | Yes, both | No | Yes | $500 |
Optional Virginia Car Insurance Coverages
The legal Virginia auto insurance requirements are satisfied by purchasing minimal liability insurance. It might not provide sufficient defense though.
Your ability to pay for injuries and property damage you cause in an accident is ensured by mandatory liability insurance. These restrictions, however, might not be sufficient to protect against a major mishap. Another expense that can result from an accident is lost wages if you are unable to work, which is not covered by a liability-only policy.
Other insurance options in Virginia that can shield you against unplanned costs are as follows:
Collision and Comprehensive: Your automobile is protected from damage with collision and comprehensive coverage, whether it results from a collision, theft, hail, or other incidents. The deductible amount you select will have an impact on the cost of your insurance. These coverages include amounts you must pay before your insurance provider will pay out a claim.
Medical Payment: Regardless of who was at blame for the accident, medical payments coverage pays for your accident-related medical expenses. This coverage will also cover burial costs if any of the people covered by your policy pass away in the collision. The medical expense benefit is another name for medical payments coverage in Virginia. Depending on the insurer, medical payment limits range from $500 to $10,000.
Lost Income Benefits: The statute mandates that all Virginia-licensed insurers provide coverage for lost income compensation up to $100 per week for a total of 52 weeks ($5,200 total). To supplement your income and assist in paying monthly expenses, you can think about including this coverage.
Funeral Expenses: No matter who was at fault in the collision, this policy will cover a specific amount of funeral costs if you or a family member passed away as a result.
Financial Loss: Part of any lost wages resulting from an automobile accident is covered by this insurance.
Exceptional Medical Advantages: Medical costs beyond $100,000 are covered by this plan, up to a maximum of $1.1 million.
GAP Insurance Coverage: This insurance compensates for the discrepancy between an insurance company's total loss settlement and the remaining loan balance on a car.
Want To Know More (FAQs)?
Is auto insurance mandatory in Virginia?

According to Virginia's financial responsibility statute, drivers must register their vehicles with the DMV and pay an uninsured motor vehicle tax or carry a minimum amount of liability insurance. However, if you are in an accident, the uninsured motor vehicle cost does not provide any protection for you. For this reason, we always advise drivers to buy an insurance plan.

What are the minimum requirements for auto insurance in Virginia?

Virginia requires drivers to carry $20,000 in property damage liability coverage in addition to bodily injury liability limits of $30,000 per person and $60,000 per accident.

How much does Virginia charge for uninsured drivers?

In Virginia, there is a $500 annual uninsured motorist fee that must be paid at the time of registration.

In Virginia, is motorcycle insurance required?

In Virginia, motorcycle riders must adhere to the same financial responsibility standards as other drivers, which means they must either get the insurance that satisfies the minimum liability standards or pay an annual uninsured motorist fee.

Does Virginia have a no-fault law?

Because Virginia is an at-fault state, an accident victim has the option to sue the at-fault driver for damages such as medical bills and pain and suffering.

In Virginia, how long can you drive without vehicle insurance?

Until their registration expires, drivers can drive without auto insurance by paying a $500 uninsured motor vehicle cost. If you want to renew it along with your vehicle's registration, there would be an additional charge. If not, you must have auto insurance that satisfies the legal minimum standards for liability and uninsured/underinsured motorist protection, or you run the danger of having your license suspended.

Is Virginia an accident-free state for cars?

Virginia DOES NOT have a no-fault law for auto accidents. A driver who caused the collision would be held accountable in court for any damages and injuries. If the at-fault driver is uninsured, a driver's uninsured motorist policy would provide financial assistance.

We generated 12,100,000+ Quotes (...counting), Helping People to Save Money and Time.
Sources:
Referred to Virginia Department of Transportation to understand the auto insurance terms on 25th September 2022.
Referred to DMV website of Virginia to check the number of uninsured drivers on 25th September 2022.
Editorial Guidelines: The above is meant as general information to help you understand the different aspects of auto insurance. This information does not refer to any specific auto insurance policy. Coverages and other features vary between insurers, vary by state, and are not available in all states. References to costs of coverages/repair, average or typical premiums, amounts of losses, deductibles, etc., are indicative and may not apply to your situation. We encourage you to speak to our insurance representative and to read your policy contract to fully understand your coverages.
Was this article helpful?
Featured Posts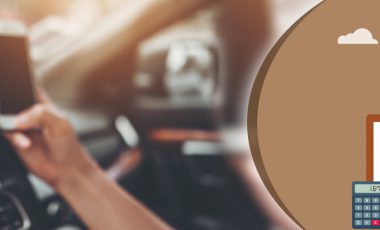 Key Insights Driving under the influence is not only a serious crime, it can also increase your insurance rate to[...]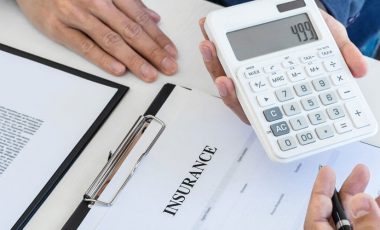 Key Insights Liability car insurance is mandatory for every driver in any state of the country. As per the basic[...]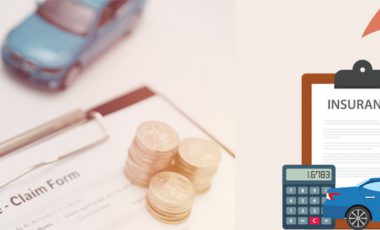 Key Insights The average car insurance rate in any state can vary a lot from driver to driver. There are[...]