Temporary Car Insurance in Georgia: A Guide for Short-Term Coverage
Navigating the intricacies of auto insurance can be tricky, especially when it comes to finding short-term solutions in Georgia. Temporary car insurance comes with its own set of benefits tailored to specific situations. This article aims to clarify the concept, requirements, and details of this insurance type, with a focus on Georgia's auto insurance landscape.
Auto insurance in Georgia, especially the temporary kind, may seem complex. However, it serves specific purposes and can be very useful in certain situations. Let's break down what temporary car insurance is, what you need for it, and how it fits into Georgia's auto insurance scene.
What is temporary car insurance in Georgia?
Temporary car insurance in Georgia, often referred to as short-term car insurance, is a type of auto insurance policy that provides coverage for a limited duration. Unlike conventional auto insurance, which is typically for a six-month or twelve-month term, temporary car insurance can be for as short as a few days to as long as a few months.
Who needs short term car insurance in Georgia?
Several scenarios necessitate the need for short-term car insurance in Georgia:
Tourists or Visitors: If you're planning a short stay in Georgia, consider getting temporary insurance coverage. This ensures that you're protected during your visit, even if your regular insurance policy doesn't apply in this situation.
Vehicle Rentals: If your existing insurance policy doesn't cover rental vehicles, a short-term insurance plan can step in to provide the necessary coverage. As a result, you can enjoy your rental car to the fullest.
Borrowing or Lending a Vehicle: Whether you're lending your car to someone or borrowing one from a friend, a temporary insurance policy ensures that you have adequate coverage in case of unexpected events. It's a smart choice to avoid any potential headaches.
Gap Between Policies: Sometimes, there might be a gap between the end of one insurance policy and the start of another. In such situations, temporary coverage can act as a bridge to protect you during this vulnerable period. It ensures that you remain insured continuously.
What temporary car insurance policy covers in Georgia?
Much like its longer-term counterparts, short-term policies in Georgia often cover:
Liability Coverage: Covers bodily injury and property damage. Provides financial protection if the insured is responsible for causing harm to others or their property.
Collision Coverage: Addresses damage to the insured's vehicle resulting from an accident. Helps with repair or replacement costs when the insured's vehicle collides with another object or vehicle.
Comprehensive Coverage: Shields against damage from various events like theft, fire, or natural disasters. Offers protection for non-collision related incidents that can harm the insured vehicle.
This insurance breakdown ensures you're covered for a range of scenarios, from accidents to unexpected events, providing peace of mind on the road.
Which companies offer short term car insurance in Georgia?
In Georgia, you have various options for short-term car insurance coverage. Some well-known car insurance companies in Georgia that offer this service include:
Auto-Owners
Country Financial
It's important to take the time to research and compare both local and national providers. This way, you can be sure you're getting the best coverage tailored to your specific needs. Remember, finding the right insurance is a smart move for your peace of mind on the road.
What are the costs of temporary car insurance in Georgia?
Temporary car insurance in Georgia offers flexibility, but prices can vary. Factors like policy duration, vehicle type, and driving history impact costs. Typically, short-term coverage may run slightly higher per day due to its specialized nature. On average, expect to pay between $78 to $121 Monthly. Remember, these are estimates, and your unique circumstances may lead to a different quote. It's wise to seek a personalized quote for the most accurate pricing.
How to get short term car insurance in Georgia?
When it comes to getting car insurance for short term in Georgia, it's crucial to follow a these steps:
Determine Your Coverage Duration: Start by deciding how long you need insurance for. Whether it's a few months or a full year, this step sets the foundation for your policy.
Compare Insurance Quotes: Take your time to shop around and compare quotes from different insurance companies. This allows you to find the best rates that suit your budget and needs.
Gather Necessary Documents: You'll typically need some documents handy. These include your identification, driving record, and details about your vehicle. This step ensures that you have everything in order before proceeding.
Finalize and Make Payment: Once you've found a quote that meets your requirements, it's time to finalize the policy. This involves confirming the details and making the payment. Once this step is complete, you'll be all set with your new car insurance coverage.
By following these simple steps, you can easily secure the right car insurance policy for your needs. Taking the time to compare quotes can save you money in the long run. So, go ahead and get the coverage you need with confidence!
What is duration of temporary car insurance in Georgia?
To acquire short-term car insurance in Georgia, you'll need to buy a six-month policy and cancel it when it's no longer necessary. Some insurers may charge a cancellation fee, but you'll typically receive a refund for any unused prepaid coverage. This way, you can have the coverage you need without a long-term commitment.
What are the alternatives to temporary car insurance in Georgia?
Exploring alternatives can be beneficial for those who find temporary coverage unsuitable. Options include:
Non-owner car insurance: This insurance is perfect for those who don't own a car but still drive from time to time. It provides coverage when you're driving a car that isn't yours.
Pay-per-mile insurance: This policy is designed for people who don't drive very often. Your premium is based on how many miles you drive, making it a cost-effective option for infrequent drivers.
Ride-sharing coverage: This coverage is essential for individuals who drive for services like Uber or Lyft. It fills in the gaps that traditional policies might leave, ensuring you're protected while driving for these platforms.
In conclusion, understanding the nuances of temporary car insurance in Georgia ensures that you're adequately protected during those transient periods. Whether you're a visitor, renting a vehicle, or simply need a bridge between longer-term policies, short-term coverage is an invaluable resource in safeguarding against unforeseen events on the road.

We generated 12,100,000+ Quotes (...counting), Helping People to Save Money and Time.
Editorial Guidelines: The above is meant as general information to help you understand the different aspects of auto insurance. This information does not refer to any specific auto insurance policy. Coverages and other features vary between insurers, vary by state, and are not available in all states. References to costs of coverages/repair, average or typical premiums, amounts of losses, deductibles, etc., are indicative and may not apply to your situation. We encourage you to speak to our insurance representative and to read your policy contract to fully understand your coverages.
Was this article helpful?
Featured Posts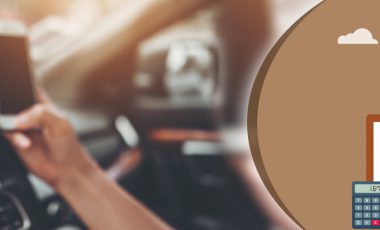 Key Insights Driving under the influence is not only a serious crime, it can also increase your insurance rate to[...]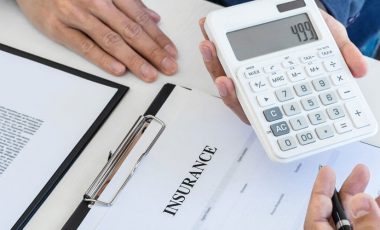 Key Insights Liability car insurance is mandatory for every driver in any state of the country. As per the basic[...]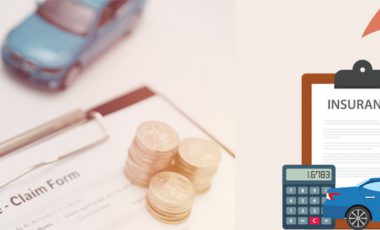 Key Insights The average car insurance rate in any state can vary a lot from driver to driver. There are[...]