Modified Car Insurance: Tailored Protection for Your Ride
Revamp Your Ride: Exploring the World of Car Modifications and Insurance Coverage
Unleash your inner car enthusiast and embark on a thrilling journey of automotive customization! From turning heads with unique styles to enhancing performance and safety, car modifications open up a world of possibilities. But hold on! Before you dive into the realm of aftermarket upgrades, it's crucial to understand the impact on your insurance.
Are you wondering if your insurance will have your back when it comes to modified vehicles? Look no further! Our blog has all the answers you seek. Join us as we delve into the realm of car modifications and unravel the mysteries of insurance coverage. Get ready for an exhilarating ride that combines your passion for cars with the peace of mind that comes from knowing you're protected. Let's hit the road together!
What is defined as a car modification?
Generally speaking, any change to a car that was not done at the factory comes under car modification. Typical modified or unique components can be divided into two categories:
Aesthetic changes: chrome bumpers, unique lighting, personalized paint jobs, and upgraded sound systems.
Performance upgrades: Enhancements to the suspension, strut bars, or turbochargers.
What are the different types of car modifications?
Below are some components that will be considered as modifications in the car if changed:
Rims
Turbocharger
Bumper
Unique Painting
Boards For Running
Carpeting
Customized Rims
Fuel System Improvement
Personal Grilles
Winches
Sway Bars or Anti-Roll Bars
Including Wifi
Vehicle Bed Lining
Custom Suspensions(Higher or Lower)
Alterations to Suspension, Engine or Body
What modifications can lead to insurance discounts?
If you make improvements to the car's security and safety, your insurance provider can give you a special discount. However, cheaper rates are not usually the result of insuring new safety-enhancing devices for your automobile. Modern technology is used in some of these systems, which can be expensive to fix and perhaps raise your rates.
Here are a few examples of changes that might help you save money on your auto insurance:
Security and alarm systems
Parking sensors, front, and rear cameras
Daytime running lights and adaptive headlights
What are the types of insurance for modified cars?
You'll require one of these special forms of automobile insurance to be compensated for the full worth of your vehicle and its modifications in the case of an accident:
Supplemental Coverage:
This coverage adds extra security to your basic vehicle policy in the form of an endorsement. This is referred to as specialized parts and equipment coverage or personalized car insurance by some companies.
It covers the cost of unique features and aftermarket parts up to a predetermined amount, less your deductible. Note that in order to add this extra insurance to your policy, you must also have comprehensive and collision coverage.
In the case of a total loss, the stated amount of coverage will pay you the lesser of the actual cash value of your car (less your deductible) or the amount you claim it is worth. If you have a lot of additional specialized components or equipment, this coverage can make sense.
Classic car insurance:
It's critical to notify your auto insurance company in advance if you plan to modify your classic car. If you don't inform the firm, all repairs or part replacements will be at your expense and the bespoke elements might not be protected.
Stated amount coverage:
Numerous insurance companies that focus on evaluating and safeguarding collectibles and other unique automobiles, including customized and modified cars, offer classic car insurance.
Which are the best insurance providers for modified car insurance?
Some insurance companies give endorsements that cover the components of your car that have been modified. Some of these companies are:
State Farm: It will help you to repair your customized car using non-OEM, recycled, and OEM Surplus components.
Esurance: To insure up to

$4,000

worth of modifications, tools, and accessories, you may add specialized parts and equipment coverage.
Farmers: You may purchase extra coverage for aftermarket items to your policy if you have comprehensive and collision coverage.
Progressive: It covers up to

$5,000

in custom equipment and parts, such as a radio, custom wheels, and navigation system, for repair or replacement.
PEMCO: For residents of Washington, an automobile insurance policy with PEMCO covers alterations up to $500. Additionally, drivers can choose to purchase extra insurance.
Why do I need modified car insurance?
You require modified auto insurance if your vehicle has any modified components. The following advantages may be provided by a customized auto insurance policy:
It protects modified components: Conventional insurance sometimes do not cover modified items, resulting in high out-of-pocket expenses in the event of an accident or the theft of your car.
It keeps your insurance policy intact: Your policy will get invalid if you fail to include modifications of your car in it. Purchasing a customized policy also protects the coverage you have.
You will be safe if another driver files a claim against you: Before operating a customized vehicle, be sure you have modified auto insurance. The insurance provider may reject your claim if you or another motorist files one after an accident because of the alterations. You may reliably safeguard your car and its pricey parts by first making sure you have adequate customized insurance.
It will guarantee that your coverage is in effect: Your insurance may be invalid for substantial misrepresentation if modifications aren't listed on it. In this scenario, you will be forced to pay for the claim out of your pocket. And in case your car gets damaged or is stolen you will not be covered by your insurance company.
How much does modified car insurance cost?
The majority of modifications will raise your insurance premiums, but this is also true if the changes improve your car's performance. This is due to the fact that insurers consider turbocharged automobiles to be higher-risk assets.
For a basic automobile, the average annual premium for full coverage is

$1,730

, and the average annual premium for minimal coverage is

$635

. These prices apply to a basic married, 35-year-old driver with excellent credit and a spotless driving record.
However, installing aftermarket components typically results in increased insurance premiums since insurers will have to pay the price of specialty parts in the event that your car is damaged.
Additionally, automobile thieves are more likely to notice customized vehicles. When deciding whether to cover customized automobiles, insurance firms heavily weigh the danger of theft. High-profile upgrades to a car, such as shiny chrome rims or powerful music systems, can result in more insurance claims, which raises the cost of coverage.
However, certain adjustments, like the addition of safety features, might actually lower your insurance prices. When you outfit your automobile with safety devices, many insurers will give you a special discount on your auto insurance.
Which modification is not covered by car insurance?
Following are some typical auto modifications that could not be protected by auto insurance:
Racing modifications: Typically, auto insurance does not cover modifications built particularly for racing, such as performance tuning, nitrous oxide injection, and roll cages.
Audio and entertainment systems: Your insurance policy may not provide coverage for upgrades to your car's audio and entertainment systems or it may be necessary to get extra insurance.
Off-road alterations: Insurance may not pay for alterations made to an automobile for off-road use, such as lift kits.
Frequently Asked Questions
Do I have to tell my insurer about my car modifications?

Yes, regardless of whether you face the risk of having to pay a higher rate, you must disclose any modifications to your auto insurance. This is because if someone makes a claim against you, your auto insurance provider could reject the claim if they discover that the automobile was altered without their consent.

Which modifications result in discounted personalized car insurance premiums?

Modifications that can improve the safety and security of the cars will result in discounted car insurance premiums.

What if I buy a car that has already been modified?

You can buy a modified car if you want you just have to consider the insurance rate. If you are okay with the increased insurance rate then you can buy a modified car.

Will car modifications raise my car insurance rates?

Yes, in most cases, your insurance cost will increase unless the modifications are improving the security and safety of the car.

Do I have to pay more for modified car insurance for young drivers?

Yes, because age plays a very important role in deciding your insurance policy. As a result; you might have to pay a bit extra as a young driver.

We generated 12,100,000+ Quotes (...counting), Helping People to Save Money and Time.
Editorial Guidelines: The above is meant as general information to help you understand the different aspects of auto insurance. This information does not refer to any specific auto insurance policy. Coverages and other features vary between insurers, vary by state, and are not available in all states. References to costs of coverages/repair, average or typical premiums, amounts of losses, deductibles, etc., are indicative and may not apply to your situation. We encourage you to speak to our insurance representative and to read your policy contract to fully understand your coverages.
Was this article helpful?
Featured Posts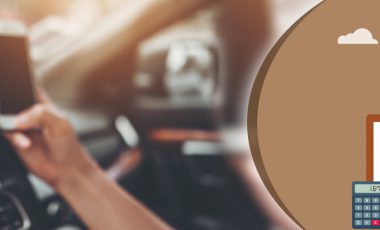 Key Insights Driving under the influence is not only a serious crime, it can also increase your insurance rate to[...]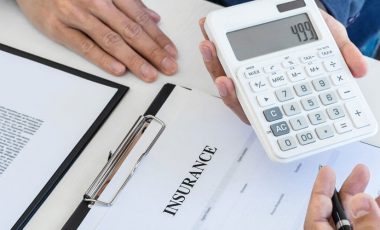 Key Insights Liability car insurance is mandatory for every driver in any state of the country. As per the basic[...]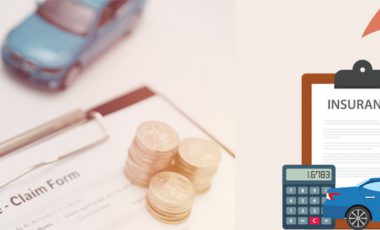 Key Insights The average car insurance rate in any state can vary a lot from driver to driver. There are[...]