Low Mileage Car Insurance: Guide for Drivers
A standard definition of a low-mileage driver is someone who travels less than 7,000 miles annually. Your daily commute miles, or the distance you travel to and from work each day, as well as your typical monthly mileage, may be taken into account by insurance carriers. Your rate may rise as you log more miles.
For instance, if you commute more than 20 miles each way to work, certain auto insurance companies charge extra.
The top auto insurance providers for low mileage drivers will be discussed in this article, along with information on which companies provide usage-based insurance, pay-per-mile coverage, and low mileage discounts.
Which are the best car insurance companies for low mileage drivers?
Which company is best for low mileage car insurance rates?
Each company has its own method to calculate the insurance rates and advantages. The finest auto insurance for low-mileage drivers may be found in GEICO for an average cost of $982 a year. State Farm offers the most insurance reduction for low miles.
According to RateForce; State Farm has the best low mileage car insurance discounts,
Drivers who drive no more than 7500 miles annually are eligible for the State Farm low mileage discount. The discount amount varies according to a number of criteria, including your driving record, the brand and model of your car, where you reside, and others.
A State Farm agent will get in touch with you annually to get the odometer reading on your car and make sure you haven't gone more than 7500 miles. If one of these recurrent check-ins reveals that your yearly average mileage has increased, you will lose the discount.
Pros
Opportunities for teenagers and young adults to save money.
A++ AM Best's financial strength rating.
There are several regional insurance agents in the U.S.
Cons
State Farm Insurance is unavailable in Massachusetts or Rhode Island.
Best car Insurance company for low-mileage discount to military personnel
Using the USAA low mileage discount might be beneficial if you don't use your car very often.
The USAA low mileage car insurance discount is an excellent method to save money if you won't be driving as much. You must drive your automobile fewer than 12,000 miles per year to qualify for this rebate. Compared to the majority of other insurance, which frequently has restrictions between 7,500 and 10,000 miles, this is a far more substantial discount.
Pros:
By documenting their mileage with images and only paying for the actual miles they drove, drivers may save money.
Cons:
There is no 24-hour or Sunday availability for customer support.
How can I get a low-mileage discount for car insurance?
You normally need to complete the procedures below in order to qualify for cheap auto insurance for low-mileage drivers:
Find out how far you travel annually: The first step is to find out how far you travel annually. You may accomplish this by looking at the odometer on your car or by monitoring your miles with a mileage-tracking app.
Look into insurance providers: Look into providers who give discounts for low mileage. To find out which companies provide these discounts, you may utilize internet comparison tools or speak with an insurance representative.
Provide accurate information: When applying for auto insurance, be sure to include correct information regarding your annual mileage. If your mileage is overstated, you could not be qualified for a low mileage discount.
Think about usage-based insurance: Think about choosing usage-based insurance, which monitors your driving patterns via a telematics device. Low-mileage and careful driving are frequently rewarded with reductions on this sort of insurance.
Reduce your driving: The easiest approach to be eligible for a low-mileage discount is to reduce your driving. For shorter trips, take into account carpooling, taking public transit, walking, or bicycling.
Update your policy when required: You may be able to change your insurance to reflect your decreased mileage if you are currently covered. To discuss your choices, get in touch with your insurance provider.
You can be eligible for a low-mileage discount on your auto insurance by following these steps, which might result in lower premiums.
Which are best car insurance for low mileage drivers?
These three kinds of auto insurance are somewhat different, despite the fact that they seem identical and might be advantageous for low-mileage drivers.
1. Low mileage discount
Drivers who cover less than 40 miles each day have their insurance costs reduced. Although the exact discount varies by insurer, most insurance companies give a percentage-based reduction depending on miles. Some businesses don't give discounts for low mileage but do raise prices for clients who exceed a certain mileage limit.
You must inform the insurance provider of the typical amount of miles you travel to work each day, week, or year in order to qualify for a low mileage discount. Most of the time, businesses don't compare your mileage to theirs. But, they could look at your car details if you're in an accident or need to make a claim, so it's essential to be as exact as you can.
2. Pay-per-mile auto insurance
Pay per mile insurance is a specialized insurance policy that enables drivers to forgo a set monthly premium in favor of a base rate plus a per-mile fee. For drivers that log fewer than 6,000 miles yearly, this product performs well. Depending on the supplier, there are several base rates.
For instance, Nationwide charges a $60 base cost and $0.07 per mile, up to 50 miles per month, for its SmartMiles Plan. The base charge for Metromile is $29 per month, and its per-mile costs begin at $0.06 per mile.
3. Usage-based auto insurance
Some insurers even charge per mile for coverage or use telematics to monitor your mileage and other indicators. Being recognized as a safe, low-mileage driver might help you save money on auto insurance rates provided you're ready to share your driving information with an insurer.
Using technology, usage-based or telematics auto insurance keeps tabs on a driver's habits, including how frequently they use their vehicle, how far they travel, and other elements like speed, braking, and other safe driving practices.
The information is gathered by insurers via telemetry systems put in place in the car or from mobile applications on the phone of the driver. The insurance provider then examines the information gathered to decide whether to provide discounts on premiums or other benefits.
How to save on car insurance as a low-mileage driver?
By making a few more efforts, you may reduce cost of your car insurance. Here are four tried-and-true methods to cut your insurance premiums:
Combine your house and car: Customers who combine their vehicles and home or renters insurance plans receive savings from several insurers. One monthly charge will cover both plans.
Check for updated prices frequently: Although some businesses provide loyalty discounts, you can discover a better price by routinely comparing rates from several insurers. When you buy a new car, add a new driver, or relocate to a different location, you might want to look into reduced rates.
Boost your credit rating: In the majority of states, insurance firms are permitted to include your credit score when calculating your insurance quote. If your score is higher, you could be eligible for cheap low mileage car insurance. To raise your credit score more quickly, reduce your debt, and make on-time payments on your bills.
Seek out further savings: Ask your employer whether it participates in any company-specific discount schemes. You can also be eligible for discounts if you're a student.

We generated 12,100,000+ Quotes (...counting), Helping People to Save Money and Time.
Editorial Guidelines: The above is meant as general information to help you understand the different aspects of auto insurance. This information does not refer to any specific auto insurance policy. Coverages and other features vary between insurers, vary by state, and are not available in all states. References to costs of coverages/repair, average or typical premiums, amounts of losses, deductibles, etc., are indicative and may not apply to your situation. We encourage you to speak to our insurance representative and to read your policy contract to fully understand your coverages.
Was this article helpful?
Featured Posts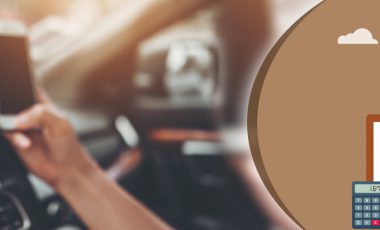 Key Insights Driving under the influence is not only a serious crime, it can also increase your insurance rate to[...]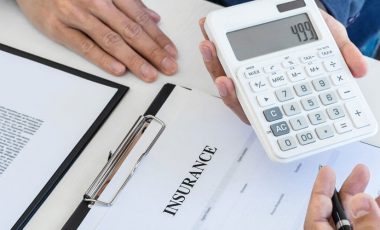 Key Insights Liability car insurance is mandatory for every driver in any state of the country. As per the basic[...]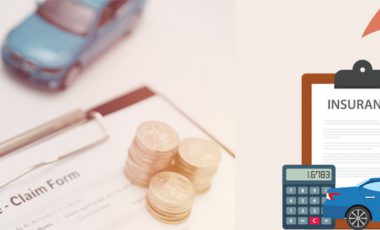 Key Insights The average car insurance rate in any state can vary a lot from driver to driver. There are[...]