Best Military Car Insurance for Active Personnel and Veterans: Discounts & More
Veterans and active duty military personnel share similar requirements with their civilian counterparts. You have a family you care about, goals you want to accomplish, a life to enjoy, and, of course, bills to pay if you are a member of the military or a veteran.
Due to lengthy deployments, serving in the military might make payments on those bills more difficult, but it can also occasionally make them a little bit easier to bear because certain companies give military discount car insurance.
We understand that the procedures and information about these policies and discounts can be confusing. That is why we have this detailed blog for you.
Which are the best car insurance companies for military drivers?
Below are the top 5 military auto insurance company for veterans:
Which is best car insurance company for military families?
According to our study; USAA is the best company to buy ​​car insurance for military families. USAA offers vehicle insurance at the most affordable rates to members of the armed forces and veterans. They only provide insurance to those with a military connection, such as cadets and Enlisted personnel who are Active Duty, Guard, or Reserve Eligible Family Veterans
In addition to providing military people with affordable rates, USAA also gives drivers discounts for parking their cars on bases or storing them while they are away.
Pros of USAA for Military Drivers
Cons of USAA for Military Drivers
Drivers with leased vehicles will find it difficult to get a policy.
No gap insurance is available.
How much can you save with military discounts?
| No. | Company | Average Annual Military Discount on Car Insurance for Drivers |
| --- | --- | --- |
| 1 | USAA | When you park your car on base, you get up to 15%, and if you keep your car around while you're away from home, you get up to 60%. |
| 2 | GEICO | Up to 15% |
| 3 | State Farm | Up to 10% |
| 4 | Nationwide | Up to 25% |
| 5 | Allstate | Up to 25% |
How veterans and active military personnel can save on car insurance?
In addition to the military discount, there are additional methods to save money on auto insurance if you're on active duty.
Get discounts for keeping your car safe: As long as you don't park it close to an artillery range, parking your automobile on an armed forces base may result in cheap military car insurance premiums because there is less chance that it will be broken into or damaged there.

If your automobile is kept in storage for an extended period of time, like during a deployment, many auto insurance providers may also reduce your premiums. Speak with your auto insurance provider about a reduction in costs while you are deployed before any deployment.
Leverage students discount (if applicable): You may also be eligible for a military insurance discount if you are enrolled in college, and if you have teenagers covered by your policy, they may also qualify provided they maintain high academic standing. In some circumstances, taking a safe driving course might also get you a discount on your car insurance. Learn about more typical auto insurance reductions.
Ask for add-on benefits: Several auto insurances for veterans companies include extra perks like accident forgiveness, roadside assistance, and mobile applications to manage your account and submit claims. Make sure to take the value of such perks into consideration when comparing various insurance quotations. Military members who are deployed can rest easy knowing that their spouse or kids have access to roadside help back at home.
Be consistent with your policy renewals: Also, while you are deployed, you should be careful not to let your insurance lapse. Your automobile loan or lease arrangement may be broken if your auto insurance coverage lapses, even for brief periods when the vehicle is not being used.

A delay in automobile insurance typically results in higher rates when you seek to get insurance again, even if you don't have a car loan or lease. Instead of letting your insurance expire and later paying a higher rate, it is preferable to park your automobile and pay a reduced insurance price.
Opt for policy bundling: Most insurance companies provide a multi-policy discount when you combine policies, such as when you get auto insurance along with other forms of protection (like homes or renters insurance) from the same provider. By driving safely or installing a tracking device in your vehicle, you can also receive auto insurance discounts and cut your premiums.
How does car insurance for military personnel work after deployment?
A military soldier who is deployed to serve for a specific amount of time in a foreign nation or area is said to be on deployment. Military personnel are frequently separated from their homes and possessions while on deployment, including their cars.
Depending on the insurance provider and the policy in issue, car insurance during deployment operates differently. While a service member is on deployment, several insurance companies give the choice to lower coverage. While the automobile is not being driven, this can help save money on insurance costs.
A copy of the service member's deployment orders or other proof that they are not using their automobile during the deployment may be required if they decide to lower their insurance coverage.
Normally, the service member's full insurance coverage can be reinstated after a deployment. To achieve this, they might need to get in touch with their insurance company and present documentation of their return date.
In conclusion, the way that automobile insurance while deployment operates might vary based on the insurance company and the particular contract. For proper coverage and to avoid any fines or penalties, military personnel must be aware of their insurance options and regulations while on deployment.
How to find the best military car insurance for veterans and military families?
Veterans and military families should take into account a few important aspects while looking for the best military auto insurance. You can follow the instructions listed below:
Ask your military organization: Several military groups provide automobile insurance coverage for their members, so inquire with yours. Ask your company what options they provide to learn more.
Compare rates: The best way to get cheap veterans car insurance is to compare rates from different companies. Get estimates from various auto insurance companies that specialize in serving the military and veteran populations, then compare them. To locate the best match, compare costs, coverage choices, and client testimonials.
Watch for special discounts: Military and veteran discounts are provided by several auto insurance companies. Ask if there are any discounts offered to active service personnel, veterans, and their families.
Look for specific coverage requirements: When it comes to auto insurance, military personnel may have certain requirements. For instance, if you relocate or deploy regularly, you could want coverage for keeping your automobile while you're away. Search for insurance companies that give coverage alternatives tailored to the requirements of the military.
Verify the insurer's financial standing: Ensure that the insurance company you select has a strong financial standing so that they can handle any necessary claim payments.
Study the policy thoroughly: Make sure you carefully examine the policy specifics before committing to any auto insurance coverage. Pay close attention to any exclusions, deductibles, and coverage restrictions.

We generated 12,100,000+ Quotes (...counting), Helping People to Save Money and Time.
Editorial Guidelines: The above is meant as general information to help you understand the different aspects of auto insurance. This information does not refer to any specific auto insurance policy. Coverages and other features vary between insurers, vary by state, and are not available in all states. References to costs of coverages/repair, average or typical premiums, amounts of losses, deductibles, etc., are indicative and may not apply to your situation. We encourage you to speak to our insurance representative and to read your policy contract to fully understand your coverages.
Was this article helpful?
Featured Posts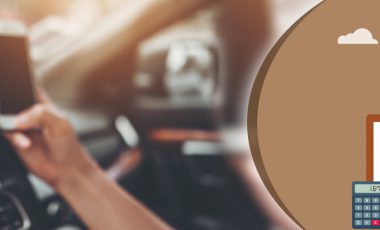 Key Insights Driving under the influence is not only a serious crime, it can also increase your insurance rate to[...]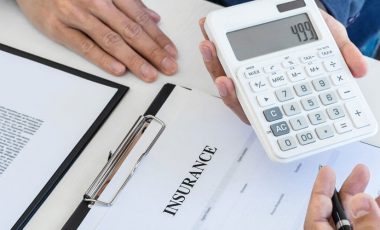 Key Insights Liability car insurance is mandatory for every driver in any state of the country. As per the basic[...]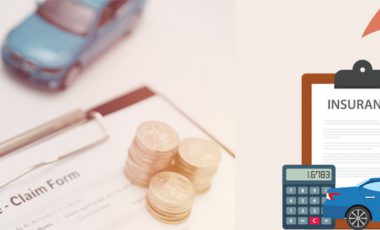 Key Insights The average car insurance rate in any state can vary a lot from driver to driver. There are[...]