Illinois Car Insurance Laws: What Every Driver Needs to Know
In Illinois, as in many U.S. states, understanding the intricacies of car insurance laws is essential. These regulations exist to protect drivers and pedestrians alike, ensuring that in the unfortunate event of an accident, financial safeguards are in place for the victims. The Prairie State mandates that having car insurance isn't just a suggestion; it's a legal requirement.
Specific minimum coverage standards are set to ensure that all drivers have the financial means to handle potential accidents and injuries, promoting safety for everyone on the road. So, remember, it's not just a wise choice; it's the law. Drive responsibly and stay informed about car insurance laws in Illinois.
What are mandatory car insurance requirements in Illinois?
Below are the legal auto insurance in Illinois requirements:
These figures represent the absolute minimum, and many drivers opt for higher coverages to ensure broader protection.
What is Liability insurance in Illinois?
In Illinois, adhering to car insurance laws is paramount for Prairie State drivers. To legally navigate its roads, one must carry liability insurance. This coverage steps up if you're found at fault in an accident, taking care of the other party's injury or property damage expenses. Remember, it exclusively addresses harm to others, not your own belongings.
This insurance encompasses two key categories: bodily injury liability, aiding with medical and sometimes funeral costs, and property damage liability, handling repairs or replacements for someone else's property. Familiarizing yourself with these limits is crucial.
How much is car insurance in Illinois?
The cost of car insurance in Illinois is about $552 per year. This is a basic state-required cost. If you require full coverage, which include collision and comprehensive protection, the average annual cost rises to $1,806. These rates are notably lower than the national averages of $622 for minimum coverage and $2,014 for full coverage. In fact, Illinois drivers enjoy savings of roughly 12% compared to the national norms. This is promising news for residents seeking affordable insurance options.
What is Uninsured and Underinsured motorist coverage in Illinois?
In Illinois, it's a serious reality that every driver on the road does not carry insurance. To address this concern, the state mandates that all drivers have uninsured motorist coverage (UM), specifically for bodily injury, in case they're involved in an accident caused by an uninsured driver. While bodily injury coverage is mandatory, it's worth noting that your personal property remains vulnerable. To safeguard your belongings, you have the option to enhance your policy with uninsured motorist coverage for property damage.
What is optional Auto insurance coverage in Illinois?
Beyond the mandatory requirements, drivers in Illinois have the option to purchase the additional coverages such as:
What are penalties for driving without insurance in Illinois?
It is a serious offense to drive without insurance in Illinois. Those caught can face fines ranging from $500 to $1,000, suspension of driving privileges, and even the impoundment of their vehicle.
SR22 insurance in Illinois: What is it?
SR-22 insurance in Illinois is a specialized form of car insurance required for individuals who have been involved in serious traffic offenses or have been caught driving without proper insurance coverage. It's not an actual policy, but rather a certificate proving you carry the state-mandated minimum insurance.
This document is filed by your insurance provider directly with the state to reinstate or maintain your driving privileges. Illinois SR22 insurance is typically necessary for a specific period, during which any lapse in coverage could lead to penalties.
It's crucial to understand that SR-22 is linked to your driving record and not a choice, making it essential for regaining legal driving status.
In Conclusion
Navigating the labyrinth of car insurance laws in Illinois can be daunting, but it's crucial for every driver's safety and financial well-being. By understanding and adhering to these regulations, drivers ensure not only their protection but also that of everyone on the road.

We generated 12,100,000+ Quotes (...counting), Helping People to Save Money and Time.
Editorial Guidelines: The above is meant as general information to help you understand the different aspects of auto insurance. This information does not refer to any specific auto insurance policy. Coverages and other features vary between insurers, vary by state, and are not available in all states. References to costs of coverages/repair, average or typical premiums, amounts of losses, deductibles, etc., are indicative and may not apply to your situation. We encourage you to speak to our insurance representative and to read your policy contract to fully understand your coverages.
Featured Posts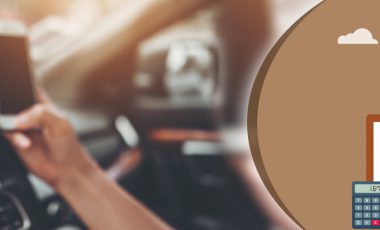 Key Insights Driving under the influence is not only a serious crime, it can also increase your insurance rate to[...]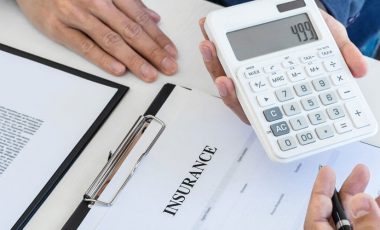 Key Insights Liability car insurance is mandatory for every driver in any state of the country. As per the basic[...]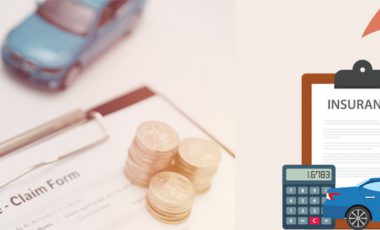 Key Insights The average car insurance rate in any state can vary a lot from driver to driver. There are[...]