How to save on Missouri Car Insurance? 6 Tips to reduce costs
Key Insights:
Car insurance in Missouri is not that expensive as compared to some states.
But the average rates are still higher than the average income of lower and middle-class drivers.
There are multiple ways in which a driver can try to reduce the rates on his or her policy.
Drivers can even combine different ways listed in this guide to get the lowest possible rates for car insurance.
The average car insurance rate in Missouri is almost $1347 per year. Every year the rates of car insurance are increasing in every state of our country and the drivers of Missouri state are finding it difficult to afford the car insurance policy now.
RateForce understand the need to find the cheapest rate possible for every driver of the states hence we have created this guide for you. Keep reading till the end to understand why the Missouri drivers are paying higher rates and how they can save some money.
Average Car Insurance Cost in Missouri
The car insurance rate can vary from company to company depending on your driver profile. Every company has its own way to create a profile of the driver to decide what are the chances of filing a claim by that driver.
Once the profile is ready then the company decides the rate of car insurance for that driver. This is the reason that some drivers get higher insurance rates and others get lower from the same company. Below are the top car insurance companies in Missouri along with their average annual rates:
Why Car Insurance is Expensive in Missouri?
Just like companies; states also have their own method of calculating the limits of car insurance. Every state has its own minimum required car insurance limit. This is why car insurance rates vary a lot from state to state. To help you understand why car insurance is high in Missouri; we have listed out the top reasons for you:
1. Location Of The Driver
The area where you live also impacts the car insurance rates. Cities like Eugene, Sedalia, Lohman get the highest variety of car insurance rates as compared to others. There are certain places, cities, and areas that are considered safe by the insurance companies and the drivers in such places get lower rates.
2. An Increasing Number Of Uninsured Drivers
Did You Know, more than 16% of drivers are uninsured in Missouri. Uninsured drivers and higher insurance rates are into an indefinite loop. Drivers are not able to afford higher insurance rates hence they drive without insurance and because of higher uninsured drivers the rates of car insurance are increasing rapidly.
If you get into an accident with an uninsured driver then your insurance company will have to pay for the damages to your vehicle. Hence they provide higher insurance rates.
3. Expensive Healthcare In Missouri
Missouri has been ranked as the eighth-worst state for healthcare facilities in our country. Your car insurance company is liable for your medical bills in case of an accident. Higher health care rates mean a higher claim amount. As a result; these car insurance companies try to save themselves by providing higher insurance costs.
4. Unfavorable Weather Conditions In Missouri
Missouri state has a track record of the worst flood, droughts, and storms. Missouri people can witness up to 20 inches of snowfall and unpredicted floods during the peak season. These weather conditions lead to huge vehicle damages which ultimately lead to huge claims.
As a result, car insurance companies try to cover the losses from the drivers via expensive car insurance rates.
5. High Population
Missouri is at 19th rank in the list of highly populated states of the country with more than 6 million residents. A higher population means crowded roads which lead to more accidents. More accidents lead to more claims and as a result, the car insurance company gets to pay higher claim amounts.
To save themselves from loss the company tries to provide higher insurance rates to the drivers.
How to Save on Missouri Car Insurance?
Now that we know the reason behind increasing car insurance in Missouri state; it's time to check the ways you can try to get affordable car insurance:
Get A Safer Parking Space
As the weather of Missouri is unpredictable it is always recommended to keep your car in a safe space like a covered garage. If you have a garage in your house then you can show that to your insurance company and they will add you to the list of safe drivers. And we all know that safe drivers get lower insurance rates.
Shop Around
One of the most popular and oldest methods to get affordable car insurance is to shop around and compare quotes from different companies. This will help you to understand what other companies are providing at a similar cost.
There are some companies that might provide you with lower insurance rates and there will be others who will ask for higher insurance premiums. That is why it is always better to keep an eye on all the companies.
Complete A Driving Improvement Course
By completing a driving improvement course you will become a safer driver. These courses help the drivers to improve their driving skills and their judgment on the road. After the completion of such courses, the chances of getting into an accident decreases hence the chances of applying for claims also decreases.
Check The Insurance Cost Before Buying A Car
Expensive cars have higher insurance premiums. On one hand, you are paying huge money to buy the car and then on the other hand you are paying huge insurance premiums every year to keep the car. This adds another layer of a financial burden especially if you bought the car on loan. As a result; before purchasing a car make sure to check the annual car insurance premium.
Select Advanced Payment Options
You can select annual or bi-annual payment options to get special discounts from car insurance companies. Advanced payment option makes you a safe customer for the company as they don't have to worry about monthly follow ups for your premium.
Drive Safely
Your car insurance rates increase the most when you get into an accident. Accidents on record make a driver unsafe and irresponsible which results in higher claims. Insurance companies have to pay for too many claims to the drivers that get into accidents too often. As a result car insurance companies provide higher insurance rates to these drivers to cover their losses.
Over To You!
Paying more than $1300 every year for car insurance is a big task for lower class and middle-class drivers. The rate of car insurance in Missouri is not going to decrease at least in the next few years. It is better to keep ourselves ready to get the most affordable rates. If you are looking for car insurance rates from top companies in your area then RateForce is here to save your time and money.

We generated 12,100,000+ Quotes (...counting), Helping People to Save Money and Time.
Sources:
Referred to US News to check the average car insurance rates in Missouri on 23rd February 2022.
Read an article on News Leader about the healthcare facilities in Missouri on 23rd February 2022.
Visited III to check the rate of uninsured drivers in Missouri state on 23rd February 2022.
Checked SLFP to understand the weather conditions in Missouri on 24th February 2022.
Visited Wikipedia to check the population and rank of Missouri on 25th February 2022.
Editorial Guidelines: The above is meant as general information to help you understand the different aspects of auto insurance. This information does not refer to any specific auto insurance policy. Coverages and other features vary between insurers, vary by state, and are not available in all states. References to costs of coverages/repair, average or typical premiums, amounts of losses, deductibles, etc., are indicative and may not apply to your situation. We encourage you to speak to our insurance representative and to read your policy contract to fully understand your coverages.
Was this article helpful?
Featured Posts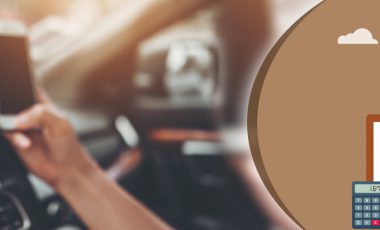 Key Insights Driving under the influence is not only a serious crime, it can also increase your insurance rate to[...]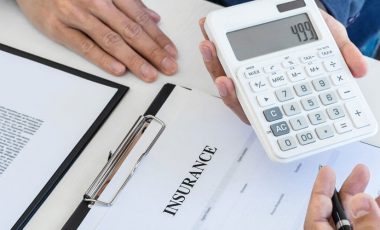 Key Insights Liability car insurance is mandatory for every driver in any state of the country. As per the basic[...]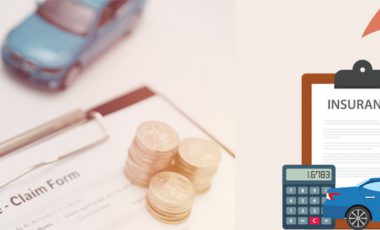 Key Insights The average car insurance rate in any state can vary a lot from driver to driver. There are[...]