How to save on Colorado Car Insurance? 6 Tips to reduce costs
Key Insights:
The average car insurance rate in Colorado is 21% higher than the national average insurance rate.
The drivers in the Colorado state are finding it difficult to afford car insurance policies.
There are multiple reasons behind the higher car insurance rate in every state of our country.
The good part is; there are also multiple ways a driver can try to get affordable car insurance rates.
The average car insurance rate in Colorado is $1600 per year which is almost 21% higher than the national average rate. RateForce understands the need to find affordable car insurance for the lower class and middle-class drivers. This is the reason that we have decided to create this well-researched guide for the Colorado citizens.
Keep reading till the end to understand why you are paying higher insurance rates along with what you can do to get affordable rates on your policy.
Average Car Insurance Cost in Colorado
Every company has its own way to calculate the car insurance rates for a driver. This is the reason that the cost of car insurance differs a lot from company to company. You might get lower rates at one company and higher at the other.
To help you understand the difference in the cost we have listed out the top car insurance companies in Colorado along with their average car insurance rates:
Why Car Insurance is Expensive in Colorado?
Car insurance rates differ from state to state and even city to city. Yes, there are some cities like Saint Louis, Florissant, and Mehlville which have higher car insurance rates than the others. To help understand why you are paying higher rates in Colorado state we have listed out some of the top reasons behind rapidly increasing car insurance rates:
1. Higher Road Accidents In Colorado
Colorado witnessed 118,842 crashes in 2017 which leads to a higher number of claims. Every year the number of road accidents is increasing in Colorado state. Which leads to more claim filing with different insurance companies.
2. Expensive Auto Repairs In Colorado
Colorado comes at 13th rank in the list of the top expensive states in our country for auto repairs. Higher repair costs mean expensive claims which ultimately lead to higher car insurance costs.
3. More Uninsured Drivers In Colorado
More than 16% of the drivers in Colorado are uninsured. Uninsured drivers are a liability for insurance companies. If you ever get into an accident with an uninsured driver then your car insurance company will have to pay for the damages caused. As a result; the car insurance companies in Colorado try to cover their losses from drivers through higher insurance rates.
4. Increasing Population Density
The present population density of Colorado is 55 which is rapidly increasing every year. Higher population density means crowded roads which result in higher chances of accidents. Ultimately; higher accidents mean higher claims. As a result, car insurance companies try to cover the losses from the drivers.
How to Save on Colorado Car Insurance?
Now that you know what are the reasons behind higher car insurance rates in Colorado state. Let's have a look at ways to save money while buying car insurance:
Get Quotes From Different Companies And Compare Them
The best way to get affordable car insurance is by checking what other companies are providing at a similar cost. You can ask for quotes from all the insurers in your area and check their policies for a clearer picture.
Select A Higher Deductible For Your Policy
Drivers with higher car insurance deductibles are considered safe drivers as their chances of getting into an accident are less as compared to other drivers. You can increase the deductible amount in your policy to get affordable car insurance rates.
Get A Safer Parking Space
If you park your vehicle in a garage or a safe place near your house then you will be considered as a safe driver by the insurance company and you will get lower insurance rates. Drivers that have a garage get much lower rates because the chances of their car getting damaged by a natural or man-made disaster are lower.
Stick To Your Requirements
If you have an older car then you can let go of your comprehensive and collision insurance policy. The best option is to stick to the minimum required policy of your state which will be much cheaper as compared to other policies.
Add Advanced Safety Features
You can add advanced safety features like automatic seat belts, anti-lock brakes, and anti-theft locks to your car. These features increase the safety feature of the car and decrease the chances of accidents as a result you will be considered a safe driver.
Complete A Driving Improvement Course
By completing a driving improvement course you will improve your driving skills and judgment on the road. This will decrease the chances of your accidents and hence the chances of filing a claim. As a result, your insurance company will provide an affordable car insurance policy to you.
Over To You!
The increasing rate of car insurance in Colorado is making it difficult for drivers to afford the insurance policy. This is the reason that drivers need a list of all the top car insurance companies in their local area along with the average car insurance rates. RateForce will help you to compare the top car insurance companies in your locality based on their average policy rates.

We generated 12,100,000+ Quotes (...counting), Helping People to Save Money and Time.
Sources:
Referred to US News to understand the average rates of car insurance in colorado on 28th February 2022.
Referred to the website of the Colorado Department of Transportation to check the number of road accidents in the state on 2nd March 2022.
Visited the III website to check the number of uninsured drivers in Colorado on 1st March 2022.
Refers to Statista to check the population density of Colorado on 1st March 2022.
Editorial Guidelines: The above is meant as general information to help you understand the different aspects of auto insurance. This information does not refer to any specific auto insurance policy. Coverages and other features vary between insurers, vary by state, and are not available in all states. References to costs of coverages/repair, average or typical premiums, amounts of losses, deductibles, etc., are indicative and may not apply to your situation. We encourage you to speak to our insurance representative and to read your policy contract to fully understand your coverages.
Was this article helpful?
Featured Posts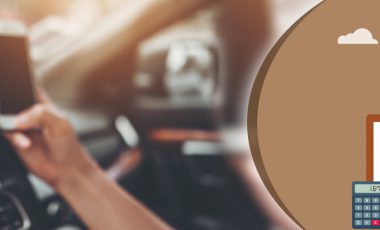 Key Insights Driving under the influence is not only a serious crime, it can also increase your insurance rate to[...]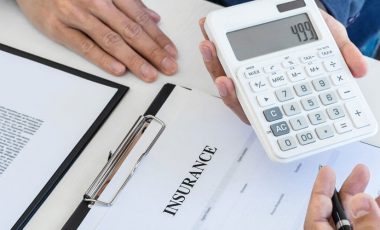 Key Insights Liability car insurance is mandatory for every driver in any state of the country. As per the basic[...]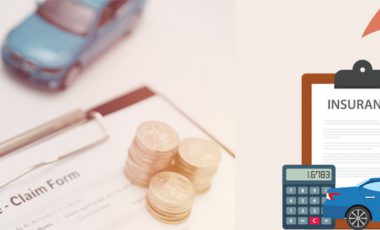 Key Insights The average car insurance rate in any state can vary a lot from driver to driver. There are[...]