Does Car Insurance Cover Windshield Damage? Detailed Guide
While replacing the entire windshield might be expensive, it can be done quickly and cheaply to repair a chipped or cracked windshield. If you have comprehensive auto insurance, your insurer could pay for the necessary repair, replacement, and even advanced driver assistance systems (ADAS) windshield camera recalibration. Windshield claims are the highest in our country.
Some insurance companies provide separate vehicle glass insurance in some areas, which may have a cheaper deductible or none at all. Find out if you should make a claim for the damage and whether your insurance covers windshield replacement or repairs.
Does car insurance cover rock chips damage?
The driver of the huge commercial vehicle is held accountable if rocks are thrown directly at your windshield or another component of your car and damage it. You can try to get in touch with the owner using the information on their license plate.
The majority of the time, however, rock chips are only a consequence of driving around or behind other cars. You need the appropriate insurance coverage since no one is responsible for anything they accidentally run over while driving.
You must determine whether your insurance will pay for the repairs after evaluating the damage to your automobile.
Does car insurance cover windshield replacements?
If your insurance includes comprehensive coverage, the majority of motor insurers will pay for windshield replacement. Deductibles may occasionally be waived for windshield repairs. Unless you reside in a "Zero Deductible State," you will likely be liable for paying your comprehensive deductible if you need to completely replace the windshield.
Does another driver's insurance replace my windshield?
There are two situations where the insurance of someone else can replace your vehicle:
If another driver hits your car and causes the collision, their liability insurance should cover any damage to your automobile, including damage to the windshield. Before the repairs are done, you must submit a claim to the other driver's vehicle insurance's property damage responsibility section.
You can file a claim against someone else's insurance if they have homeowners or renters liability insurance and they smash your windshield. Liability insurance is a component of both forms of insurance and is intended to reimburse costs for objects that are damaged. You'll need to convince their insurance provider that they were at fault, though.
Should I have my windshield repaired or replaced?
When Repairing is a Good Idea
The kind, position, size, and thickness of the scratch or crack will have a big impact on how well an auto glass service company can fix the windshield. However, a good rule of thumb to keep in mind is that your car glass specialist may recommend fixing the chip on your windscreen if it is shallow and smaller than 40mm in diameter. Additionally, only two of these chips may be fixed.
Another thing to keep in mind is that your professional can fix a little, shallow crack in your windshield that is somewhat in the middle, but away from the driver's side and unquestionably out of their field of vision.
One of the most important things to keep in mind in this situation is that the longer you wait to get repairs done after discovering your fracture, the greater the likelihood that you will need a replacement because even little chips can deteriorate quickly.
When Replacement is a Good Idea
Sometimes a replacement windshield is necessary because of much tiny, less noticeable cracks and chips. It is wise to replace your car's front window if it has any cracks, according to a straightforward rule of thumb. The best option is to get rid of the old one, whether you decide to replace it right now or wait a few more months.
Does my car insurance go up after the windshield claim?
Typically, your auto insurance prices are unaffected by windshield damage that is fixed under the comprehensive component of your policy. However, if your glass windshield insurance provider offers a claims-free rate, it's conceivable that you will no longer qualify for it since you made a claim.
In most jurisdictions, windshield repair claims do affect insurance, but because these claims are unrelated to the policyholder's driving, the premium rise is often minimal. In order to cover the expense of a claim, insurance companies typically increase rates after windshield repair claims.
Do I have to pay a deductible if my car has windshield damage?
The sum of money you will pay up out of pocket to cover a covered claim is known as a bond. Depending on your coverage and the state you live in, you may have to pay a deductible when filing a claim for a broken windshield.
Remember that your auto insurance policy normally only pays out (up to the policy's limits) the portion of a claim that exceeds the deductible. Here's an illustration of how it may proceed: Say your comprehensive coverage for windshield damage has a $500 deductible. You would have to pay the whole cost of the glass claim ($233) out of your own money.
However, there are several circumstances in which a deductible for a glass claim may not be required:
This says that certain insurance carriers won't apply the deductible if your windshield merely requires repair (and not replacement) only if your comprehensive policy includes a glass repair agreement.
In the event that you choose a complete glass coverage policy.
As previously stated, comprehensive glass coverage (in places where it is offered) may assist in covering the cost of your windshield repair with no deductible.
If state law prohibits the application of the deductible.
How to file a claim for windshield damage?

The clock is ticking if your windshield needs repair. Even a tiny chip or crack might grow fast. Additionally, the strength and integrity of the entire windshield may be impacted by the glass damage. To make a claim for a windshield:
To establish whether a repair is adequate, take pictures and measurements of the damage.
You can submit a claim online, by phone, or in person at your neighborhood insurance agent.
Give your claims adjuster the images or measurements of the damage.
Select a glass and windshield expert from the list of choices your insurance provider offers.
In spite of the fact that many businesses provide mobile windshield services that come to you, you might still need to bring your car to a facility.

We generated 12,100,000+ Quotes (...counting), Helping People to Save Money and Time.
Editorial Guidelines: The above is meant as general information to help you understand the different aspects of auto insurance. This information does not refer to any specific auto insurance policy. Coverages and other features vary between insurers, vary by state, and are not available in all states. References to costs of coverages/repair, average or typical premiums, amounts of losses, deductibles, etc., are indicative and may not apply to your situation. We encourage you to speak to our insurance representative and to read your policy contract to fully understand your coverages.
Was this article helpful?
Featured Posts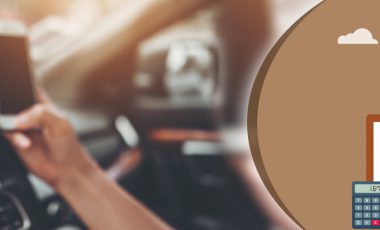 Key Insights Driving under the influence is not only a serious crime, it can also increase your insurance rate to[...]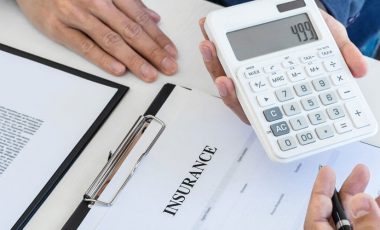 Key Insights Liability car insurance is mandatory for every driver in any state of the country. As per the basic[...]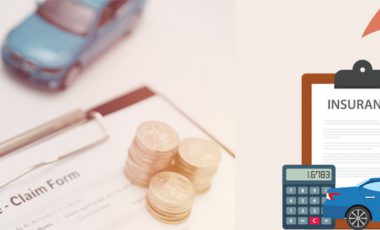 Key Insights The average car insurance rate in any state can vary a lot from driver to driver. There are[...]