Car Insurance for Non-US Citizens: A Guide to Find Lowest Rates
Owning or having access to a car can be helpful and handy, but there are certain restrictions. A vehicle can help you settle in if you come to the United States, but you should make sure you have the insurance coverage you require to keep safe and abide by local rules.
Even if you are not a resident, you must have vehicle insurance if you drive in the US. How long you intend to stay in the nation will determine which auto insurance is ideal for foreign drivers. This blog is written with the objective to help you understand the importance of car insurance for non us citizens.
Can you get car insurance with an international driver's license?
You may get auto insurance in the US as long as your driver's license is valid. Additionally, a license obtained in the United States is only sometimes required. You might be permitted to use your foreign license once you've arrived in the US, depending on where you're from and which states you'll be driving in. Based on that you can also apply for an international driving permit (IDP).
You may drive in several nations, including the United States, using an IDP in addition to your regular license. You may easily submit an application for an IDP with your home country's department of motor vehicles. Those who live in the United States permanently or temporarily can drive on an IDP.
What is an international driving permit?
An international driving permit (IDP) is a document that enables travelers to drive in any nation that accepts it. States in the US acknowledge IDPs, despite different legislation regulating driving rights.
It is a good idea to acquire both an IDP and a driver's license from your home country before you visit the United States. You need to have both an IDP and a foreign license to be able to drive in several states.
You won't need to take a driving test to get your license in the U.S. if you have both of these licenses, even if the state in which you will be relocating does not need an IDP. Consequently, getting an IDP is usually advised.
How to get cheap car insurance for non-us citizens?
It could be more difficult or complicated for non-citizens or immigrants to obtain affordable car insurance quotes for non us citizens. Here are some broad tips to assist you in navigating the procedure, even if the particular steps may change based on your area and the insurance company:
Find Insurance Companies: Find insurance providers that focus on providing coverage to foreign nationals or immigrants.
Comparing quotes: Obtain quotes from many providers to evaluate costs and available coverage this will help you to get the cheapest us car insurance for non-citizens. It's crucial to assess each policy's price as well as the scope of its coverage.
Collect Required Documentation: Prepare the required documentation that insurance companies normally request. Your current driver's license, passport, visa, or immigration paperwork, social security number, and legitimate proof of address are a few examples.
Search for Advice: Ask other immigrants or non-citizens in your town for ideas on reputable insurance companies or agents who have dealt with people in similar circumstances.
Reading and comprehending the policy: Before signing, carefully read the insurance policy's terms and conditions. Get your proof of car insurance as soon as your policy is approved.
What factors do car insurance carriers look at for non-U.S. citizens?
Driving History: Insurance companies will consider things like how long you've been driving, any traffic infractions, accidents, or claims you've made, and if you have a spotless driving record.
Validity of License: Carriers will examine your license to see whether it is current, issued by a reputable agency, and if it has any limitations or endorsements.
Immigration status: Insurance providers will check your immigration status to make sure you have the right to live and drive in the USA.
Vehicle Information: The insurance price will be influenced by the make, model, age, and value of the car you want to cover. Because of things like greater theft rates, more expensive maintenance expenses, or poorer safety records, some vehicles may cost more to insure.
Location: The area where the car will be kept or driven most often is taken into consideration. Insurance costs can be impacted by variables such local traffic congestion, accident frequency, and crime rates.
Credit History: Insurance providers may take your credit history into account when calculating premiums in some areas. They could look up your credit score and use it to gauge your risk tolerance and financial stability.
Annual Mileage: Your insurance prices may vary depending on your anticipated annual mileage. Higher mileage often denotes a bigger risk exposure, which might lead to higher rates.
Claims History: Insurance companies may view you as a higher-risk driver and raise your premiums if you have a history of making claims.
What are the benefits of obtaining a US License?
Drive Legally in the USA: Driving a car on American roads is only permitted with a current driver's license. Driving without a license will lead to punishment and penalties in the USA.
Valid Identity Proof: A U.S. driver's license is frequently used for identifying purposes and is a well-recognized form of identity in the nation.
Automobile Insurance: In order to provide coverage, many automobile insurance firms in the USA want a current U.S. driver's license. The ability to purchase auto insurance, which is required in the majority of states and essential for safeguarding both you and your vehicle in case of accidents or damage, is made possible by having a license.
International Recognition: Many nations across the world recognize a U.S. driver's license as a legitimate form of identity.
Frequently Asked Questions
Can you buy car insurance for your vehicle if you are not a U.S. Resident?
You may get auto insurance in the US as long as your driver's license is valid.
Can I get a driver's license even if I'm an undocumented immigrant?
Undocumented immigrants are legally permitted to take the driving skills exam and get a driver's license. A foreign passport, birth certificate, or adoption certificate are acceptable forms of identification that must be accompanied by a second document attesting to the applicant's residency in the state.
What is the validity of an international driving permit?
An IDP has a one-year expiration date and cannot be postdated, renewed, extended, or renewed. Make sure your driver's license won't expire within that time, too.
Do I have to have a US license to be insured?
A license obtained in the United States is not always required. You might be permitted to use your foreign license once you've arrived in the US, depending on where you're from and which states you'll be driving in.

We generated 12,100,000+ Quotes (...counting), Helping People to Save Money and Time.
Editorial Guidelines: The above is meant as general information to help you understand the different aspects of auto insurance. This information does not refer to any specific auto insurance policy. Coverages and other features vary between insurers, vary by state, and are not available in all states. References to costs of coverages/repair, average or typical premiums, amounts of losses, deductibles, etc., are indicative and may not apply to your situation. We encourage you to speak to our insurance representative and to read your policy contract to fully understand your coverages.
Featured Posts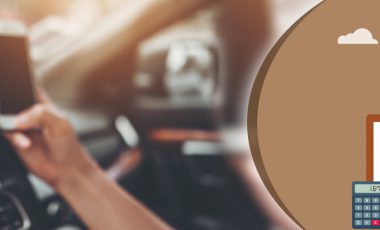 Key Insights Driving under the influence is not only a serious crime, it can also increase your insurance rate to[...]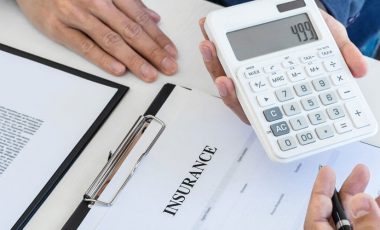 Key Insights Liability car insurance is mandatory for every driver in any state of the country. As per the basic[...]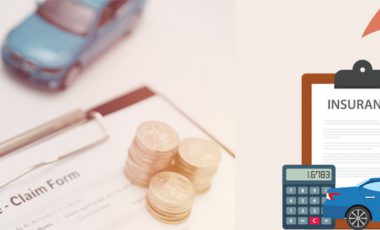 Key Insights The average car insurance rate in any state can vary a lot from driver to driver. There are[...]