Best Car Insurance For Senior Citizens: Complete Guide
Almost all states mandate that drivers have automobile insurance. However, every motorist, including older folks, has specific demands for auto insurance. Many drivers after reaching retirement age discover that they will drive less, relocate to a location closer to their family, or buy a vehicle that fits a their modest lifestyle.
Finding the best auto insurance for seniors might be difficult because there are many insurance providers on the market.
We compared the cheap car insurance for seniors to see which ones offer comprehensive coverage, a wide range of endorsements, and substantial savings for a lower rate. We also took into account alternatives for managing your insurance online or on your smartphone, third-party company ratings, and customer service.
Which are the best car insurance companies for seniors?
Below are 5 best companies for senior auto insurance:
| Company | Annual Premium($ USD) | Monthly Premium ($ USD) |
| --- | --- | --- |
| State Farm | 1,013 | 84 |
| USAA | 1,018 | 84 |
| Nationwide | 1,324 | 110 |
| Travelers | 1,556 | 129 |
| GEICO | 1,598 | 133 |
Which company is best to get car insurance for seniors?
State Farm
Largest insurance company in the nation, it has a handy network of regional agents for customers who like to do business in person. Accessibility is only one illustration of State Farm's excellent customer service. The fact that the business received the highest score for customer satisfaction among major insurers in the J.D. Power research is proof of this.
BBB rating: A+
J.D. Power rating: 4.2
AM Best rating: A++
Pros
Outstanding track record in customer service.
Lowest premiums for older drivers.
There are thousands of offices nationwide.
Cons
In addition to its already-affordable coverage for senior drivers, State Farm offers a wide range of car insurance for veterans. Policyholders can receive a reduction on their monthly or yearly rates by enrolling in a safe or defensive driving program. Additionally, State Farm provides a reduction after three years of accident-free driving.
Which companies provide car insurance discounts for seniors?
Almost every leading car insurance company provides a discount to senior citizens. Below are the top companies with good discounts:
How seniors can save on car insurance?
Your age and the premiums insurers charge senior drivers are outside of your control. You may attempt to get the greatest prices by doing a few things, though.
Learn defensive driving techniques: Taking a safe driving course can earn you premium reductions from many insurance providers. This may also be known as a "safe driver discount" or some such term. By taking these classes, you can prevent infractions and accidents that would raise your insurance premiums.
Think about insurance based on usage: Usage-based auto insurance plans that charge per mile rather than at a set premium is gaining popularity rapidly. This sort of policy may make it easier for drivers with little mileage to find affordable auto insurance. However, you can spend more than you would with a fixed fee if you drove further than you predicted.
Take into account senior specialty car insurance: Some insurance companies provide older drivers with unique insurance packages. These choices could be more affordable and more suited to your needs than all-inclusive auto insurance.
Compare prices: Your best chance for locating the lowest vehicle insurance for older adults is to compare free quotes from providers as hardly any company will offer the cheapest prices for all senior drivers. Obtaining the best car insurance rates for seniors online these days is simple, quick, and cost-free.
Investigate discounts: Car insurance providers frequently provide a variety of discounts. You might be able to combine more than one of these, depending on the supplier. You could get significant savings on your coverage as a consequence. Find out what savings are available to you from an insurance agent before purchasing your next policy.
Modify your driving status: By changing your status, you might be able to save money on vehicle insurance if you recently retired and ceased driving to work. Companies provide a unique and cost effective quote for low-mileage auto insurance drivers. When you move from being a commuter to someone who uses their automobile for fun, many businesses give you a discount.
How to buy car insurance for senior citizens?
Although drivers over 65 normally pay higher vehicle insurance rates, you may potentially be eligible for extra coverage and discounts. When looking for auto insurance, senior folks should take a number of aspects into account, such as costs, special offers, and if an insurer can guarantee renewal. There are several strategies to reduce the cost of your auto insurance.
Reduce your yearly kilometers traveled: Many drivers consider retiring around the age of 65. When you switch from 'commuter' status to only driving for fun, the majority of insurers give you a discount. Your annual mileage will be significantly decreased as a result, which can result in considerable financial savings. You may estimate how many miles you'll be driving in retirement when you get a quotation online by choosing the "leisure" option.
Look around for senior coverage and savings: As they age, seniors may be eligible for reductions from several vehicle insurance providers. Seniors may get auto insurance from top companies, which also offers unique benefits to consumers over 50, thanks to a collaboration with AARP. It's crucial to keep in mind that auto insurance rates differ by state and neighborhood if you intend to relocate in retirement. To obtain the best prices, compare quotes from different insurance providers.
Enroll in a driving safety course: In some states, drivers over 50 can get a senior auto insurance discount by taking a defensive driving course. The discount amount and the eligibility age vary by state. The driver can complete some of these courses online as well from their home, while others are required to be completed in-person only.

By attending classes via groups like AAA and AARP, you might potentially qualify for senior discounts on vehicle insurance. The average course costs $20. Keep in mind that your insurance company and the area in which you reside will affect the discount's size.
Frequently Asked Questions
What types of discounts are offered to senior citizens?

1. Bundling Discounts
2. Low mileage discounts
3. AARP discounts
4. Safe driving discounts
5. Loyalty discounts

Which car insurance company has the best rates for senior citizens?

As per our research; State Farm provides the best rates for senior citizens car insurance.

Does car insurance go down after retirement?

As seniors generally have shorter daily commutes and may drive less frequently than they did when employed, car insurance costs may occasionally decrease after retirement. Since fewer miles driven means a lower risk of getting in an accident, this might result in lower auto insurance premiums.

Seniors who have been driving for a long time may also have a spotless driving record, which can result in cheaper insurance costs.

We generated 12,100,000+ Quotes (...counting), Helping People to Save Money and Time.
Editorial Guidelines: The above is meant as general information to help you understand the different aspects of auto insurance. This information does not refer to any specific auto insurance policy. Coverages and other features vary between insurers, vary by state, and are not available in all states. References to costs of coverages/repair, average or typical premiums, amounts of losses, deductibles, etc., are indicative and may not apply to your situation. We encourage you to speak to our insurance representative and to read your policy contract to fully understand your coverages.
Was this article helpful?
Featured Posts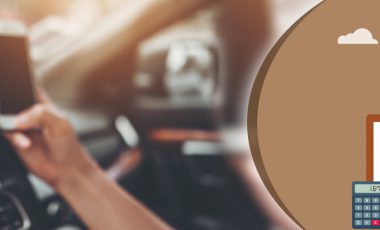 Key Insights Driving under the influence is not only a serious crime, it can also increase your insurance rate to[...]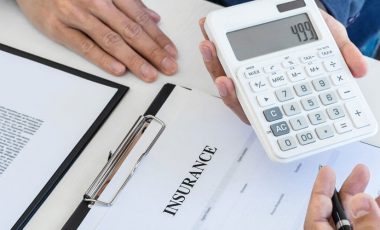 Key Insights Liability car insurance is mandatory for every driver in any state of the country. As per the basic[...]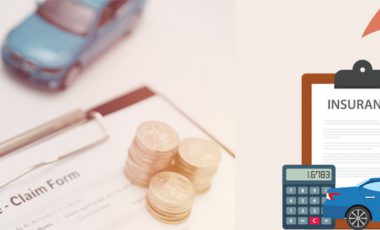 Key Insights The average car insurance rate in any state can vary a lot from driver to driver. There are[...]