How to Switch Car Insurance from Parents? Detailed Guide
If you live with your parents and are a full-time college student, you may often continue to be listed as a driver on your parent's auto insurance policy. Hence, even when you operate your parents' automobiles, you are still protected. There is no age restriction that would prohibit you from continuing to be covered by your parents' automobile insurance, unlike health insurance. Regrettably, you'll certainly need your own auto insurance plan if you leave your current residence permanently.
It might be difficult to discontinue your parents' insurance. Here are some pointers to help you have a better experience if you decide to change car insurance from your parents.
Steps to switch car insurance from parents
Here is a 4 step guide on how to switch car insurance from parents:
Step #1: If required, retitle the vehicle in your name
The Department of Motor Vehicles(DMV) in your state often requires a form and accompanying documentation to be submitted in order to change the registered owner of a vehicle. The title paperwork for the car, which represents the legal ownership of the vehicle, may also need to be updated in the event that a name on the registration changes.
Step #2: Choose how much protection you require
There are minimum insurance requirements in most states, but you should probably have more coverage than that. Some motorists choose to get complete coverage in order to better safeguard themselves from any kind of mishap.
Step #3: Look around and compare prices from other businesses
Different types of car insurance coverage is not all priced the same. It is crucial to compare auto insurance rates from several providers. To ensure that you are receiving an impartial comparison, compare car insurance rates for the exact same level of coverage.
Step #4: If you no longer reside with your parents, ask them to drop you from their insurance coverage
Finally, the only thing that is left on out list of steps to switch car insurance from parents is to become independent from your parent's policy. Once you have bought a policy in your name ask your parents to remove you from their car insurance policy.
Explore more about How to Switch Car Insurance Policy
Can I stay on my parent's car insurance if I move out?
Yes. Even if you move out, you can continue to use your parents' auto insurance if :
You continue to identify your parents' house as your primary residence even though you are away at school.
You continue to use a car that is owned by and insured by a parent and is regarded as an eligible dependent (insurers have varying definitions).
You are residing in a different home owned or rented by your parents.
FAQs about Switch Car Insurance from Parents
How long can I stay on my parent's car insurance?

You can continue to be protected by your parents' motor insurance coverage until any age you like. As long as you continue to live with them you can be covered by your parent's auto insurance eternally.

How can I stay on my parent's car insurance policy when they are divorced?

They should include you as a driver on each of their individual insurance if you stay at both of your parents' homes and drive their cars there, even occasionally. They should include you as a driver on their coverage if you only reside with one parent and drive their car. You might wish to discuss your choices with their insurance if one parent owns the car you drive but you spend most of your time with the other parent.

Is it okay to be on my parent's car insurance if the car is in my name?

If you live with your parents and keep your car at their home, you might be eligible to add your vehicle to their insurance depending on the state and insurer. Yet, you'll require your own coverage to insure your vehicle whenever you move away permanently.

Can I switch from my parent's car insurance to my own?

Yes, you can switch your policy if you are the owner of the car.

We generated 12,100,000+ Quotes (...counting), Helping People to Save Money and Time.
Editorial Guidelines: The above is meant as general information to help you understand the different aspects of auto insurance. This information does not refer to any specific auto insurance policy. Coverages and other features vary between insurers, vary by state, and are not available in all states. References to costs of coverages/repair, average or typical premiums, amounts of losses, deductibles, etc., are indicative and may not apply to your situation. We encourage you to speak to our insurance representative and to read your policy contract to fully understand your coverages.
Was this article helpful?
Featured Posts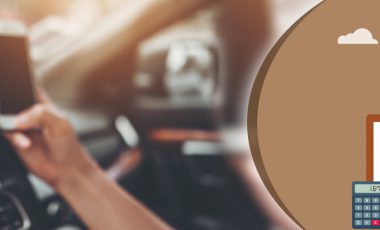 Key Insights Driving under the influence is not only a serious crime, it can also increase your insurance rate to[...]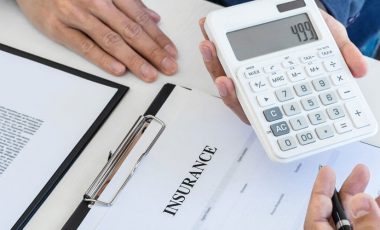 Key Insights Liability car insurance is mandatory for every driver in any state of the country. As per the basic[...]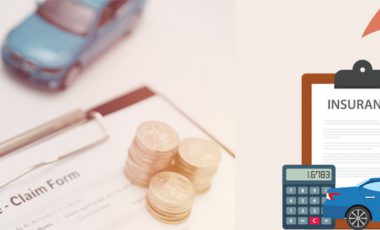 Key Insights The average car insurance rate in any state can vary a lot from driver to driver. There are[...]