SR-22 Insurance in Oklahoma: Understanding SR22 Insurance Policy
Oklahoma stands as a beacon of Southern charm and frontier resilience. The Sooner State, with its sweeping plains and bustling urban centers, is home to drivers who value their independence and mobility.
Does Oklahoma Require SR22 Insurance?
Oklahoma stands among the eight states that don't mandate high-risk drivers to submit an SR 22 form for proof of insurance. Oklahoma does not require SR22 insurance, but there are six factors that influence auto insurance rates.
Nevertheless, individuals in this category may still face notably higher insurance costs compared to those in states with SR-22 requirements. For instance, drivers in Oklahoma might experience an average increase of 86% in car insurance premiums following incidents such as DUI, driving with a suspended license, or reckless driving. This emphasizes the importance of responsible driving behavior to avoid such significant rate hikes.
Oklahoma drivers who have experienced previous license suspensions may find it necessary to file for SR-22 insurance if they move to another state.
What is SR22 Insurance Oklahoma?
An SR 22 is not a form of insurance; it's a certification issued by car insurance companies to the state's Department of Public Safety (DPS). This document confirms that an individual possesses the minimum liability coverage mandated by law. In Oklahoma, it is typically required for high-risk drivers who have had their driving privileges revoked due to serious infractions like DUIs, reckless driving, or driving without insurance. This certification helps reinstate their driving privileges by demonstrating financial responsibility.
What are the SR22 insurance requirements in Oklahoma?
While Oklahoma does not require the filing of an SR22 certificate of insurance, the Department of Public Safety does mandate that all owned or operated vehicles maintain minimum liability insurance coverage.
Specifically, the state mandates the following liability limits:
Bodily Injury per Person: $25,000
Bodily Injury per Accident: $50,000
Property Damage: $25,000
These are the minimum insurance coverage amounts stipulated by the state of Oklahoma for individuals. It is crucial to ensure that your insurance policy complies with these specifications to meet legal obligations.
How much is SR-22 in Oklahoma?
Oklahoma SR22 insurance typically ranges from $62 to $122 per month, contingent on the insurer and the nature of the offense necessitating the SR 22. Additionally, there is a one-time filing fee imposed by the state's DMV for the required paperwork.
This fee varies between $25 and $50, depending on the state. It's important to note that the SR 22 designation identifies you as a high-risk driver, resulting in higher insurance premiums compared to the average policyholder.
Which companies offering SR22 insurance in Oklahoma?
Several car insurance companies in Oklahoma specialize in high-risk policies and offer SR-22 filings. These companies assess the risk profile of each individual and provide a tailored policy that complies with the state's requirements.
It is advisable to conduct thorough research and compare quotes from multiple insurers to find the most favorable terms.
How long do I have to carry SR-22 insurance in Oklahoma?
The state mandates that drivers maintain their SR 22 for a period typically spanning three years. Throughout this duration, it's essential to ensure continuous coverage. Any lapse can result in the revocation of driving privileges, and the clock on the three-year requirement may reset.
What is non owner SR22 insurance in Oklahoma?
Non-owner car insurance in Oklahoma is designed for individuals without a personal vehicle. It provides liability coverage for third-party bodily injuries and property damage in the event of an at-fault accident. However, it does not cover your injuries or damages to the vehicle you're driving, lacking comprehensive and collision coverage.
This non-owner auto insurance is valuable for frequent renters, those who borrow vehicles, or anyone seeking continuous coverage to avoid premium increases. It ensures you have essential protection while using non-owned vehicles and helps meet legal requirements.
What is the cost of non owner SR22 insurance in Oklahoma?
In Oklahoma, non-owner car insurance typically costs around $33 per month, which is below the national average of $43 per month. Your insurance rates are affected by your location, but other factors like age, driving history, coverage limits, and vehicle type play a more substantial role in determining your premiums.
How to obtain SR22 insurance in Oklahoma?
Obtaining SR 22 insurance in Oklahoma involves a few critical steps:
Contact an Insurance Provider: Reach out to an insurance company that offers SR 22 certification in Oklahoma.
Provide Necessary Information: Furnish details regarding your driving history and current insurance status.
Verify Coverage Levels: Ensure that the policy meets Oklahoma's minimum liability coverage requirements.
File the SR-22: The insurance provider will file the SR22 form with the Oklahoma DPS on your behalf.
Maintain Continuous Coverage: Keep the insurance policy active without interruption for the required period.
In conclusion, while the SR 22 may seem like a hurdle for Oklahoma drivers, with the right information and a reliable insurance provider, navigating this requirement can be straightforward. Understanding the nuances of SR22 insurance in Oklahoma is crucial for those looking to maintain their driving privileges and move forward on the road to redemption.

We generated 12,100,000+ Quotes (...counting), Helping People to Save Money and Time.
Editorial Guidelines: The above is meant as general information to help you understand the different aspects of auto insurance. This information does not refer to any specific auto insurance policy. Coverages and other features vary between insurers, vary by state, and are not available in all states. References to costs of coverages/repair, average or typical premiums, amounts of losses, deductibles, etc., are indicative and may not apply to your situation. We encourage you to speak to our insurance representative and to read your policy contract to fully understand your coverages.
Was this article helpful?
Featured Posts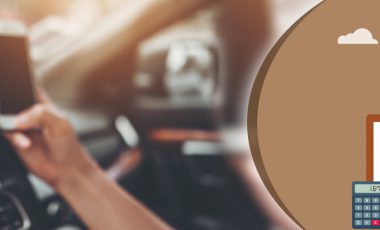 Key Insights Driving under the influence is not only a serious crime, it can also increase your insurance rate to[...]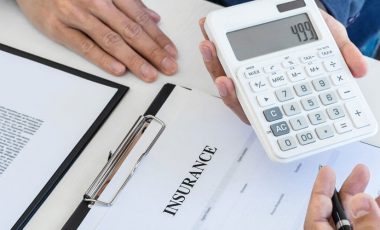 Key Insights Liability car insurance is mandatory for every driver in any state of the country. As per the basic[...]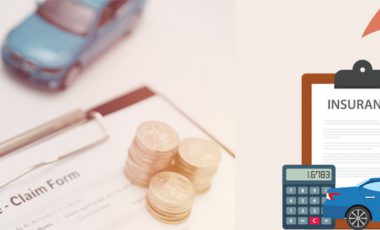 Key Insights The average car insurance rate in any state can vary a lot from driver to driver. There are[...]