Understand SR22 Insurance in Maryland: The Affordable Coverage Guide
In the domain of auto insurance, Maryland stands out due to its unique stance on SR 22 certification. Unlike many states, Maryland does not mandate the filling out of an SR 22 form as essential for recovering their driving privileges. However, understanding the complications of SR-22 insurance remains crucial for certain drivers within the state.
What is SR22 Insurance Maryland?
SR-22 insurance, often misconstrued as a type of insurance policy, is actually a certification issued by car insurance companies to verify that a driver has the state-required minimum liability coverage. In states where it is required, this form is typically necessitated for those identified as high-risk drivers.
This could include individuals who have been convicted of driving under the influence (DUI) or those who have committed serious traffic offenses. Maryland's exemption from this requirement reflects its unique stance on managing high-risk drivers.
Is SR-22 insurance mandatory in Maryland?
In the state of Maryland, there is no mandatory requirement for motorists to file an SR 22 form. However, if you are mandated to file an SR 22 in another state, it is crucial to continue doing so. Failure to comply with this requirement may lead to the suspension of your driver's license in Maryland.
What are the SR-22 insurance Maryland Requirements?
While Maryland does not necessitate an SR 22, it does enforce minimum insurance requirements to ensure that all drivers are adequately covered. These include liability insurance with minimums set at
$30,000 for bodily injury per person,
$60,000 for bodily injury per accident,
$15,000 for property damage.
These thresholds serve as a safeguard, ensuring that all drivers carry responsibility for potential damages or injuries they may cause.
How much does Maryland Car Insurance Cost?
In Maryland, the average annual cost of a full coverage car insurance policy is approximately $1,128, while a minimum coverage policy comes in at around $634. It's important to note that these prices can vary based on your chosen insurance company. Several factors influence your auto insurance rates, including your location, age, and driving history.
Which companies offer SR22 insurance in Maryland?
For Marylanders who find themselves needing an SR22 certification in Maryland, several car insurance companies in Maryland offers such as:
It's advisable to consult with insurers directly to ascertain availability and costs, as these can differ based on various factors.
How long is SR22 needed in Maryland?
Since Maryland does not require SR22 certification, there is no set duration for maintaining it within the state. However, for Maryland residents who are required to hold an SR 22 in another jurisdiction, the typical period is about three years, contingent on the specific requirements of that state.
What is non-owner SR22 Insurance in Maryland?
Non-owner insurance is a form of liability coverage for drivers who do not own a vehicle but are required to carry insurance due to a previous traffic infraction. In Maryland, while the SR-22 form is not required, non-owner car insurance is available for those who frequently rent or borrow vehicles and wish to ensure they are covered.
What is the cost of non-owner SR-22 insurance in Maryland?
In Maryland, the typical monthly cost for non-owner car insurance is approximately $45, aligning closely with the national average of $43. Factors influencing these rates involve your location, age, and driving history. Additionally, the coverage limits you opt for play a significant role. It's essential to consider these aspects when seeking the right insurance plan.
By understanding these factors, you can make informed decisions about your coverage. This knowledge can also help you find the most suitable and cost-effective options available.
How do i get SR22 insurance in Maryland?
For Maryland residents who must obtain SR 22 insurance to comply with the requirements of another state, the process typically involves the following steps:
Contact an auto insurance company.
Purchase a policy that meets the minimum liability requirements of the state requiring the SR 22.
Request the insurance company to file an SR-22 on your behalf.
In conclusion, while the SR22 certificate is a foreign concept within the Maryland insurance regime, understanding its intricacies remains essential for those who travel or move beyond its borders. Maryland's approach to insurance reflects its commitment to ensuring that its drivers are protected, while also simplifying the process by eliminating the need for SR 22 certification.

We generated 12,100,000+ Quotes (...counting), Helping People to Save Money and Time.
Editorial Guidelines: The above is meant as general information to help you understand the different aspects of auto insurance. This information does not refer to any specific auto insurance policy. Coverages and other features vary between insurers, vary by state, and are not available in all states. References to costs of coverages/repair, average or typical premiums, amounts of losses, deductibles, etc., are indicative and may not apply to your situation. We encourage you to speak to our insurance representative and to read your policy contract to fully understand your coverages.
Was this article helpful?
Featured Posts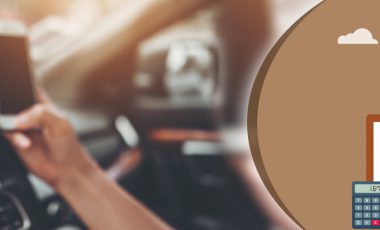 Key Insights Driving under the influence is not only a serious crime, it can also increase your insurance rate to[...]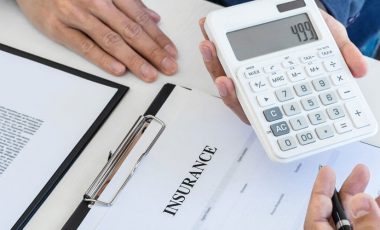 Key Insights Liability car insurance is mandatory for every driver in any state of the country. As per the basic[...]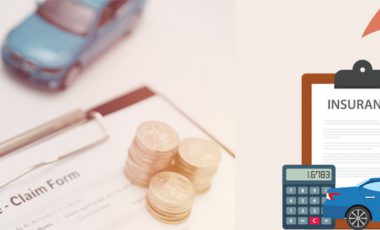 Key Insights The average car insurance rate in any state can vary a lot from driver to driver. There are[...]