How to save on Ohio Car Insurance? 7 Tips to reduce costs
Key Insights:
The car insurance rates are rapidly increasing in Ohio.
The drivers are finding it difficult to afford insurance policies and are looking for ways to get cheaper rates.
There are multiple reasons behind the expensive car insurance in Ohio.
But there are also multiple ways to get cheaper rates or better discounts on insurance policies.
The average car insurance cost in Ohio is almost $1100 per year which is cheaper compared to other states. But when compared to the average salary of people in Ohio, it can be more than one month's salary for some drivers.
The drivers of the state are looking for ways to afford car insurance policies. This is why RateForce decided to create a detailed guide on how people can afford the rising rates of insurance policies every year. Keep reading till the end to know the best tried and tested ways to get the cheapest car insurance in Ohio.
Average Car Insurance Cost in Ohio
Average car insurance cost can vary from driver to driver based on the company you choose. Every company has its own way of calculating car insurance costs. Some companies might consider you a safe driver and give you a cheap quote and others might consider you an unsafe driver and will give you an expensive quote.
To help you understand the difference between car insurance rates from different companies, we have listed the top car insurance companies with their average rates:
| Car Insurance Company | Average Car Insurance Rate |
| --- | --- |
| MetLife | $1,358 |
| Allstate | $1,287 |
| Celina | $1,273 |
| Westfield | $1,248 |
| Frankenmuth | $1,185 |
| Central | $1,178 |
| Motorists | $1,149 |
Why Car Insurance is Expensive in Ohio?
The state, city and even the area of the driver have a huge impact on his or her car insurance rates. The drivers from Ohio might get different rates in different cities. And this variation can be huge, especially in cities like Youngstown, Cleveland, and Toledo.
But why exactly are we paying huge insurance rates in some cities? What are the reasons for increasing car insurance rates? Our researchers have listed some for you.
1. A Higher Number of Uninsured Drivers
Uninsured drivers are a major reason for higher insurance rates in most states. Ohio has more than 13% of uninsured drivers. Which makes it difficult for the insurance companies to cope. If you ever get into an accident with these uninsured drivers then despite the fact that you were not at fault your insurance company will have to pay for the repairs.
2. Expensive Healthcare
The citizens of Ohio are finding it difficult to afford healthcare easily and hence it is impacting the car insurance rates too. Expensive healthcare means expensive insurance claims as a result; the insurance companies try to cover their losses from the drivers via expensive premiums on the policy renewals.
3. Increasing Population
Ohio is among the top 10 highly populated states of the country. High population leads to crowded roads and highways which ultimately leads to higher road accidents. And higher accidents mean more number of claims and which ultimately leads to higher insurance rates.
4. Increasing Vehicle Thefts in Ohio
More than 20,000 vehicles were stolen in Ohio in 2020. Higher theft means higher claims which is a loss for the insurance company. As a result; the companies provide higher insurance premiums to the drivers to cover their losses.
How to Save on Ohio Car Insurance?
Now that we know some reasons why we are paying the higher insurance rates for our vehicles in Ohio. Let's have a look at some ways to save some money on car insurance rates:
Maintain A Good Driving Record
A clean record will make you a safe driver and safe drivers always get affordable insurance rates. Make sure you are not over speeding or hitting someone. Even drinking and driving can have a huge impact on your insurance rate.
Shop Around And Compare The Rates
The best way to know if you can get a cheaper insurance policy is to shop around and compare the rates of different companies. Get in touch with some companies in your area and ask for a quote based on your profile. By combining these rates you will get an idea of what other companies are providing at a similar cost.
Bundle Up All Your Policies
If you have more than one policy then you can try buying them from one company and bundle them. By bundling different policies like life insurance, homeowners insurance, and renters insurance you will become a VIP customer of the company. As a result, the company will try to provide you with affordable rates.
Try To Drive Less
Every year an average driver covers between 12,000 to 15,000 miles. If you are driving less than this then you can get discounted rates. Why? Because the chances of getting into an accident decrease when we drive less as a result the insurance companies consider us safe drivers. And safe drivers get lower rates as compared to others.
Leverage The Power Of Telematics
Telematics are trending because of their ability to track ​​speed, mileage, and total driving time of the driver. By keeping a track of this you can prove that you follow all the rules and laws and you are a good driver. By proving that you are a good driver you can get affordable insurance rates.
Choose Advance Payment Options
By selecting the upfront payment model you gain a place in the list of trustworthy and reliable drivers. You will save the time of your company and its agents to remind you every month and they will get a surety of your policy for a year. As a result, the company will try its best to provide you with affordable rates.
Combine Different Discount Types
By combining different types of discounts you can get affordable rates on your existing policy. Every company has its own set of discounts and these discounts are not applicable to every profile. So keep a check on all the different discount types and ask your agent to combine them on your policy.
Over To You
Car insurance in Ohio is increasing rapidly every year and the drivers are finding it difficult to afford these rates. RateForce knows that car insurance can dig a hole in your pocket every year. Try to combine the above-suggested ways and you might get affordable rates.

We generated 12,100,000+ Quotes (...counting), Helping People to Save Money and Time.
Sources:
Referred to the World Education blog to understand the average yearly salary of people living in Ohio on 29th March 2022.
Checked Healthcare Value Hub to understand the cost of healthcare in Ohio on 29th March 2022.
Visited the World Population Review to check the state-wise population rate in our country on 29th March 2022.
Referred to an article by III to check the number of uninsured drivers in Ohio on 29th March 2022.
Read an article by III to check the number of vehicle thefts in Ohio on 30th March 2022.
Editorial Guidelines: The above is meant as general information to help you understand the different aspects of auto insurance. This information does not refer to any specific auto insurance policy. Coverages and other features vary between insurers, vary by state, and are not available in all states. References to costs of coverages/repair, average or typical premiums, amounts of losses, deductibles, etc., are indicative and may not apply to your situation. We encourage you to speak to our insurance representative and to read your policy contract to fully understand your coverages.
Featured Posts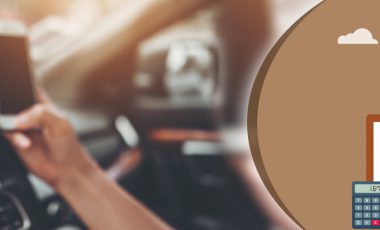 Key Insights Driving under the influence is not only a serious crime, it can also increase your insurance rate to[...]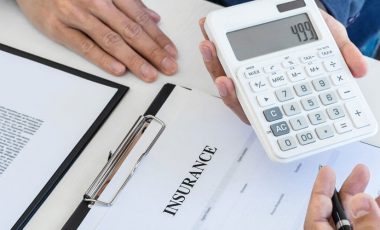 Key Insights Liability car insurance is mandatory for every driver in any state of the country. As per the basic[...]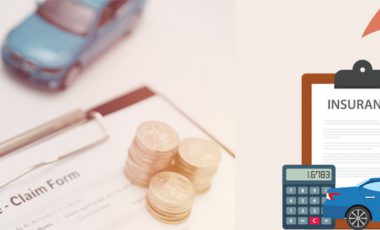 Key Insights The average car insurance rate in any state can vary a lot from driver to driver. There are[...]