How to save on Kansas Car Insurance? 6 Tips to reduce costs
Key Insights:
Car insurance rates in Kansas are increasing rapidly every year.
There are multiple reasons behind the higher car insurance rates in Kansas state.
The positive side is; there are different ways a driver can get cheaper insurance rates.
Drivers can try to combine different discount types to get affordable rates.
The average car insurance rate in Kansas is more than $1900 per year. This amount is not easily affordable for everyone. Drivers in the state are finding it difficult to pay for premiums every year.
This is the reason that RateForce has written this detailed blog about the average car insurance cost in Kansas. Keep reading till the end to know the best ways to save on car insurance in Kansas.
Average Car Insurance Cost in Kansas
Car insurance rates can be different for each driver because they are based on several factors. Each company has its own method of calculating the insurance premium for each driver. They will check your profile, your driving record, the area you live in, and several other things to decide the policy of your premium.
To help you understand how car insurance can vary from company to company; we have listed the top car insurance companies in Kansas state along with their average rates:
| Car Insurance Company | Average Car Insurance Rate |
| --- | --- |
| Allied | $1,176 |
| American Family | $1,183 |
| Safe Auto | $1,159 |
| Travelers | $1,167 |
| National Farmers Union P | $1,183 |
| Farmers | $1,187 |
| Metropolitan | $2,201 |
| Allstate | $2,226 |
Why Car Insurance is Expensive in Kansas?
Average auto insurance costs in Kansas also vary from city to city. Especially in cities like Wichita, Garden City, and Liberal. The important question that arises in our mind is why we are paying a huge amount for our insurance policy in Kansas? The below-listed reasons will help you understand this easily.
1. Expensive Auto Repair Costs
Kansas is among the list of top 10 states that have expensive auto repair costs. When the auto repairs are expensive then the insurance companies will have to pay higher claims. Which leads to the loss of these companies. To balance this loss they provide higher insurance rates to the drivers.
2. A Huge Number Of Uninsured Drivers
More than 10% of the drivers in Kansas are uninsured. We all know that uninsured drivers are a liability for us and for our insurers. If you ever get into an accident then your insurance company will have to pay for the repairs and bills, no matter who was at fault. This increases the chances of higher insurance rates.
3. Healthcare In Kansas Is More Expensive
Healthcare is getting expensive in Kansas every day and it is getting unaffordable for everyone. Expensive healthcare means higher insurance claims which leads to the burden on insurance companies. As a result; the insurance companies try to make some profit from the drivers via higher insurance rates.
4. Severe Weather Conditions In Kansas
Kansas is witnessing a bad impact of climate change. On one side people are facing droughts in summer and on the other side rainstorms and tornadoes are leading to intense floods every year. Rainstorms, tornadoes, and floods lead to vehicle damage which ultimately leads to higher claim amounts. And again to save themselves from loss insurance companies provide expensive insurance premiums to the drivers.
How to Save on Kansas Car Insurance?
Now that we know the reasons behind the unaffordable rates in Kansas; let's check if we can get affordable car insurance rates. Here are some tried and tested ways to save money on Kansas car insurance:
Get A Defensive Driving Course
Defensive driving courses are to improve the skills and judgment of the driver. This leads to fewer accidents as a result; a fewer number of claims. When a driver files less claims in a certain period of time; let's say 1 year. Then that driver is considered a safe driver and he or she gets discounted rates.
Keep A Check On Your Credit Score
The next most important element is; the credit score of the driver. A driver with bad credit score will be considered an unreliable driver for premium payments on time. If you have skipped your EMIs or credit card payments then your credit score will decline which shows that the company can not trust you to pay the insurance premium every month as well.
Select The Annual Payment Option
By selecting the annual payment option you are adding a layer of trust and security with your insurance company. The agents don't have to waste their time reminding you of your upcoming payment. As a result; the company will give you a cheaper quotation.
Bundle Up Your Policies
If you have more than one insurance policy like life insurance, homeowners insurance, renter insurance, etc. Then it is advisable to buy all these policies from one company and combine them. This will make you a VIP member of the company and they will try to keep you for the long term by providing lower insurance rates as compared to others.
Add Telematics
By adding telematics to your car you can keep a track of how well you drive throughout the day, month and year. This will help you to prove that you are a safe driver and hence you can get affordable car insurance rates as compared to others.
Buy Car Models That Have The Cheapest Insurance Rates
Always check the average insurance rate of the car model that you are buying before making a payment. There are chances that you might not be able to afford the higher premium rates of that model every year. As a result; it is always advisable to check if you can pay the car's insurance premium or not before buying a car.
Over To You
So we all know that the rate of car insurance in Kansas are increasing rapidly every year and drivers are finding it difficult to afford the policy. And the best way to get affordable rates is to get quotes from different companies and compare them. If you are finding it difficult to get quotes from different companies then you can always get in touch with our experts.

We generated 12,100,000+ Quotes (...counting), Helping People to Save Money and Time.
Sources:
Checked a survey from USA Today about expensive auto repair costs in Kansas on 27th March 2022.
Checked the III website for the number of uninsured drivers in Kansas state on 27th March 2022.
Refereed several articles of KHI on how healthcare is getting expensive in Kansas on 27th March 2022.
Checked Wikipedia to understand the impact of climate change on Kansas on 27th March 2022.
Editorial Guidelines: The above is meant as general information to help you understand the different aspects of auto insurance. This information does not refer to any specific auto insurance policy. Coverages and other features vary between insurers, vary by state, and are not available in all states. References to costs of coverages/repair, average or typical premiums, amounts of losses, deductibles, etc., are indicative and may not apply to your situation. We encourage you to speak to our insurance representative and to read your policy contract to fully understand your coverages.
Featured Posts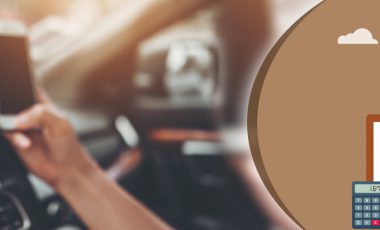 Key Insights Driving under the influence is not only a serious crime, it can also increase your insurance rate to[...]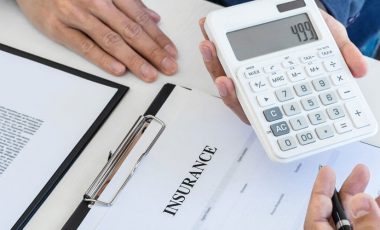 Key Insights Liability car insurance is mandatory for every driver in any state of the country. As per the basic[...]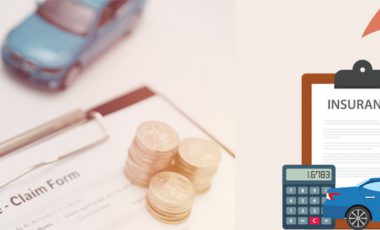 Key Insights The average car insurance rate in any state can vary a lot from driver to driver. There are[...]