How to save on Illinois Car Insurance? 6 Tips to reduce costs
Key Insights:
Average car insurance in Illinois is not much expensive compared to several other states and the national average rate.
Still, the drivers are finding it difficult to afford car insurance in the state.
There are several reasons for the higher car insurance rates in Illinois like severe weather and uninsured drivers.
But the drivers have the option to check and combine different car insurance discounts to get affordable rates.
When we tried to compare the average car insurance rates in Illinois we saw that the rates are not much expensive but as compared to the average income it is difficult to afford. The per capita income of Illinois is $35,000 and the average and the average car insurance cost is almost $1500 per year. The amount seems low enough as compared to other states but with all the rising expenses it is difficult to spend $1500 on a policy.
This is why RateForce decided to create a detailed guide that can help you to understand everything about buying car insurance in Illinois. Keep reading till the end to know the best ways to save money on car insurance.
Average Car Insurance Cost in Illinois
The average car insurance rate varies a lot from driver to driver and company to company in any state. Every company has its own rules and laws to calculate the car insurance cost for any driver hence the cost varies a lot.
This is why it is important to keep an eye on all the insurance companies in your area. This will help you to understand what other companies are providing at a similar cost. Below is the cost of car insurance policy from top companies in Illinois:
Why Car Insurance is Expensive in Illinois?
Just like car insurance companies; states also have their own laws of calculating cost of insurance policies. Hence the cost can vary a lot, especially in Cicero, Chicago, and Skokie.
Also, there are several factors and reasons behind the variety in car insurance rates among different states of the same country. That is why we have decided to list out all the top reasons to help you understand why you are paying a higher amount for your car insurance policy:
1. Uninsured Drivers
11.8% of drivers in Illinois are uninsured. Uninsured drivers are one of the major reasons behind high car insurance rates in any state. These drivers are a liability for other drivers and insurance companies. If you get into an accident with an uninsured driver then you can not ask them to pay for the damages because they don't have any insurance.
2. Expensive Auto Repairs
Illinois is among the top 10 most expensive auto repair states of our country. Expensive auto repairs mean a higher amount of claims and that means the insurance company will have to bear the losses. As always the companies will try to cover their losses from the drivers through higher car insurance rates.
3. Weather Conditions
Illinois witnesses thunderstorm activities around 50 days a year on average. Also, snowstorms are common in the state too with a temperature of −37 °F which is very low as compared to other states. Severe weather conditions lead to accidents and vehicle damages which lead to a higher number of claims.
4. Expensive Healthcare
Healthcare is getting expensive in Illinois every year. And payment of medical bills after an accident is also difficult for car insurers. That is why car insurance companies try to cover the losses from the drivers.
How to Save on Illinois Car Insurance?
Now that you know the top reasons behind higher car insurance in Illinois; it's time to check out some amazing ways to save some money on your insurance policy.
Check The Age Of Your Car And Update Your Policy Accordingly
If you have an old car; more than 6-7 years, then it is better to drop your comprehensive and collision insurance. These two insurance types work majorly on the amount of actual cost value of your car. They claim you will get will be based on the cost value of your car at the present time. We all know the value of a car decreases with time hence there is no point in investing in collision and comprehensive insurance for older cars.
Work On Your Credit Score
Even if most car insurance companies say that they don't check the credit score of their customers; still it plays a major role in your car insurance policy rates. A driver with a bad credit score is considered an irresponsible and unsafe driver. Hence according to most car insurance companies; the chances of such a driver for fraudulent claims is higher.
Shop Around And Compare Car Insurance Rates From Different Companies
Another way to get affordable car insurance rates is to get quotations from different companies and compare them. Each company creates a unique profile for each driver and decides the insurance rates according to that profile. That is why the cost of a car insurance policy can vary a lot from company to company.
Complete A Driver's Improvement Test
Car insurers always consider these drivers as safe drivers because completing a driver's improvement test means you have improved your driving skills and judgment power. As a result; the chances of getting into an accident are decreased as compared to other drivers. Fewer accidents mean fewer claims meaning more profit for the insurance companies.
Keep Your Driving Record Clean
A clean driving record makes you a safe and responsible driver. Make sure you have an open eye on the road while driving and then highlight it while asking for car insurance policy rates. You will get discounted rates from the company for sure.
Park Your Vehicle In A Garage Or A Safer Place
The weather conditions of Illinois are a major factor for the higher insurance rate in our state. But if we prove to the insurance company that our vehicle is safe from storms, floods or vandalism then also we can get a discounted rate. Try to build a safe garage next to your house or have a proper parking space outside your house.
Over To You!
Even though the average car insurance rate in Illinois is not much expensive, it is higher than some of the states in our country. RateForce understand the need for affordable car insurance in Illinois hence we are here to help you.

We generated 12,100,000+ Quotes (...counting), Helping People to Save Money and Time.
Sources:
Referred to the website of Census to check the per capita income of Illinois residents on 18th February 2022.
Checked the average car insurance rates in Illinois on the Bankrate website on 18th February 2022.
Visited the III website to check the number of uninsured drivers in Illinois on 19th February 2022.
Visited Wikipedia to check the climate conditions of Illinois on 19th February 2022.
Visited the website of Healthcare Value Hub to understand the healthcare rates in Illinois on 19th February 2022.
Referred to Q 985 Website to check the car repair prices in Illinois on 19th February 2022.
Editorial Guidelines: The above is meant as general information to help you understand the different aspects of auto insurance. This information does not refer to any specific auto insurance policy. Coverages and other features vary between insurers, vary by state, and are not available in all states. References to costs of coverages/repair, average or typical premiums, amounts of losses, deductibles, etc., are indicative and may not apply to your situation. We encourage you to speak to our insurance representative and to read your policy contract to fully understand your coverages.
Was this article helpful?
Featured Posts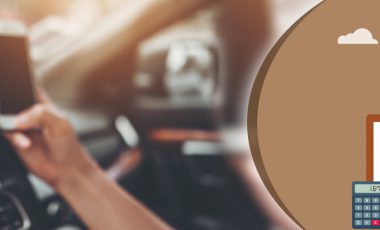 Key Insights Driving under the influence is not only a serious crime, it can also increase your insurance rate to[...]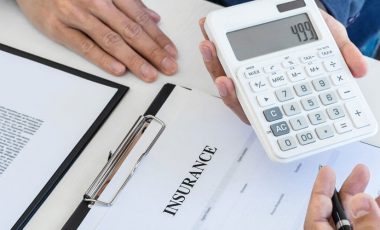 Key Insights Liability car insurance is mandatory for every driver in any state of the country. As per the basic[...]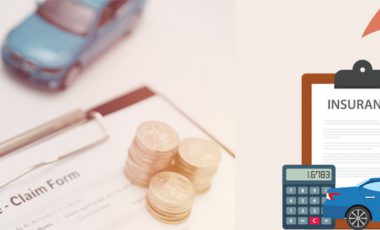 Key Insights The average car insurance rate in any state can vary a lot from driver to driver. There are[...]