Colorado Car Insurance Laws: Everything You Need to Know
Colorado crash statistics make it very evident how crucial auto insurance is to state citizens. The Colorado State Patrol reported 268 fatal collisions in 2020, the majority of which included speeding, drunk driving, or lane infractions. In the Centennial State, there were approximately 93,000 traffic accidents in 2021, up from a little under 87,000 in the previous year.
All drivers in Colorado are required by law to maintain a minimum amount of auto insurance. Drivers who are discovered without insurance may be subject to fines and lose their licenses. Despite the legal obligations, purchasing auto insurance is a wise financial decision because a comprehensive plan can assist safeguard your assets in the event of an accident.
Every Colorado driver should be aware of the Colorado car insurance laws before getting behind the wheel given the risks that motorists encounter on the road.
Minimum auto insurance requirements in Colorado
Drivers must legally maintain a minimum level of liability insurance in Colorado. Liability insurance will cover the other driver's losses, such as vehicle damage and medical costs if you cause an accident. If another driver sues you, it might also pay your legal expenses.
The minimum auto insurance coverage in Colorado is 25/50/15. The minimum Colorado auto insurance requirements are as follows:
| Coverage Type | Amount |
| --- | --- |
| Bodily injury per person | $25,000 |
| Bodily injury per accident | $50,000 |
| Property damage per accident | $15,000 |
Choosing liability-only insurance will help you pay less each month for coverage. However, in the event of an accident, if you were at fault, low coverage insurance might not provide enough protection. Automobile accidents can be costly and result in significant out-of-pocket costs.
For instance, if you cause a collision that causes $30,000 in property damage but only has the legally required $15,000 in property damage liability coverage, you would be liable for the additional $15,000 in damages. You would be responsible for any expenses that exceed the bodily injury liability limit of your insurance coverage if you cause an accident that leaves another driver with serious injuries and they incur medical bills totaling at least $50,000.
Colorado state prefers the Diminished Value scenario
Colorado is a state that recognizes the diminished value, which means that drivers may seek compensation from the at-fault party's insurance provider. Even if your car is totally repaired to its pre-loss state after an accident, its resale value drops. Your car's value will be lower than identical cars that have not been in an accident because of the collision. You can recover any losses you might incur when you sell your car by filing a claim for diminished value.
You can file by getting in touch with the at-fault party's insurer since Colorado is one of the 15 states that provides compensation for value diminution. In order to submit a claim for diminished value in Colorado, the following conditions must be satisfied:
If you were the cause of the accident, you are not eligible for compensation.
Your claim must be supported by documentation. Make sure you are able to offer pictures, documentation of the repairs completed, and a reliable source's confirmation of the vehicle's value.
The three-year statute of limitations in Colorado applies to claims of decreased value.
For claims of decreased value, Colorado does offer uninsured motorist coverage.
Teen Driver Licensing in Colorado
Colorado teenagers must begin driver education at the age of 15 if they wish to obtain their license when they are 16 years old. Before applying for a Colorado driver's license, teenagers must have held a learner's permit for at least a year in that state. According to Colorado law, minors are not allowed to use a phone while driving unless it is an emergency or they need to call the police or fire department. Text messaging while driving is prohibited for drivers 18 and older unless it is an emergency or they need to contact the police or fire service.
New Colorado car insurance laws that you should know
A number of new regulations recently passed in Colorado may have an impact on your auto insurance policy.
Colorado implemented a rule prohibiting underage drivers from using cell phones at all times in 2009. Only in dire situations—such as when reporting a crime, in a fire, after a car accident, if someone is in danger of losing their life, or when driving recklessly—is it okay to use a cell phone.
In 2013, Colorado expanded the definition of driving under the influence to include levels of THC(Tetrahydrocannabinol), the primary psychoactive component of marijuana. If it is discovered that a driver has five nanograms or more of THC in their system while they are operating a vehicle, they will be charged with a DUI.
A driver's ability to challenge a DUI stop on the basis of reasonable suspicion was restored in 2014.
Compare Auto Insurance Quotes in Your Area
Colorado penalties for driving without proof of insurance
Driving without insurance is prohibited in most states and carries a range of penalties. The penalty for driving without insurance may include the following and outweigh the monthly insurance payment.
Penalties: If you cause an accident, your state's penalties might total thousands of dollars.
Suspension of license: In some places, if you are found driving without insurance, your license may be suspended or revoked.
Vehicle being seized: Your automobile might be towed in some areas, and you wouldn't be able to get it back unless you provided evidence of insurance. You'll have to pay additional impound and reinstatement fees to get your car returned.
Vehicle and medical expenses: If you are in an accident and don't have insurance, you'll have to pay for your own damages, which may be very expensive depending on how bad the accident was. You can potentially face legal action for personal injury or property damage.
An increase in the cost of car insurance: You become a high-risk driver if you drive without insurance, which can raise your premium. To demonstrate that you can obtain the necessary insurance, Colorado states demand an SR-22 document. Your driving history will suffer if you have an SR22.
| Types of Penalties | First Offense | Second Offense | Third and subsequent offense |
| --- | --- | --- | --- |
| Fine | Minimum $500 | Minimum $1,000 | Minimum $1,000 |
| Community service | Possible 40 hours | Up to 40 hours | Up to 40 hours |
| Imprisonment | N/A | 10 days to 1 year in jail | 10 days to 1 year in jail |
| Driving privilege | Suspension of driver's license, registration and license plates until adequate insurance is obtained | Suspension of driver's license, registration and license plates for four months | Suspension of driver's license, registration and license plates for eight months |
| Reinstatement requirements | $40 fee and SR-22 certificate mandatory for three years | $40 fee and SR-22 certificate mandatory for three years | $40 fee and SR-22 certificate mandatory for three years |
| Driving record | 4 points | 4 points | 4 points |
Optional Colorado Car Insurance Coverages
Now that you know about Colorado liability insurance it is important to understand the other coverage types too:
Comprehensive:
Comprehensive coverage pays for replacement and repair when a driver-uncontrollable occurrence, like as bad weather, theft, vandalism, or running over an animal on the road, damages their car.
Collision:
This insurance has a deductible and pays for repair and replacement expenses if your car collides with another car or a stationary object like a curb or tree.
Medical payments:
This coverage will pay for your medical bills, lost wages, child care costs, and burial costs after an accident, regardless of who was at blame.
Gap insurance:
Gap insurance, also known as loan/lease payoff, will cover the difference between what you owe and your car's actual cash value in the event that it is totaled if you have financed it.
Roadside assistance:
This extra insurance pays the policyholder for services like towing, gassing up, and hiring locksmiths.
Uninsured and underinsured motorist coverage:
It protects you in the event that the at-fault driver is either uninsured or underinsured.
If your car needs to be repaired for a longer period of time than 24 hours, this coverage will pay the cost of a rental car.
Want To Know More (FAQs)?
Does Colorado require auto insurance for vehicle registration?

To register your vehicle in Colorado, you must present proof of insurance. The following conditions must also be met:
1. Certificate for VIN(Vehicle Identification Number) verification
2. Results of the photo ID emission test
3. You must also present an out-of-state title and registration if you previously resided somewhere else and registered your vehicle there.

What does Colorado's "Basic" auto insurance entail?

In Colorado, a policy with coverage limits of 25/50/15 is the bare minimum. If you cause an accident and are at fault, your insurance will shield you from having to pay the other driver's medical and repair costs.

In Colorado, does insurance accompany the vehicle or the driver?

Insurance typically follows the vehicle, not the driver. Your insurance will pay for the other driver's damages if you permit someone to drive your car and they cause an accident.
Despite this, it offers advantages. You will still be safe on the road even if someone else is driving if your medical condition prevents you from operating a vehicle. The same reasoning holds true for car owners who hire private drivers to take them around.

Can you purchase auto insurance in Colorado without a license?

Since it's one of the first things insurers request, buying auto insurance without a driver's license may be difficult, but it is achievable. Despite the fact that it is not legally necessary, some insurers would not let you buy plans without it.

Is PIP Insurance Mandatory in the State?

Since Colorado is an at-fault state, PIP is not mandated there. However, $5,000 worth of MedPay coverage is included by default with all insurance. You can decline it in writing because it is not a requirement for Colorado's auto insurance laws.

Do you need uninsured motorist insurance in Colorado?

The state of Colorado does not mandate uninsured motorist coverage, but you might choose to include it in your policy. The number of uninsured drivers in Colorado ranks 13th in the country. If you are in a collision with one of these drivers, uninsured motorist coverage may be able to assist you with your damages.

We generated 12,100,000+ Quotes (...counting), Helping People to Save Money and Time.
Sources:
Read a report on the Colorado state patrol website about the number of crashes in the state on 26th September 2022.
Referred to a blog on the CDOT Website to understand the number of accidents in Colorado state on 26th September 2022.
Editorial Guidelines: The above is meant as general information to help you understand the different aspects of auto insurance. This information does not refer to any specific auto insurance policy. Coverages and other features vary between insurers, vary by state, and are not available in all states. References to costs of coverages/repair, average or typical premiums, amounts of losses, deductibles, etc., are indicative and may not apply to your situation. We encourage you to speak to our insurance representative and to read your policy contract to fully understand your coverages.
Was this article helpful?
Featured Posts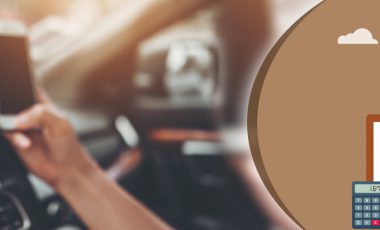 Key Insights Driving under the influence is not only a serious crime, it can also increase your insurance rate to[...]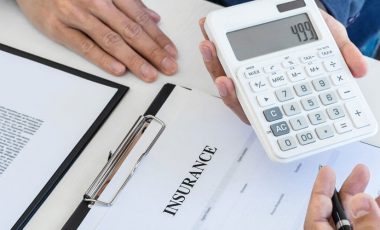 Key Insights Liability car insurance is mandatory for every driver in any state of the country. As per the basic[...]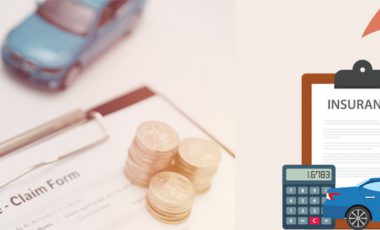 Key Insights The average car insurance rate in any state can vary a lot from driver to driver. There are[...]