How to save on South Carolina Car Insurance? 8 Tips to reduce costs
Key Insights:
South Carolina is one of the most expensive states for car insurance in our country.
The average car insurance in South Carolina is $1512 per year.
There are multiple ways in which a driver can try to get affordable car insurance rates in South Carolina.
Different car insurance companies can provide different rates for the same driver.
Did You Know? South Carolina drivers are allowed to drive uninsured if they pay a certain fee to the state government. This is one of the biggest reasons that car insurance is so expensive in South Carolina. RateForce know that you are finding it difficult to afford insurance and we are here for you.
Our experts have years of experience in the car insurance industry and we know all the nitty-gritty of the ways to get car insurance in South Carolina for any driver.
This blog is written with only one objective; to help you understand why car insurance is expensive in South Carolina and how you can get it at cheaper rates.
Average Car Insurance Cost in South Carolina
Average car insurance cost varies a lot for every driver in any state of our country. Every driver has a unique profile and based on that profile companies provide them quotations for car insurance. There are multiple factors behind the profile of a driver and each company has its own scale of measuring these factors. That is why you might get a lower insurance rate in one company and higher in another.
Before you decide to buy a car insurance policy for your vehicle consider the above-mentioned rates to get the premium you deserve.
Why Car Insurance is Expensive in South Carolina?
South Carolina car insurance rates vary a lot from city to city as well, some have been too expensive while others have been a bit affordable. Especially in its popular cities like; Hilton Head Island, Mount Pleasant, and Myrtle Beach. To understand why car insurance is too much expensive we have listed out some of the top reasons:
1. Higher Uninsured Drivers
More than 10% of drivers are uninsured in South Carolina and as we all know accidents with uninsured drivers leads to filing a claim with our own company. This means these drivers are a liability for car insurance companies and they increase the insurance rates.
2. Expensive Auto Repairs
The average cost of car repair in South Carolina is more than $300 for one time. This proves why it is impossible for the drivers and the insurance companies to afford huge repairs for any type of car.
3. Higher Road Accidents
Every year more than 140,000 road accidents occur in South Carolina. Any type of road accident leads to vehicle damage which means claim filing. As a result; the insurance companies will try to cover their expenses from the drivers by providing higher insurance costs.
4. More Theft and Vandalism Risk
In 2020; more than 14000 vehicles were stolen in South Carolina. Vandalism and theft both cases come under totaled vehicles hence the company has to pay a higher amount in claims every year. Again this higher amount company tries to cover from their drivers through car insurance premium.
5. Expensive Healthcare
Healthcare is expensive in South Carolina; it was ranked 8th for healthcare affordability and access problems. Expensive healthcare means lower-class and middle-class drivers of South Carolina try to cover their health expenses from their car insurance in case of small injuries in an accident.
6. Unpredictable Weather
The weather of South Carolina is unpredictable with floods, thunderstorms, hurricanes, etc. these conditions can lead to severe damage to your car and hence you will have to file claims for your vehicle.
How to Save on South Carolina Car Insurance?
Now that you are well aware of all the facts and reasons why car insurance is so expensive in South Carolina. Let's have a look at some ways we can try to save money on car insurance rates:
Get A Driving Improvement Course
Even if you have a lot of experience; a driving improvement course will help you to improve your skills and judgment more. This will make you a safer driver and hence you will get lower insurance rates as compared to other drivers.
Buy Different Policies From One Company
We all need multiple policies like life insurance, renters insurance, homeowners insurance, etc. When we decide to buy all these policies from one company we get into the list of top customers for that company. Then the company will try its best to convert you into their customer by providing affordable rates.
Select A Better Parking Space
A safer area for parking your vehicle will make you a safe driver. The chances of your vehicle getting damaged by another car, flood, vandalism, or hurricane are less in a closed parking space. As a result, you will file fewer claims and your company will provide you fewer premiums accordingly.
Shop Around
The best way to save some money while buying car insurance is to get quotes from different companies and compare them. When we compare car insurance rates from different companies we get to understand what you can get at the same price.
Get Married
According to insurance companies, getting married makes you a safe driver and you can get affordable rates if you are a safe driver. If you are already married then you need to inform your insurance company as you might get a discount.
Work On Your Credit Score
Good credit score will make you a responsible and safe driver. Your insurance company will think of you as someone who will pay all the premiums on time and will not get involved in any kind of fraud.
Opt For Advance Payment Options
When you pay for your insurance premium in advance then your insurance company will provide you discounts on your existing policy.
Add Advanced Safety Features
Safety features like automatic seatbelts, anti-lock brakes, etc make your car safer than others and improve your profile as a driver. Your car insurance company will consider this fact and will provide you with more affordable rates.
Over To You!
RateForce understand that you spend a lot of time finding and comparing quotes from different companies. Our experts are here to get you the list of all the top companies in your area. Get in touch with us today.

We generated 12,100,000+ Quotes (...counting), Helping People to Save Money and Time.
Sources:
Visited the website of the South Carolina Department of Motor Vehicles to check the fact of uninsured motorists' fees.
Checked the articles of III(Insurance Information Institute) for uninsured drivers in South Carolina and the number of vehicles stolen in South Carolina.
Referred to an article by CarMD to check the average car repair rates in South Carolina.
Checked an article of SteinbergLawFirm to understand how many accidents occur in South Carolina every year.
Visited the Green Ville Online to understand the healthcare affordability and accessibility in South Carolina.
Editorial Guidelines: The above is meant as general information to help you understand the different aspects of auto insurance. This information does not refer to any specific auto insurance policy. Coverages and other features vary between insurers, vary by state, and are not available in all states. References to costs of coverages/repair, average or typical premiums, amounts of losses, deductibles, etc., are indicative and may not apply to your situation. We encourage you to speak to our insurance representative and to read your policy contract to fully understand your coverages.
Was this article helpful?
Featured Posts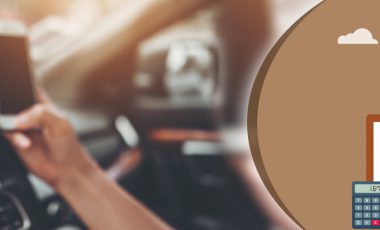 Key Insights Driving under the influence is not only a serious crime, it can also increase your insurance rate to[...]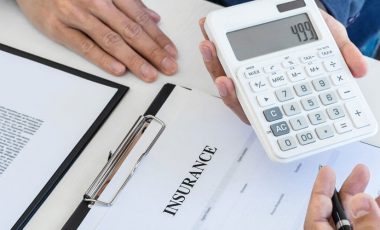 Key Insights Liability car insurance is mandatory for every driver in any state of the country. As per the basic[...]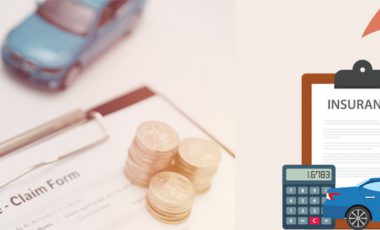 Key Insights The average car insurance rate in any state can vary a lot from driver to driver. There are[...]