Why are Car Insurance rates increasing in 2023
Key Insights:
Inflation has affected car insurance costs big time.
Drivers are finding it difficult to afford car insurance already and now the costs are going to increase further.
According to several economists; car insurance rates will rise in 2023 and in the next upcoming years.
Most of the drivers in our country consider car insurance as a liability or burden. They are not able to afford car insurance policies already and now it is predicted that the rates are going to rise more.
As per a recent study by Fortune; Auto insurance rates are going to increase by more than 20% and in some states, it can go even higher. RateForce is not trying to scare you at all. This is a harsh reality and every driver should prepare himself for paying some extra hundreds or thousands of dollars in car insurance premiums this year. Keep reading till the end to know how to save on car insurance in 2023.
Are Auto Insurance Rates Increasing in 2023?
Yes, multiple research companies and economists have predicted that auto insurance rates are going to increase in 2023. The cost of every product and service is increasing rapidly and insurance companies are dependent on a lot of different services plus products for car repair. As a result, it is quite obvious that the rates for car insurance will increase rapidly.
Why are Auto Insurance Rates Increasing?
The biggest question that arises in our minds is; why are we paying so much extra for our car insurance policies? Why will car insurance increase in 2023? There are multiple reasons for that and we have tried to explain a few to you:
1. Supply Chain Disruptions
We all know the impact of COVID-19 on every business. Due to long lockdowns and quarantine, most of the businesses were closed. The supply chain of almost every business was disrupted during this era because of less transportation and labor availability.
Covid is not the only reason for supply chain disruption; blockage of the Suez Canal for 6 days and an Ice storm in the south for 5 days also affected every business. With a disturbed supply chain the major problem that most the garages and car manufacturers faced was the shortage of semiconductor chips. This leads to expensive car repair and manufacturing and as a result; expensive insurance rates.
2. New Driving Habits
After COVID there is a huge transformation in the driving habits of most households around the country. People are adopting online culture for everything; grocery shopping, virtual meetings, working from home, etc.
People are now not commuting to work or school as a result the streets are quiet and accidents have reduced. This leads to the requirement of claim reserves for most insurance companies. As a result, they increase the insurance cost to cover their losses.
3. Labor Shortages
As per the recent report by the Bureau of Labor Statistics; we have witnessed 3.9% unemployment in December 2021. But on the other hand; we have also witnessed great resignation. People are quitting their jobs for multiple reasons and there is a shortage of employees everywhere.
Because of the labor shortage, the entire supply chain and its related businesses are getting affected. People are not available to build materials, load/unload materials, and even repair cars.
As a result, business owners have to pay extra money to get work done and deliver the desired outcome on time. This affects every connected business and client as the business owner will try to cover the extra paid money from his/her clients.
4. Inflation
In December 2021; the Consumer Price Index went up to 7.0%. That means on average we were paying 7% more on almost every product and service. Inflation has a huge impact on every business and household and all the above-mentioned reasons are an outcome of Inflation too. Because the raw materials are expensive the end products are getting expensive.
Wondering how inflation can impact your car insurance rate? Well, expensive repairs and expensive healthcare means a loss to the insurance industry. These companies pay for the repair and medical bills of a driver so they will try to cover their loss by increasing the overall insurance rate for every driver.
How to Save on Increased Car Insurance?
Now that we know car insurance rates are going to rise in the next few years and we can not control it. So let's have a look at different ways to get affordable car insurance rates in 2023.
Take Advantage Of Discounts
One of the best ways to get cheap car insurance rates in any country, state, or area is to ask for discounts. There are different discounts available for every driver but you will have to ask your company directly about it.
Review Your Present Policy
Most of the time we forget to check our policy at the time of renewal and sign for another year contract with the old coverage. But with time the need for some coverage goes down especially when your car starts to get older. So review your policy before buying or renewing and remove all the coverages that are not required.
Improve Your Credit Score
Your credit score plays a huge role in your car insurance cost. If you have a poor credit score you will get higher rates as compared to others; as a result, it is always better to pay your bills on time and never skip an EMI.
Shop Around And Compare Quotes
Get quotes from all the top car insurance companies in your area and compare them for the best rates. You will get a clear idea of what other companies are charging for the same policy and what other companies are covering at the same price.
Find Cheap Auto Insurance Rates in Your Area
Will Auto Insurance Prices Go Down?
The chances of auto insurance costs going down in the next few years is next to impossible. As per recent reports by Business Insider; the car insurance cost might increase more in the upcoming years.
We might be thinking that next year the prices of gas might go down or prices of auto repair might go down hence we will get cheaper policies. But you can ask any reputed economist; the prices of oil, gas, labor, and repair will only increase in the future.
FAQs About Rising Car Insurance Rates
Will car insurance increase 2023?

Yes, car insurance premiums are going to rise by 20% in 2022 because of several reasons like COVID, inflation, and driving habits.

What is the reason behind the increasing car insurance rate in 2023?

The car insurance rates are predicted to increase in 2023 and this can not be because of a single reason. One reason can not have a huge impact. But multiple reasons together are creating a huge impact on car insurance rates.

Can I get affordable car insurance in 2023?

Yes, it is possible to get lower insurance rates in 2023. You can try to get discounts from your insurance company and combine them to get affordable insurance costs.

Where can I get a cheap car insurance policy in 2023?

There are a lot of companies that provide lower insurance rates as compared to others. You just have to do some research and get quotes from all the companies in your area.

Will car insurance prices go down in 2023?

There's no guarantee that car insurance prices will go down next year. But if you check the data from the last few years; you will see the car insurance policy rates are only increasing every year.
Over To You
Now that we know car insurance rates are going to increase in the future; we have to keep ourselves ready. It's time to start our search to get cheap car insurance as per our needs. To help you with how to save on increased car insurance we have a team of expert analysts and researchers. Get in touch with us today.

We generated 12,100,000+ Quotes (...counting), Helping People to Save Money and Time.
Sources
Referred to a blog on Business Insider about the impact on car insurance costs for the upcoming years on 29th April 2022.
Referred to an article on Fortune about car insurance costs in 2022 on 29th April 2022.
Read a report by BLS about the consumer price index on 29th April 2022.
Read another report by BLS on unemployment statistics of our country on 29th April 2022.
Editorial Guidelines: The above is meant as general information to help you understand the different aspects of auto insurance. This information does not refer to any specific auto insurance policy. Coverages and other features vary between insurers, vary by state, and are not available in all states. References to costs of coverages/repair, average or typical premiums, amounts of losses, deductibles, etc., are indicative and may not apply to your situation. We encourage you to speak to our insurance representative and to read your policy contract to fully understand your coverages.
Was this article helpful?
Featured Posts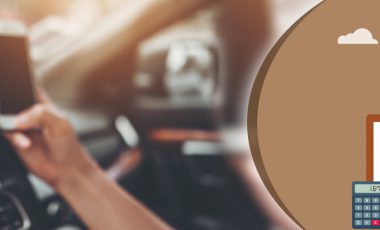 Key Insights Driving under the influence is not only a serious crime, it can also increase your insurance rate to[...]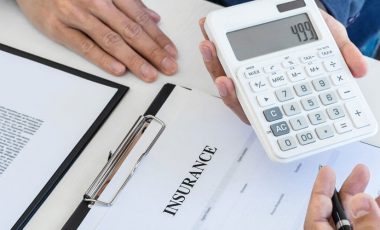 Key Insights Liability car insurance is mandatory for every driver in any state of the country. As per the basic[...]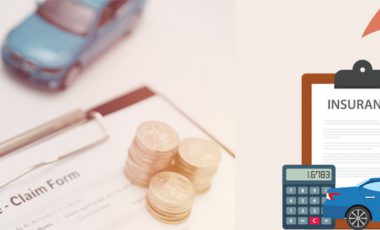 Key Insights The average car insurance rate in any state can vary a lot from driver to driver. There are[...]